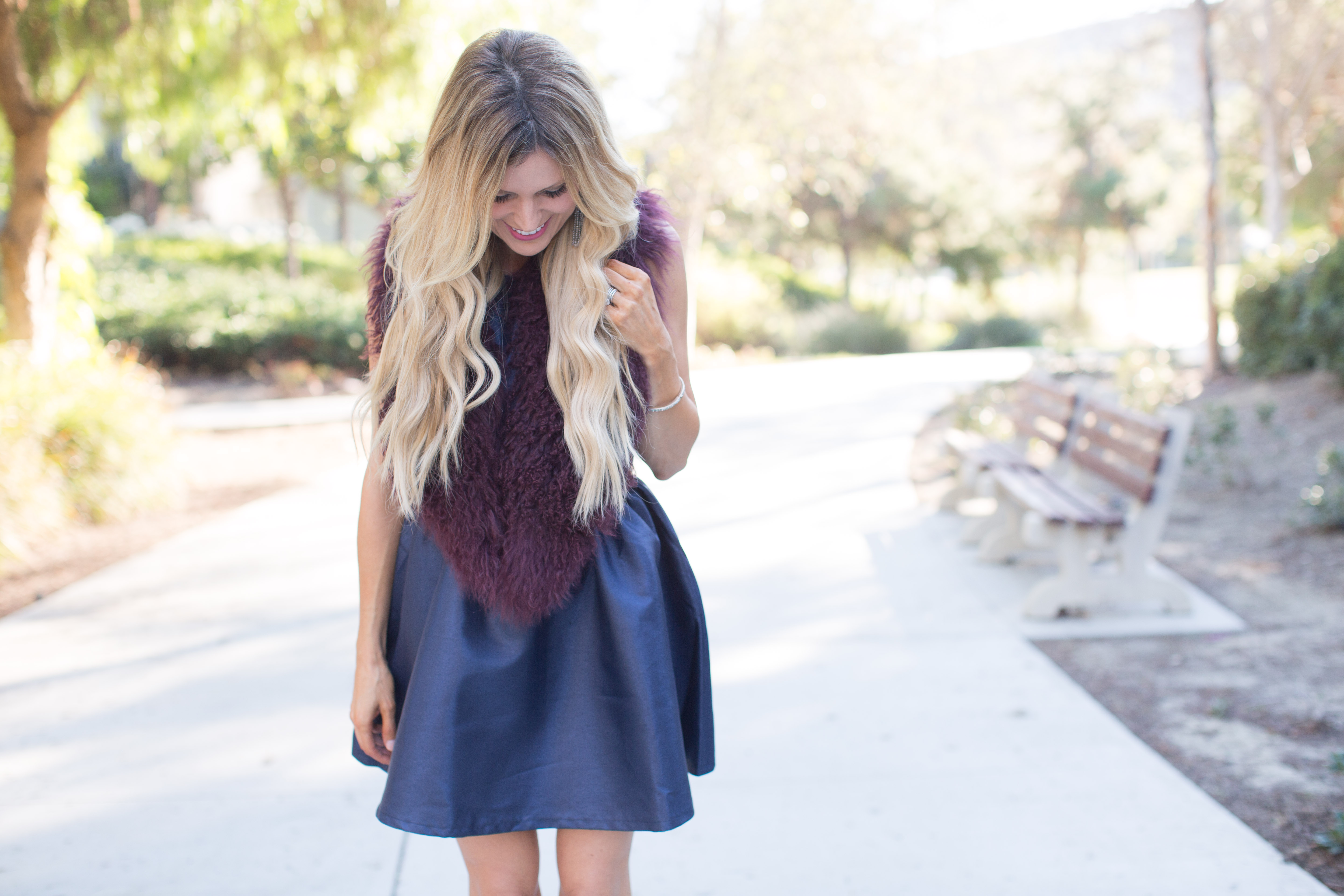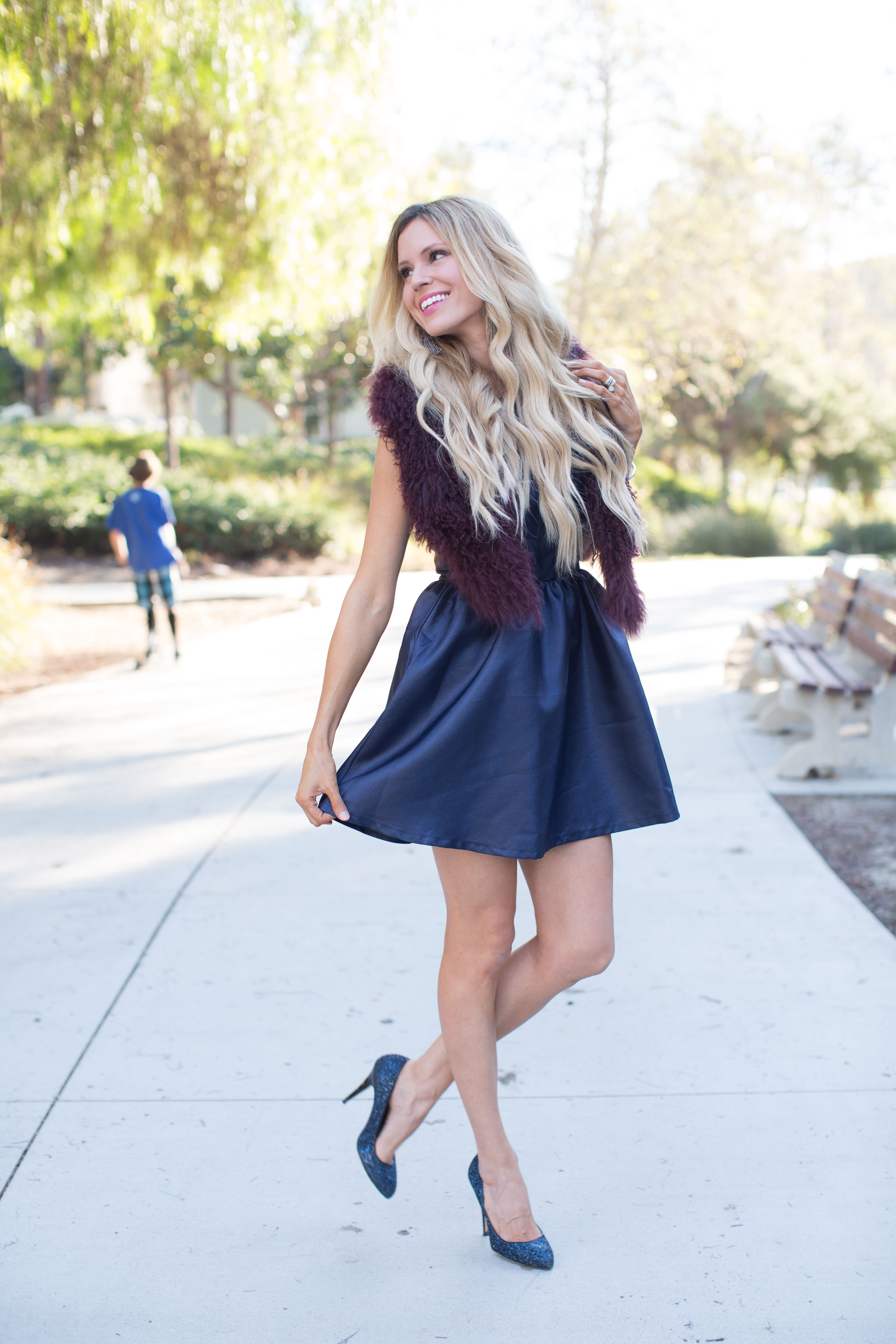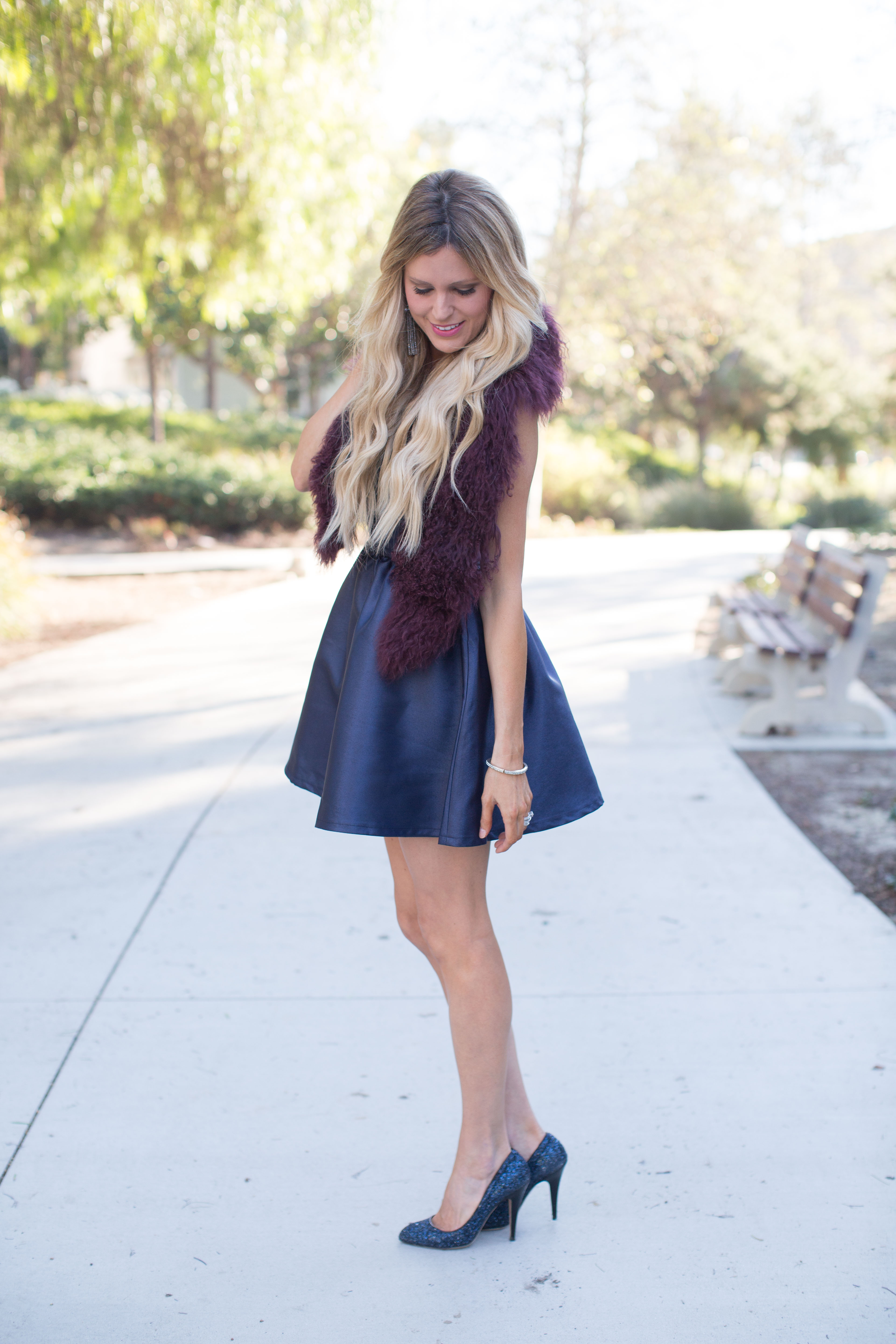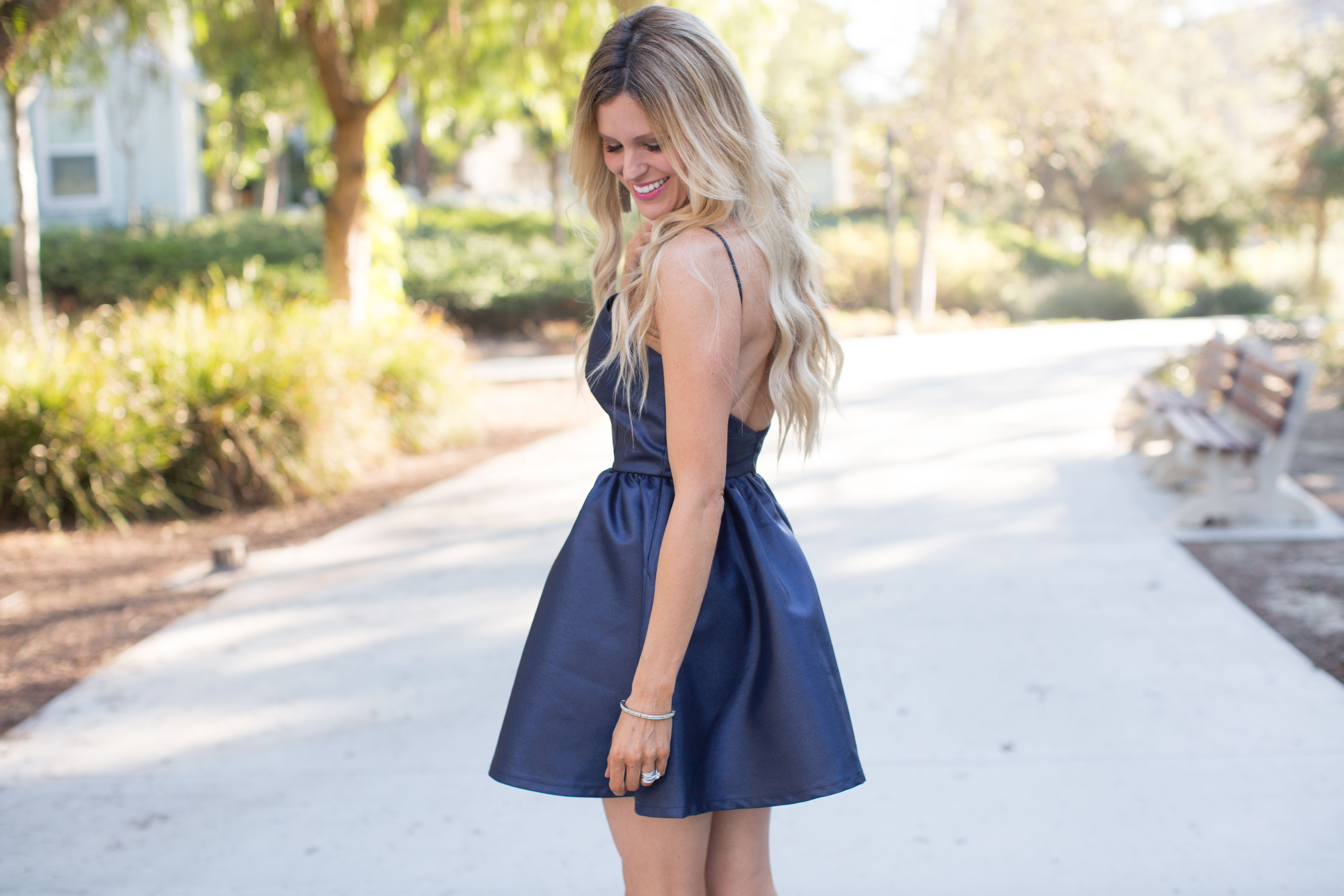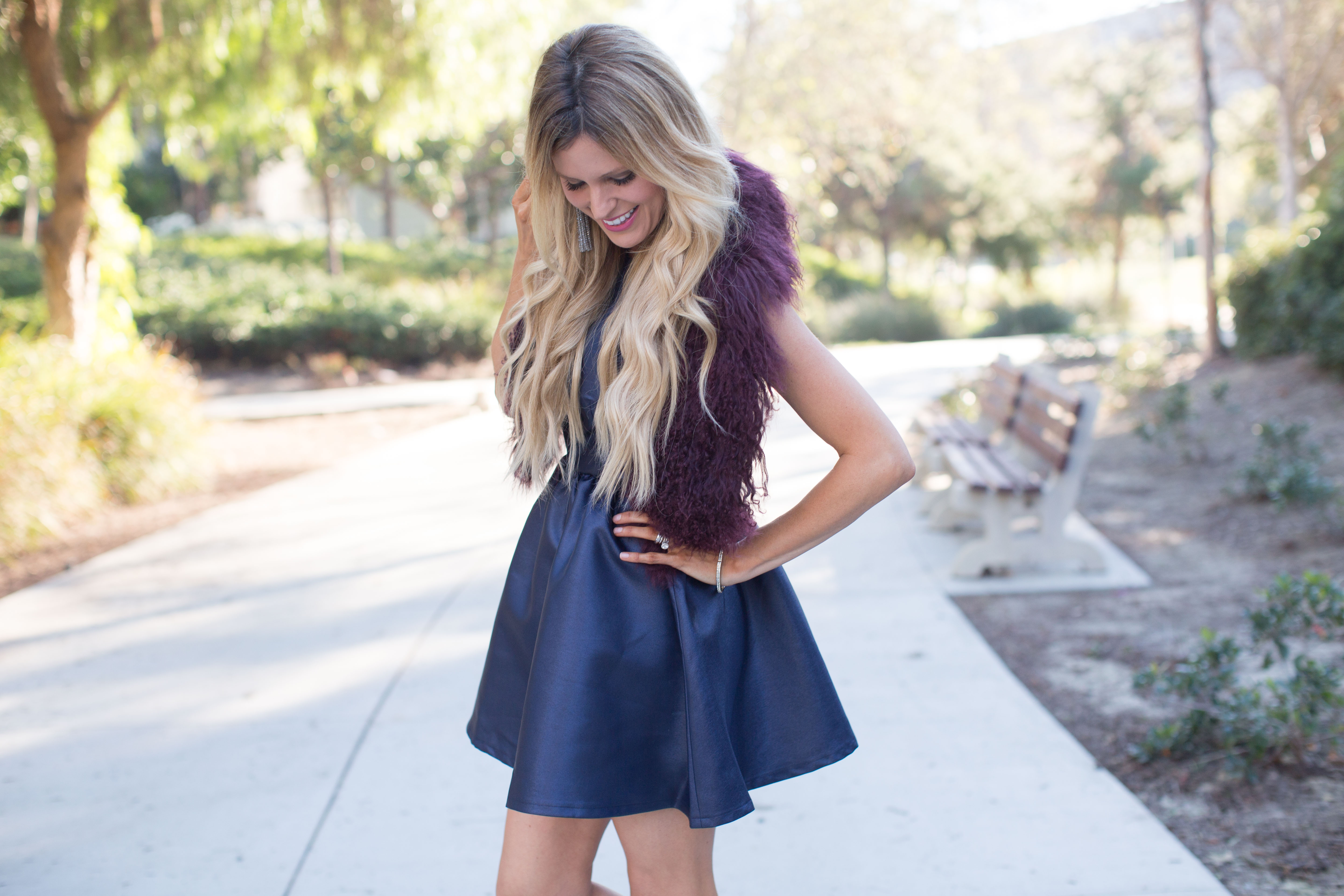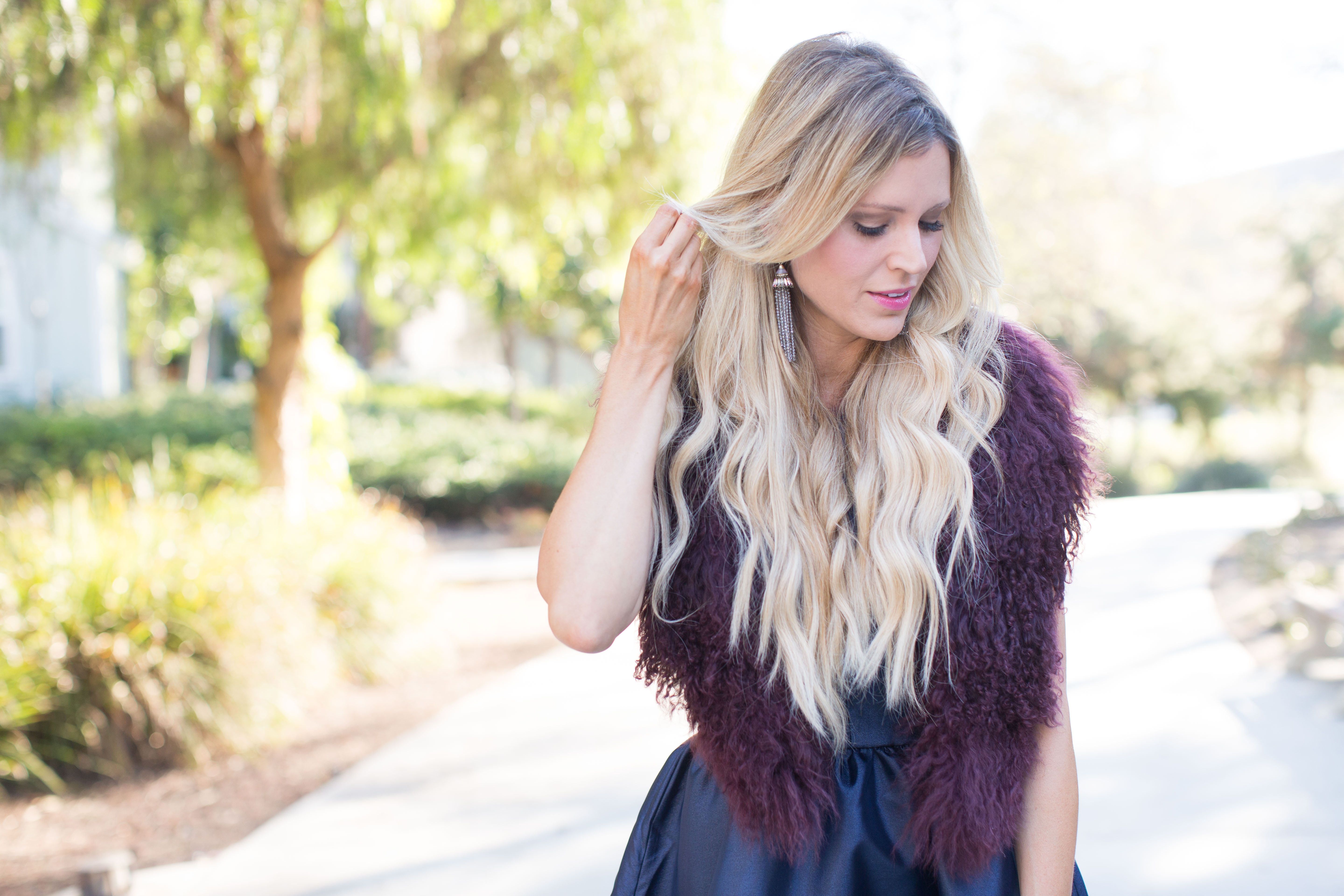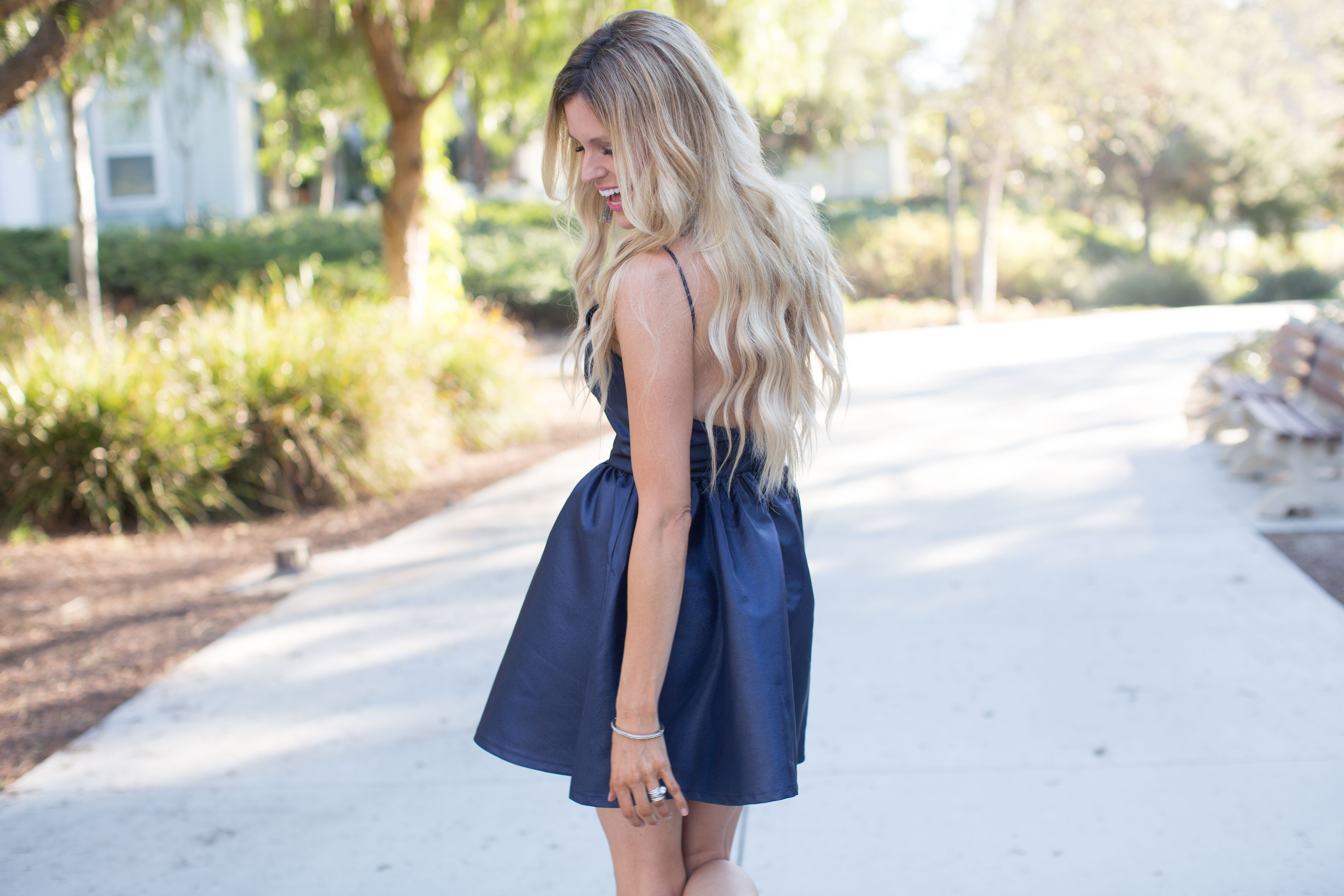 Dress: Skylar Belle Flare Navy Dress c/o | Faux Fur: Warehouse Mongolian Scarf  | Shoes: Miu Miu (Love these sparkle pumps and this pair is similiar to mine!) | Earrings: Baublebar Tinsel Drops c/o
It's party dress season, and being the fan of sapphire that I am, I love a little blue dress. This one is so cute for New Year's, and the fact that it is under $75 doesn't hurt. 😉 Because it's a solid color, there are endless styling options. This holiday season, I plan on pairing my dresses with feathers and furs. Not only do they keep you warm, but they look so stylish and cute. I adore this one that I am wearing because it's burgundy, but I have also been eyeing this one and this one (which has been in my shopping cart for a while).
As far as jewelry goes, I am an all or nothing kind of gal. My mom ingrained in me since I was little that less is more so I tend to go in that direction with jewelry. So you will see me either wearing no jewelry (just my wedding ring) or statement jewelry- and when I say statement the bigger the better. Usually statement earrings or big chunky cocktail rings. These Baublebar drop earrings are statement sized but in a subdued gray tone and are fantastic to wear to your December events or give as a cute gift for your girlfriends.
The holidays are quickly approaching (and Max's 3rd birthday is in two weeks!) so I am in deep planning mode. I am posting tons of holiday inspiration looks to the blog all next week- like every day, people so be sure and check back!
xoxoxox,
Missy
Photos by Taylor Cole.