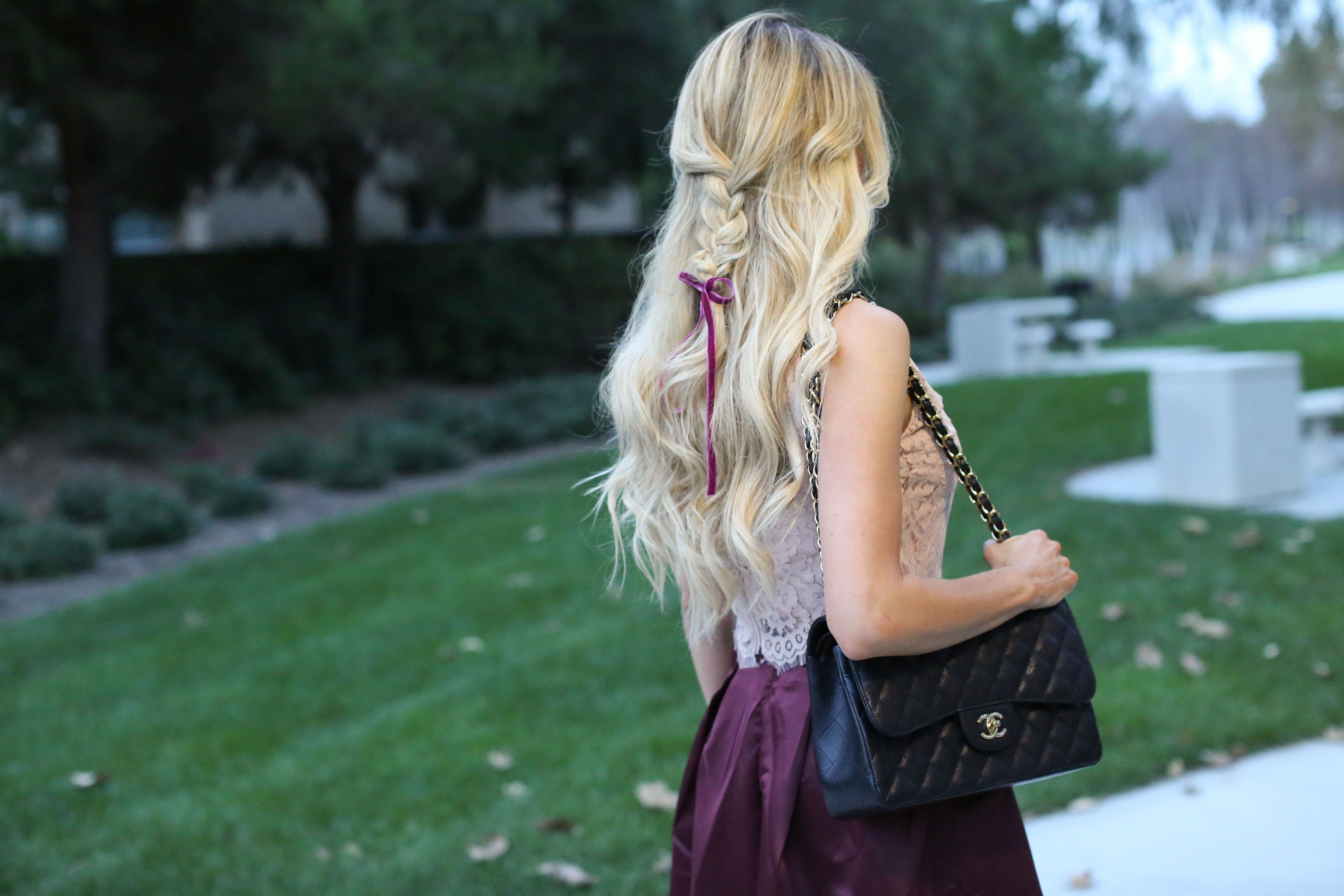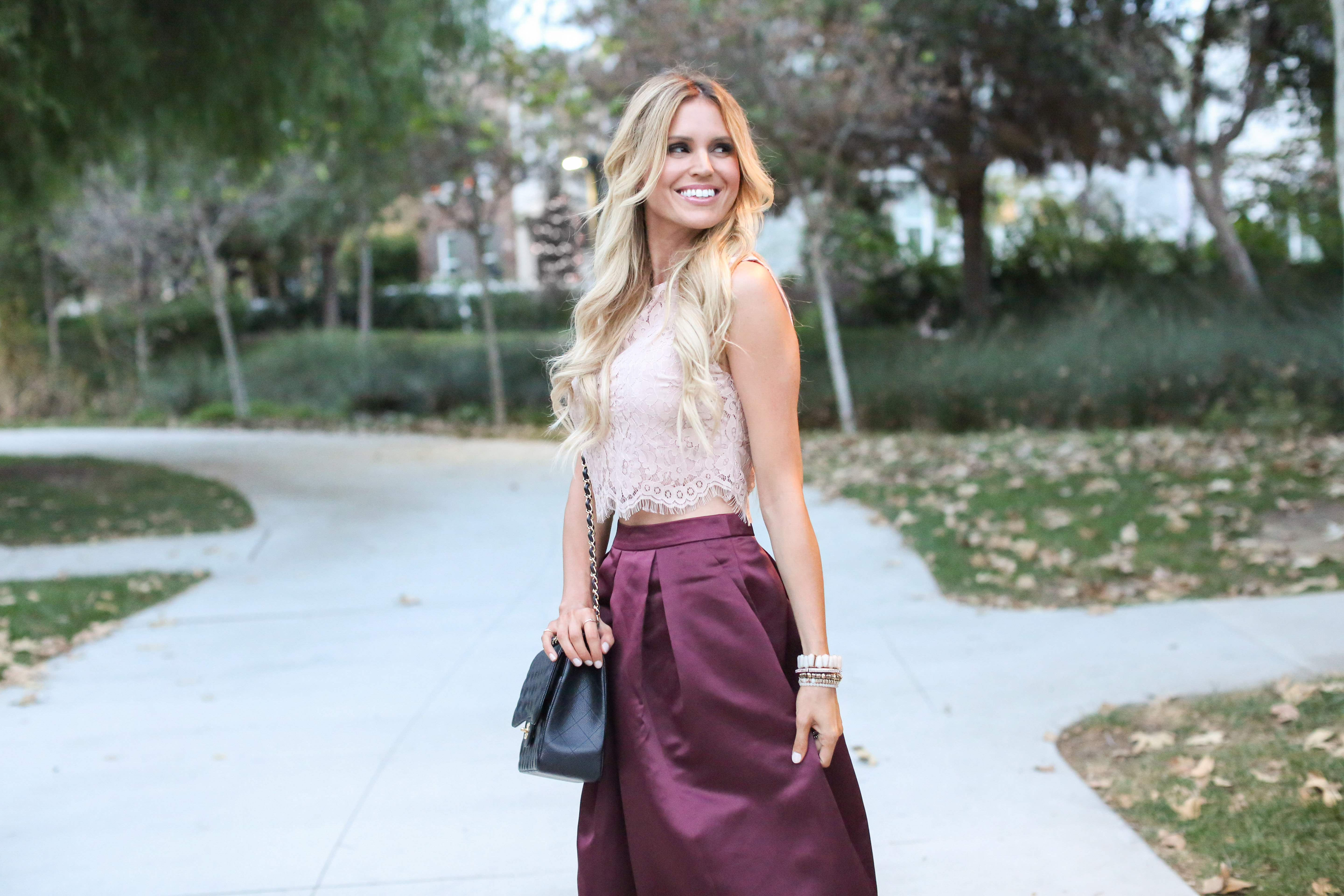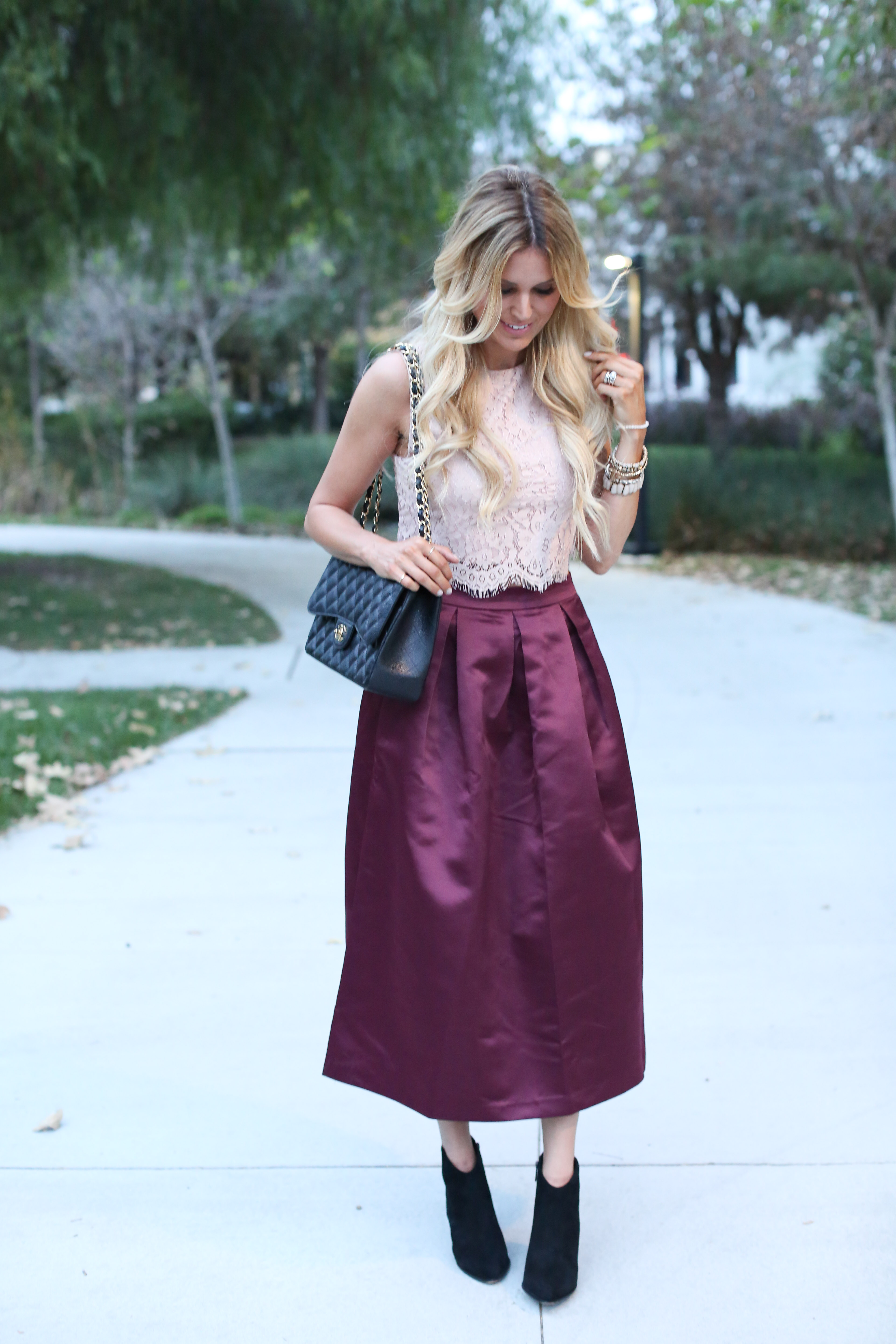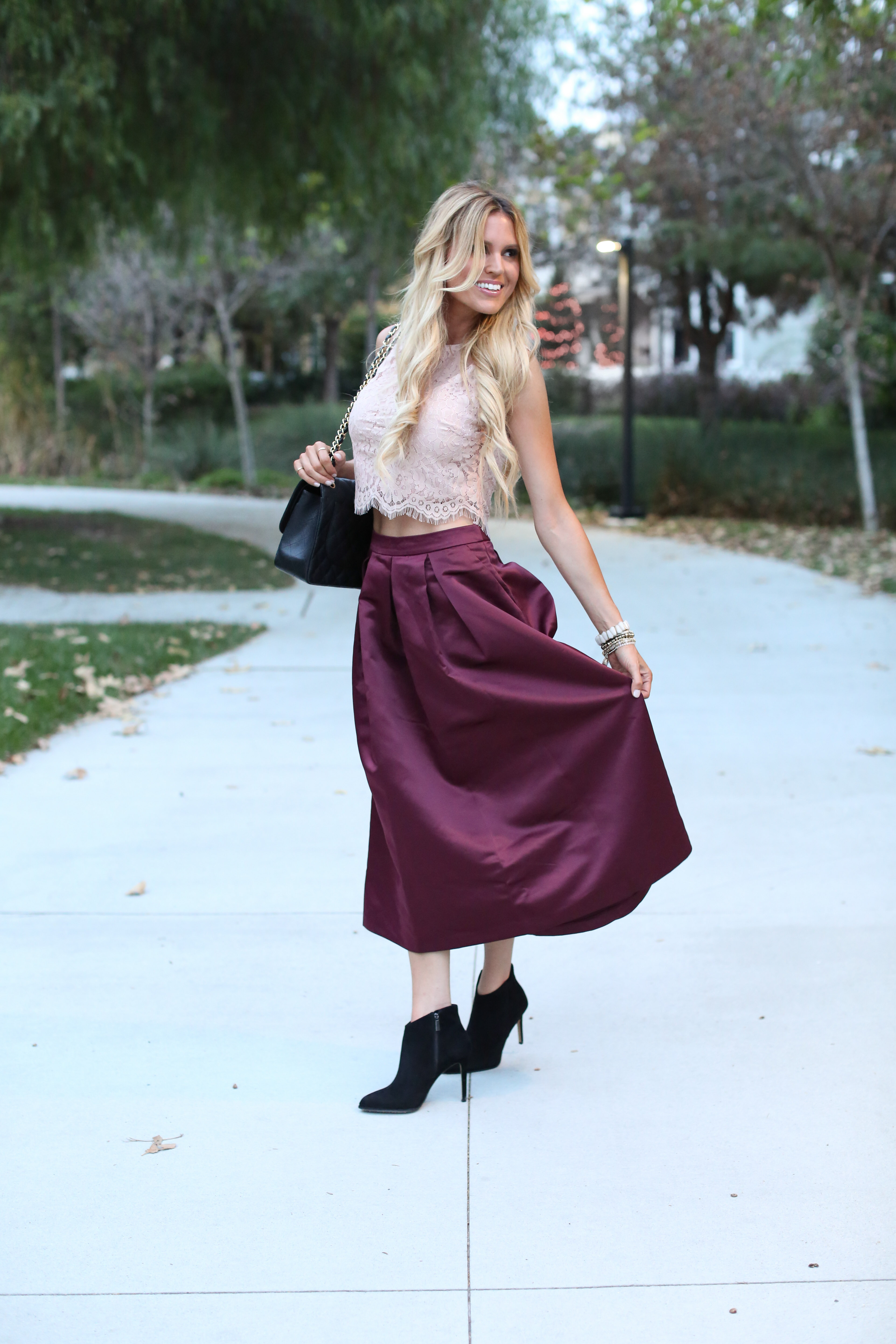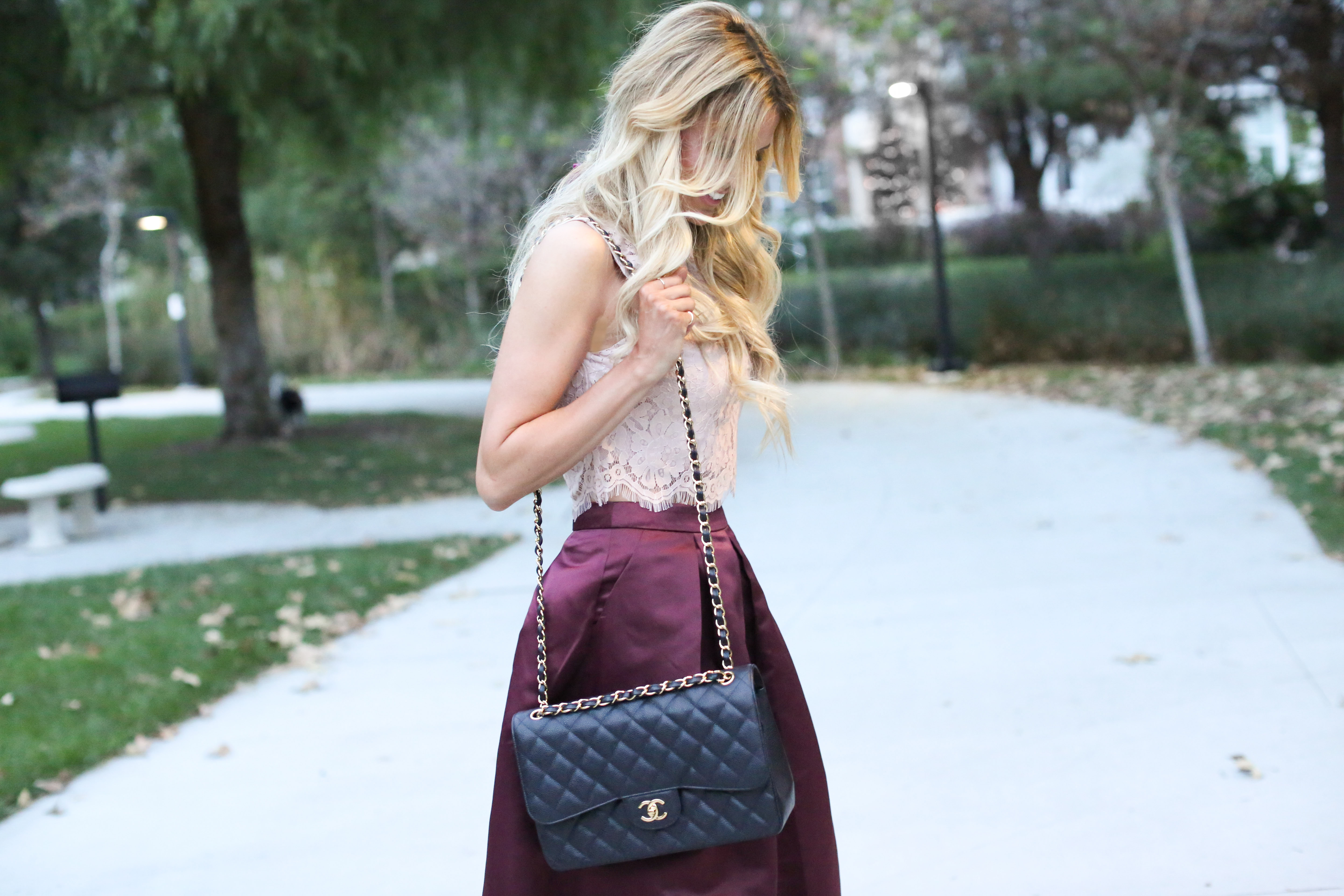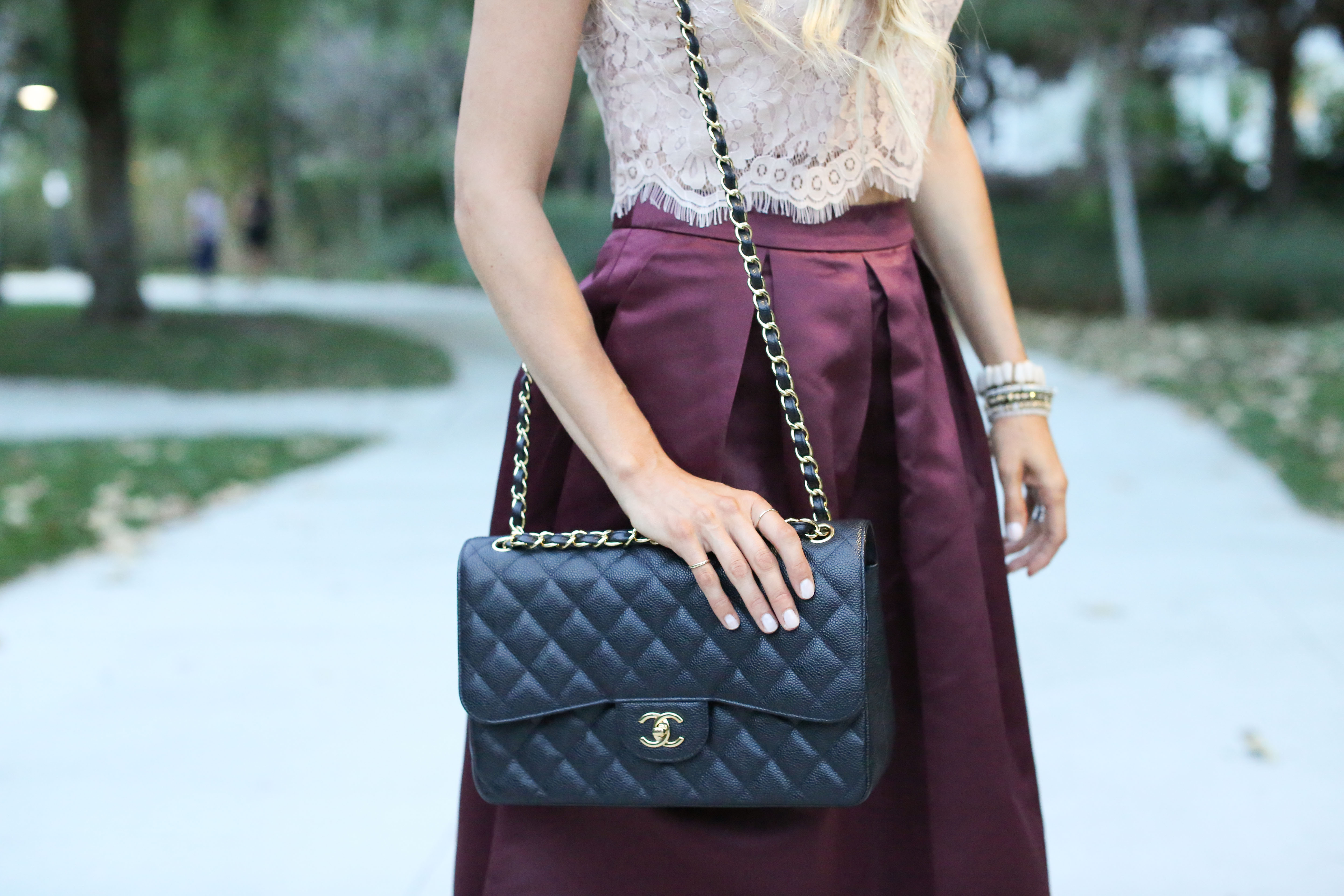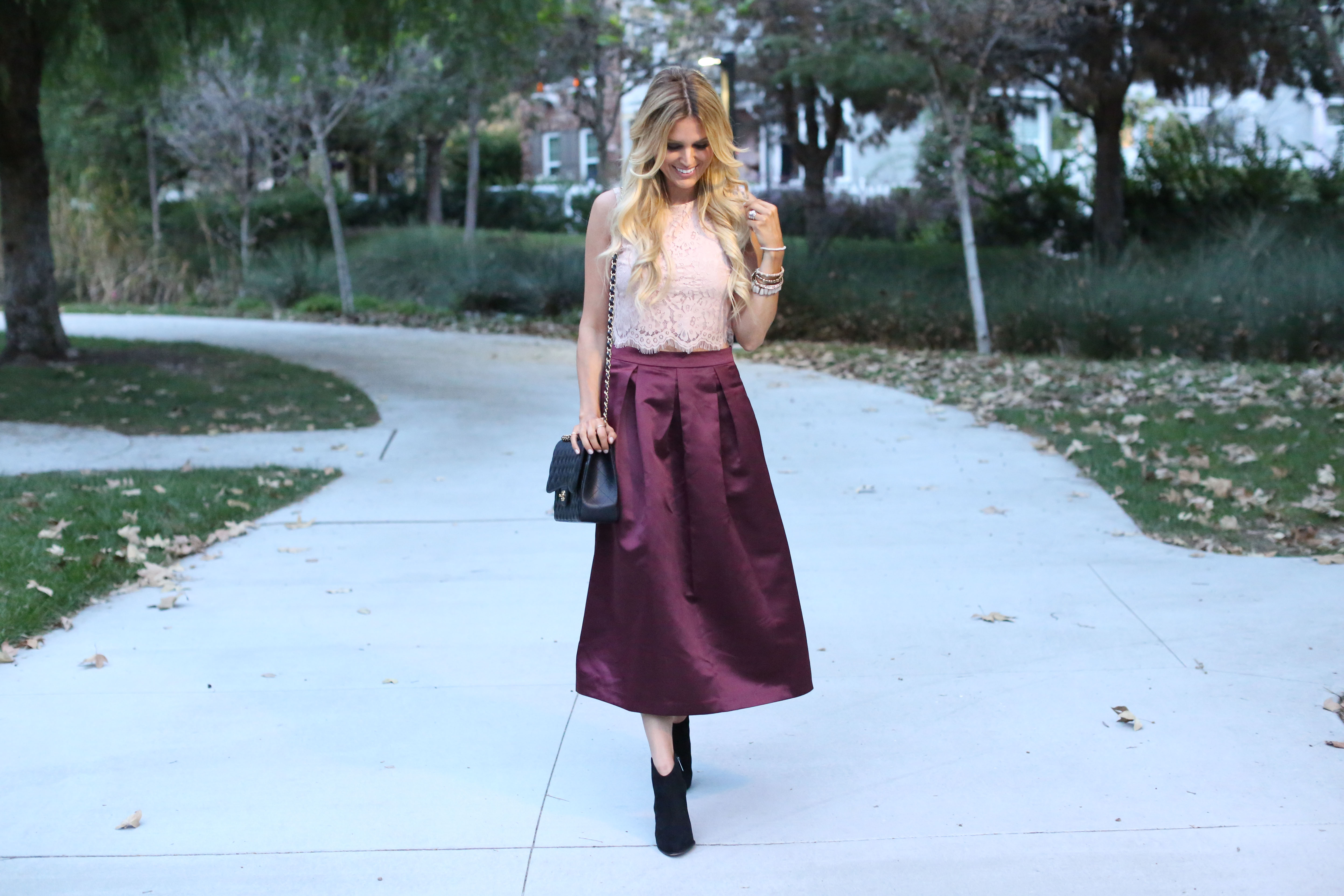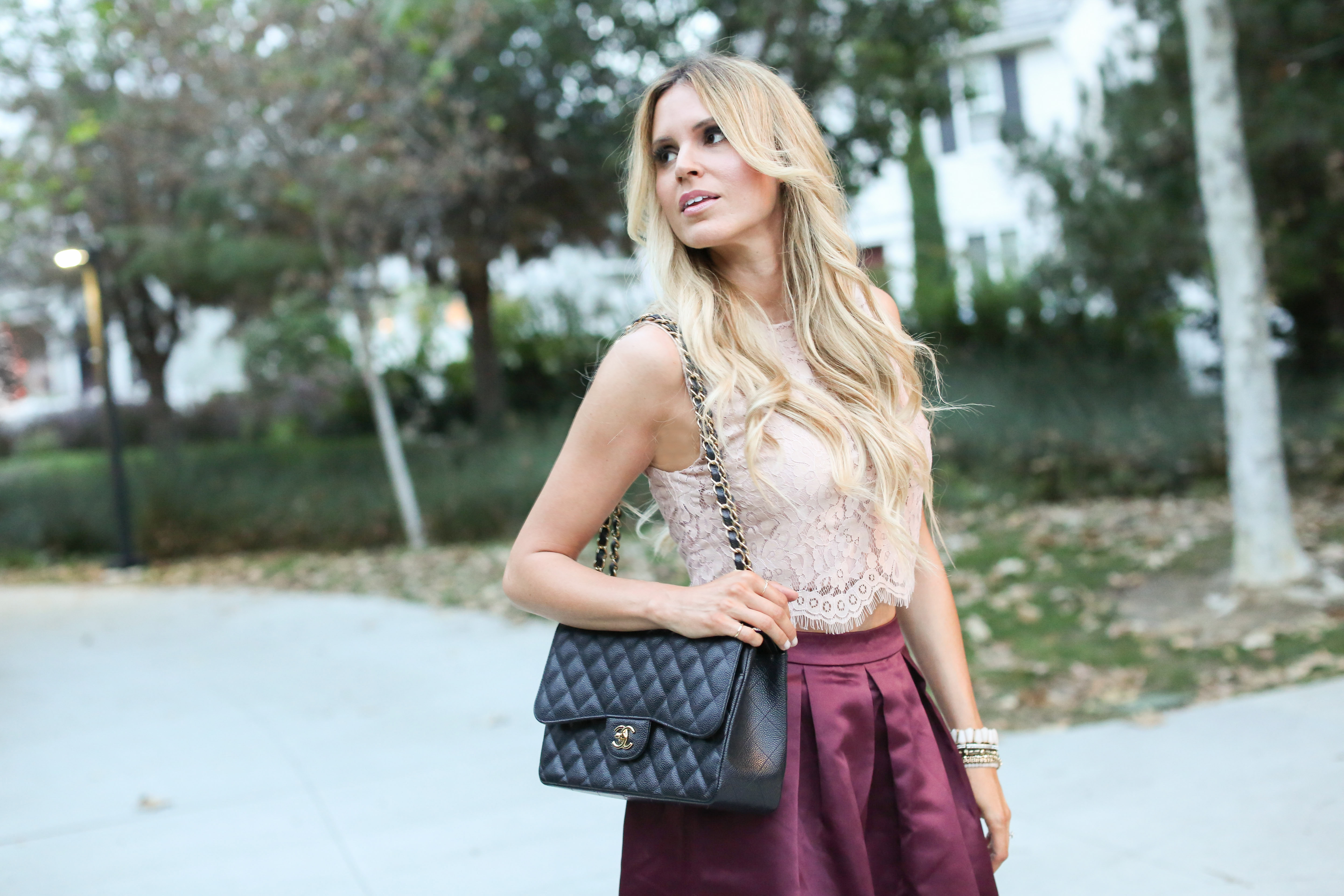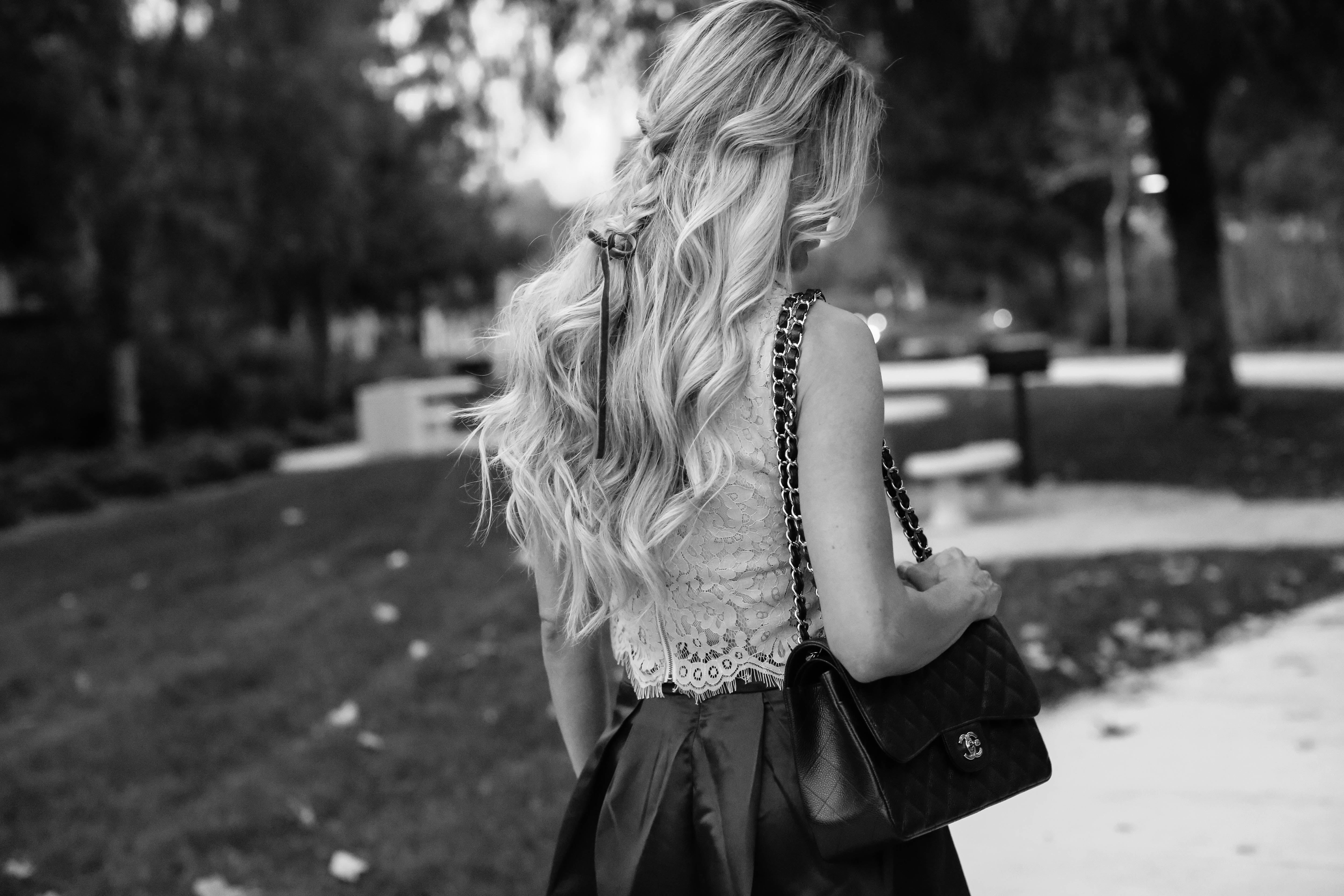 Outfit Details:
Top: Bishop & Young Lace Midi Top | Skirt: Maeve Alcina Midi Ball Skirt | Bag: Chanel | Booties: Vince Camuto Lorenza Booties ( almost identical alternative- Sam Edelman Karen Suede Booties) | Bracelets: Samantha Wills older style/ sold out (similiar set here!) | Rings: Gorjana Taner Midi Ring, and Gorjana Letterpress Initial Ring
Hi!!! and happy November! I hope everyone had a fantastic Halloween. Halloween is seriously so fun where we live. All we do is trick-or-treat around the neighborhood, but everyone gets so into it (parents and kiddos). And my bestie Sarah came over to join in the festivities which is always super fun. You can check on what we dressed up as on Instagram.  I must say though that I definitely got my fill of Halloween and am excited to switch gears to Thanksgiving. I am still debating on whether to jump the gun and just decorate for Christmas and enjoy that for two months since I didn't get to do my house all up for Halloween since we were in remodel he**. It feels a little wrong to jump into Christmas decorations with it still feeling very summery weather-wise here in Orange County.
I can't even begin to tell you how much I love this outfit. It is the perfect party outfit for the holidays and holiday parties that are just around the corner. The lace detailing of the crop top mixed with the satiny sheen of the skirt and the hair tied with a bow make for an ultra-feminine look. To keep the look from being overly sweet, I balanced it with a classic black Chanel bag and black dressy booties. These black booties are one of the purchases I have made that I grow to love more each time I wear them. They seriously go with everything and can be dressed up or down. Such a great basic, and not over the top expensive.
Thanks for stopping by, and have a great week!
xx Missy
Photos by Taylor Cole.