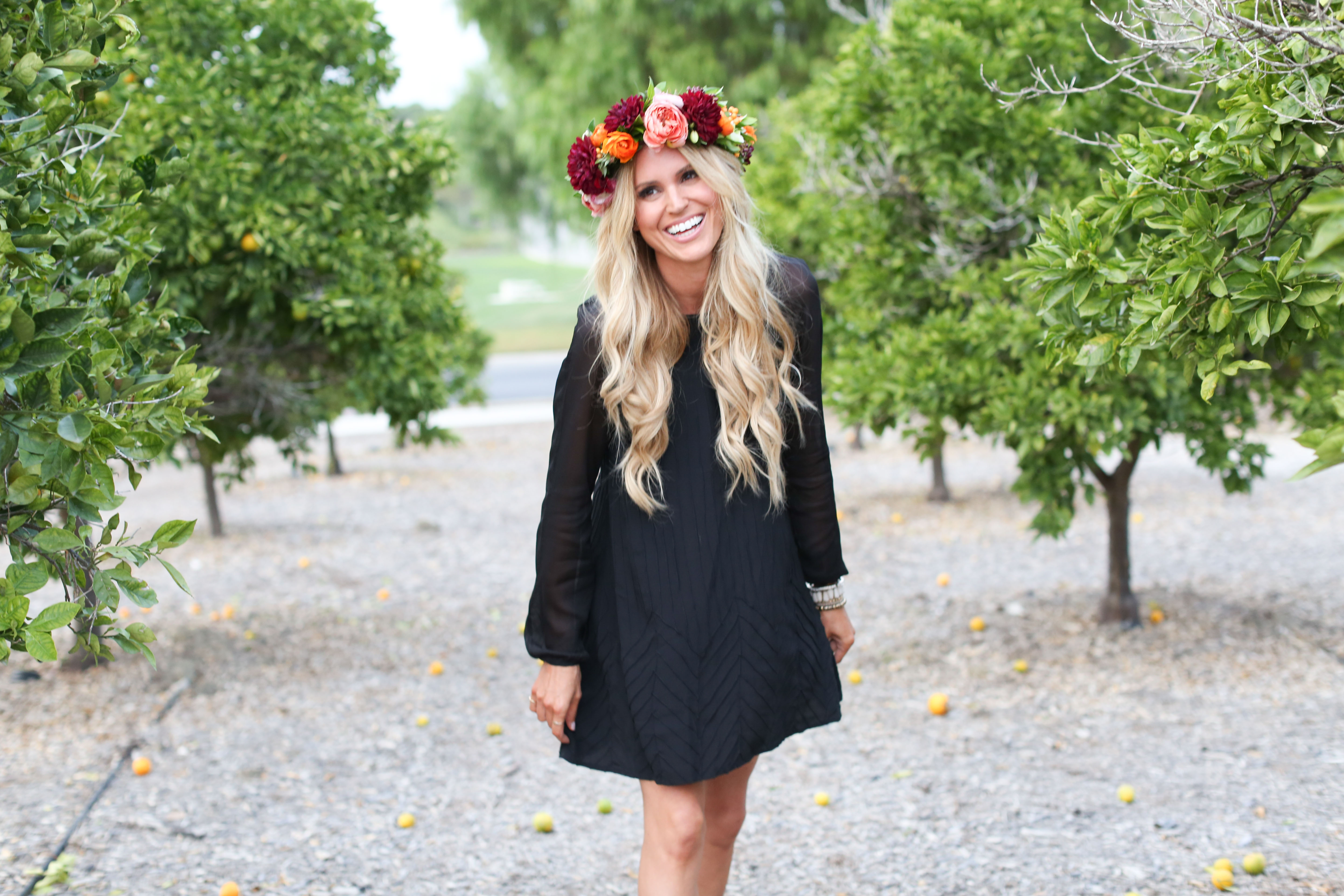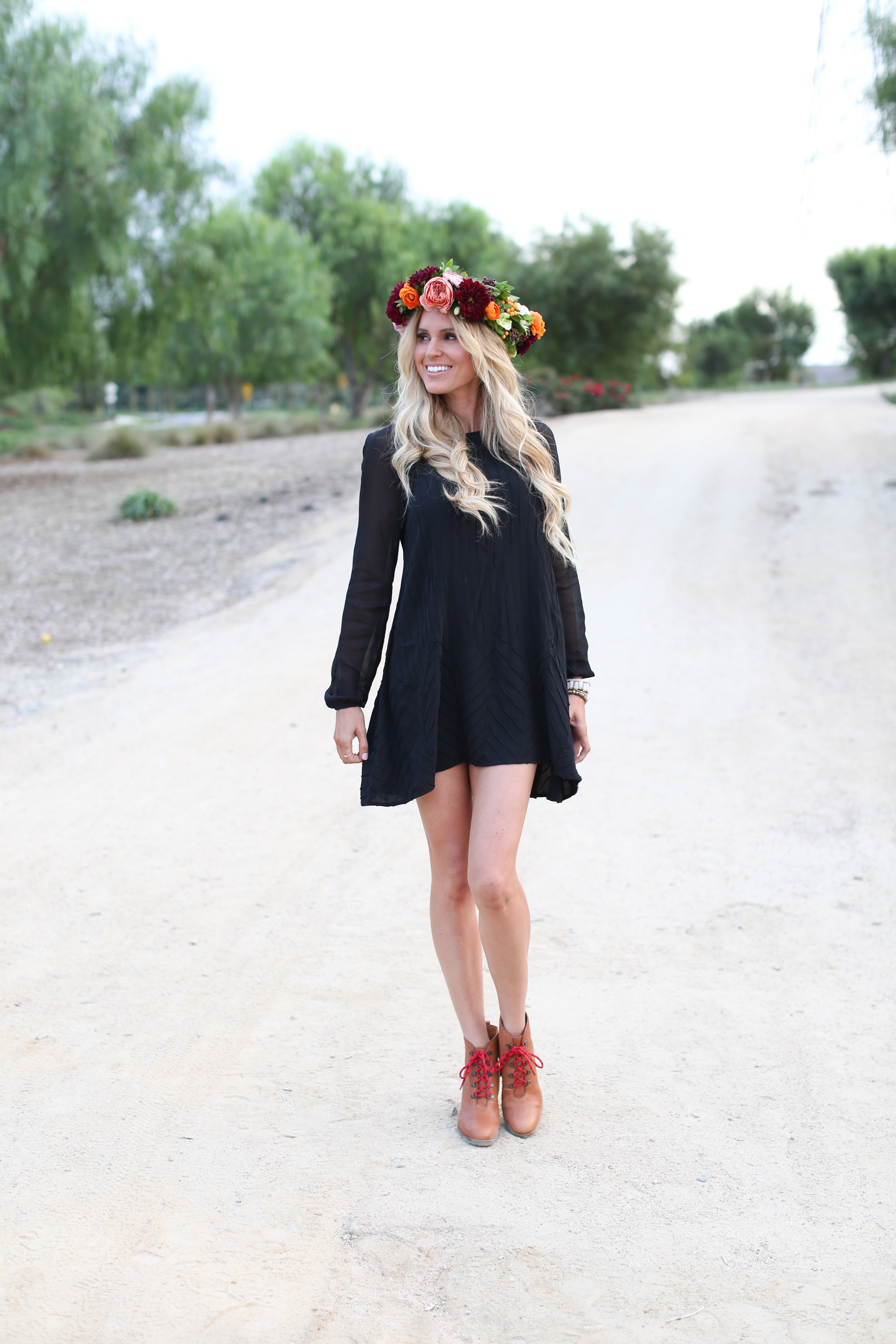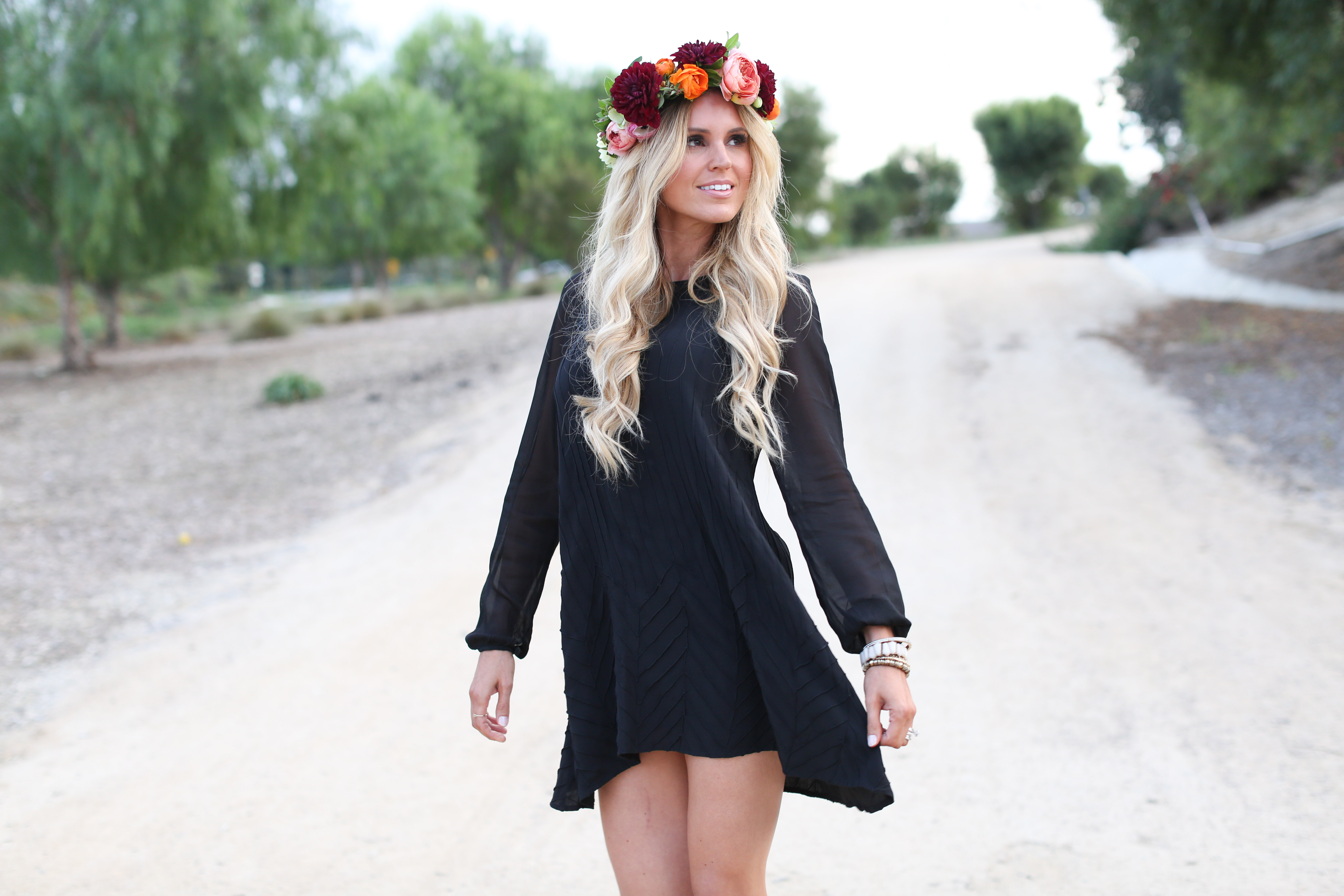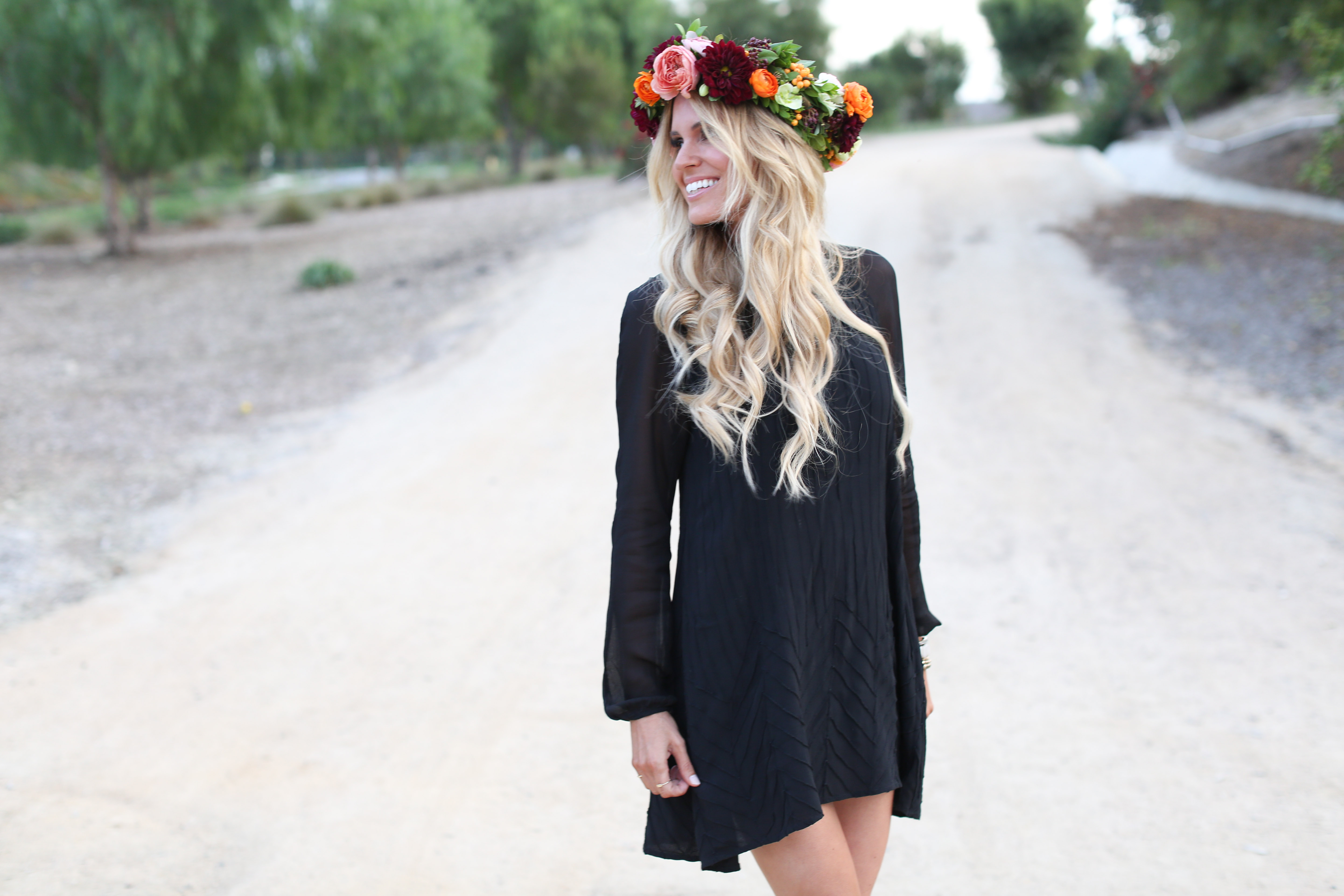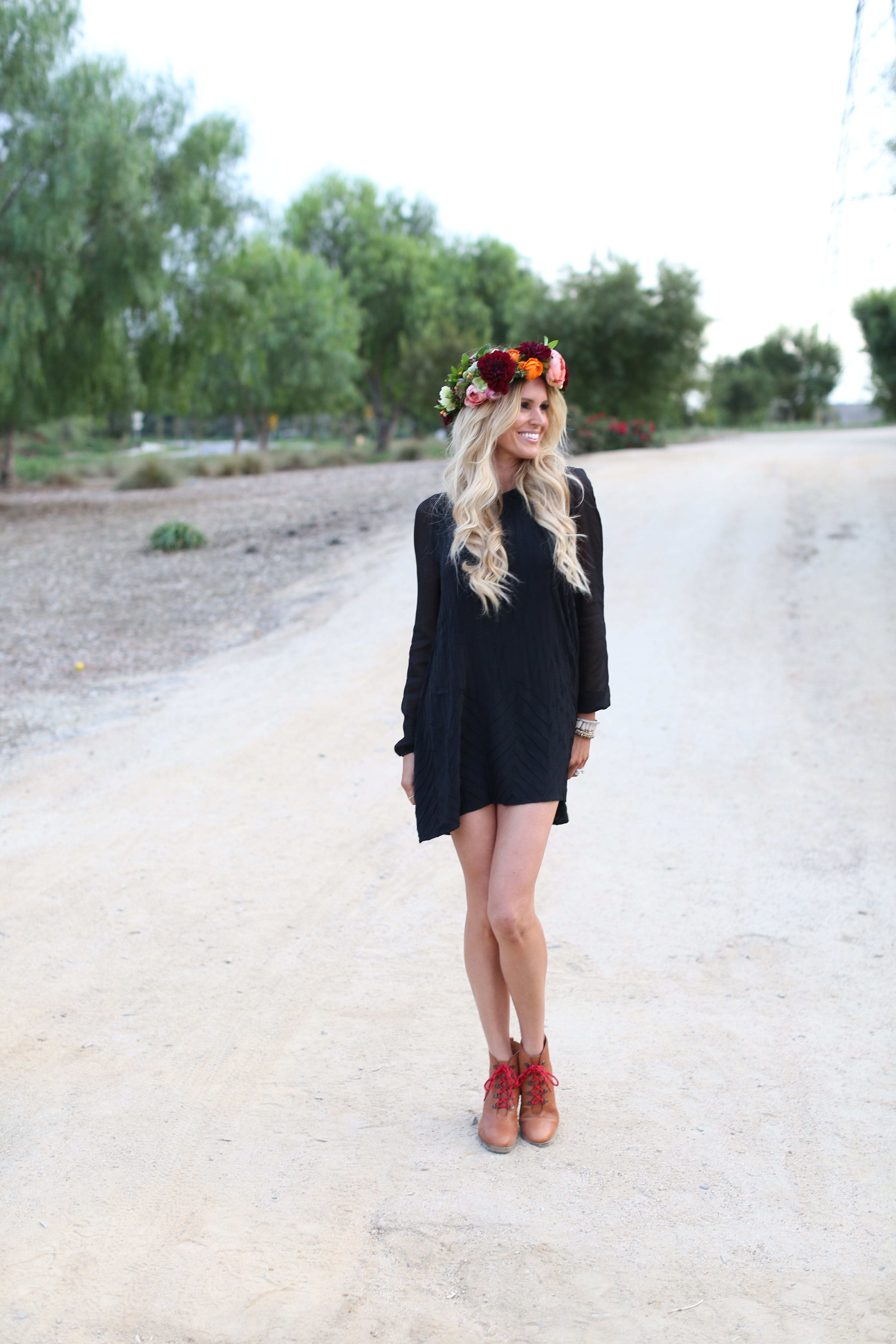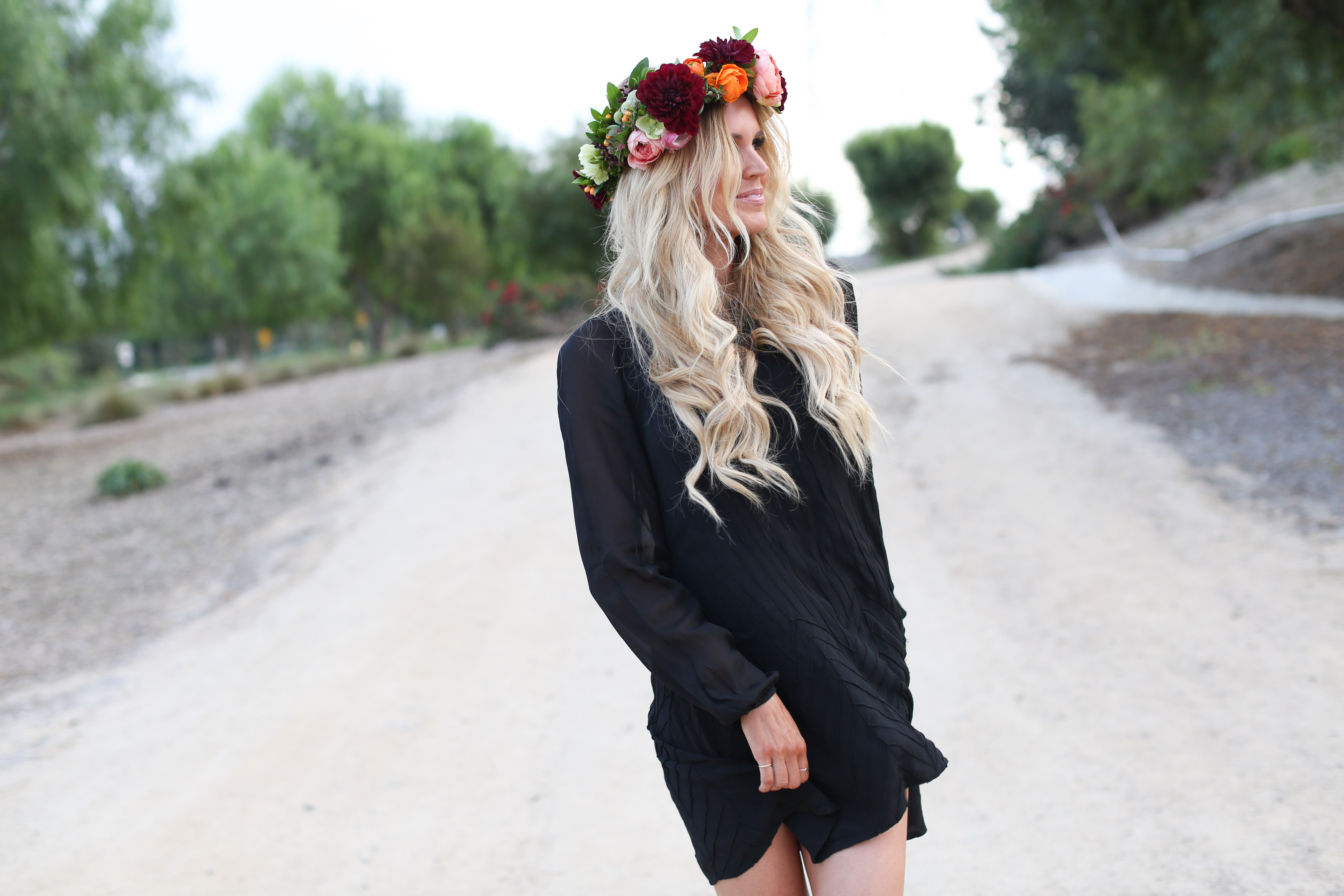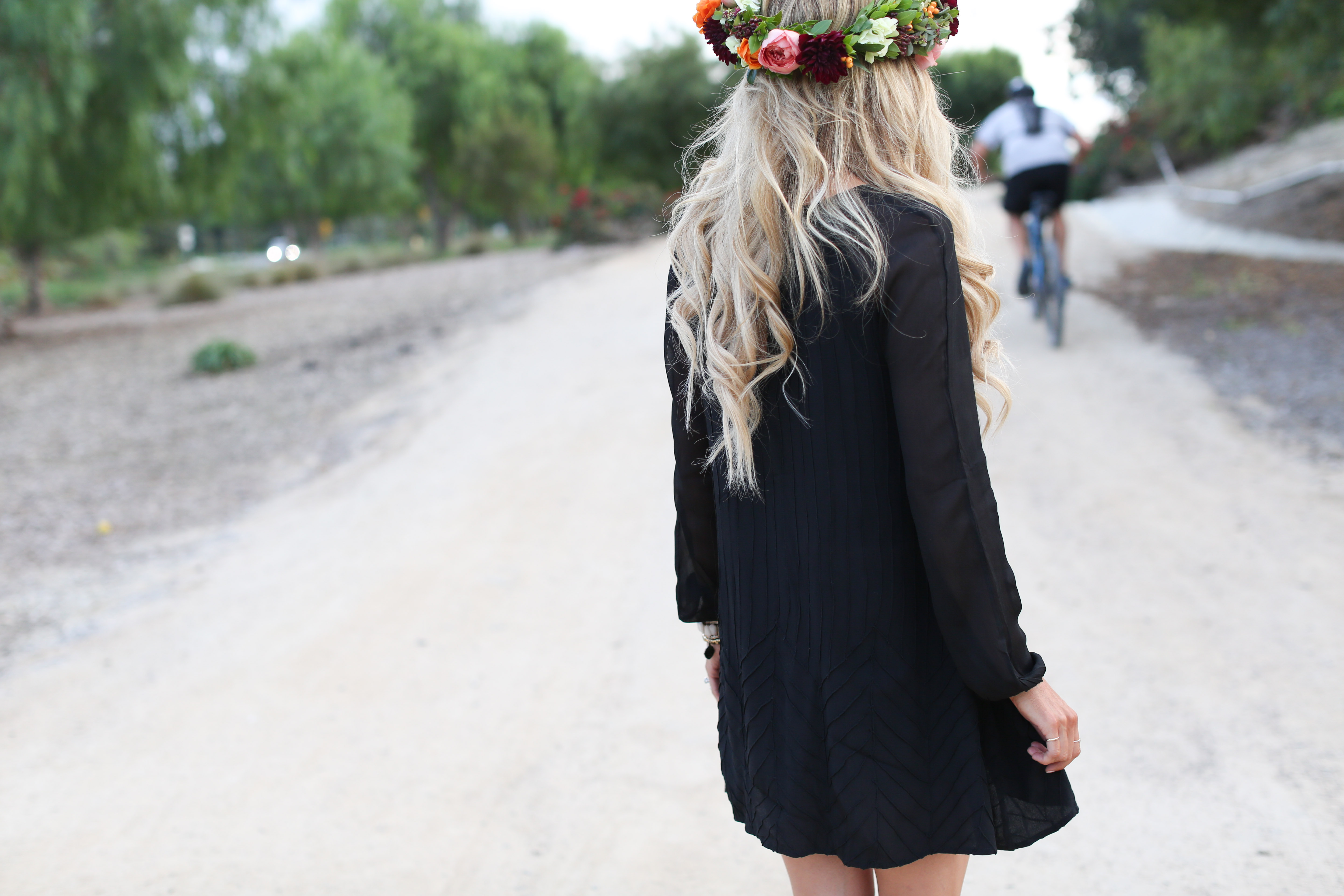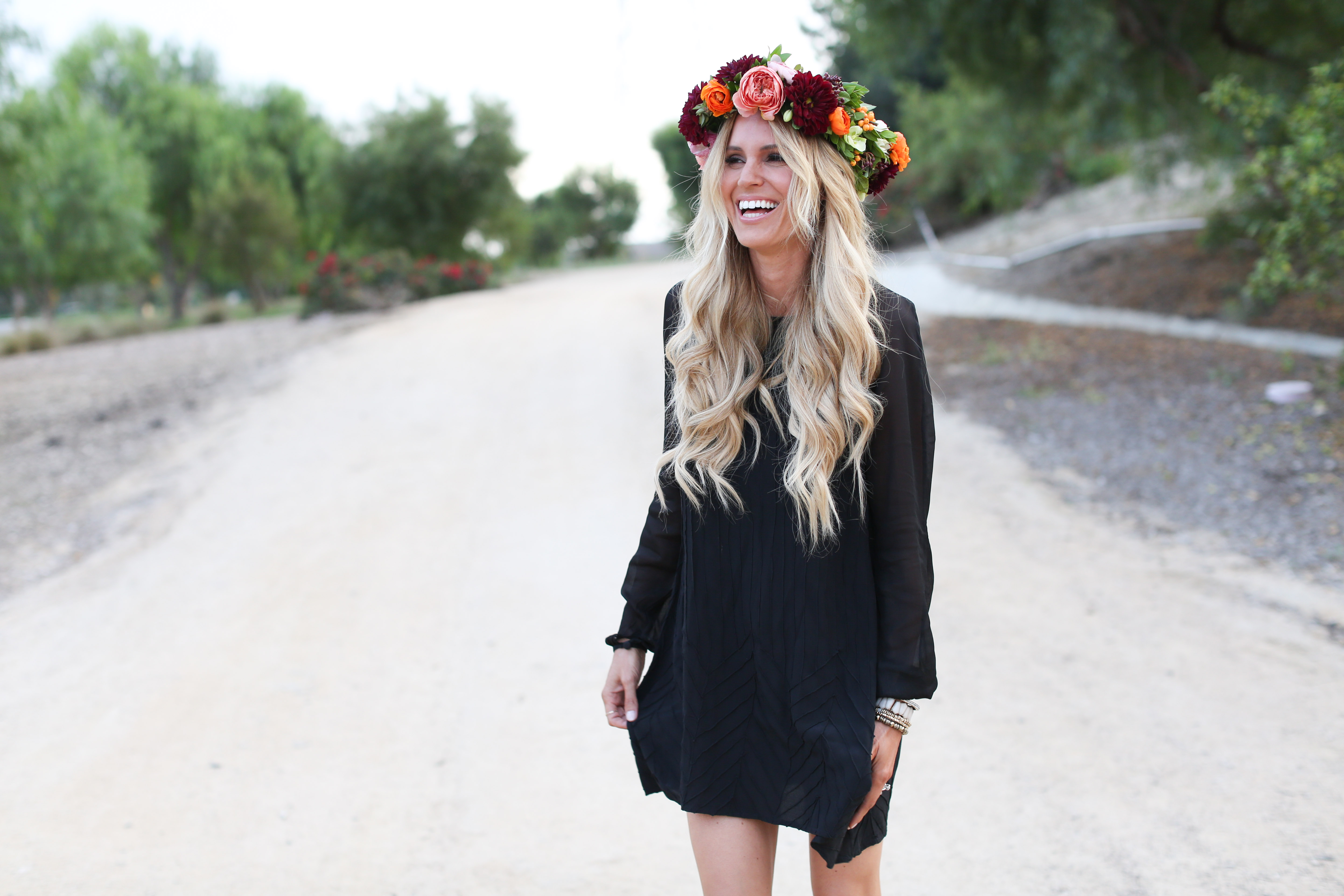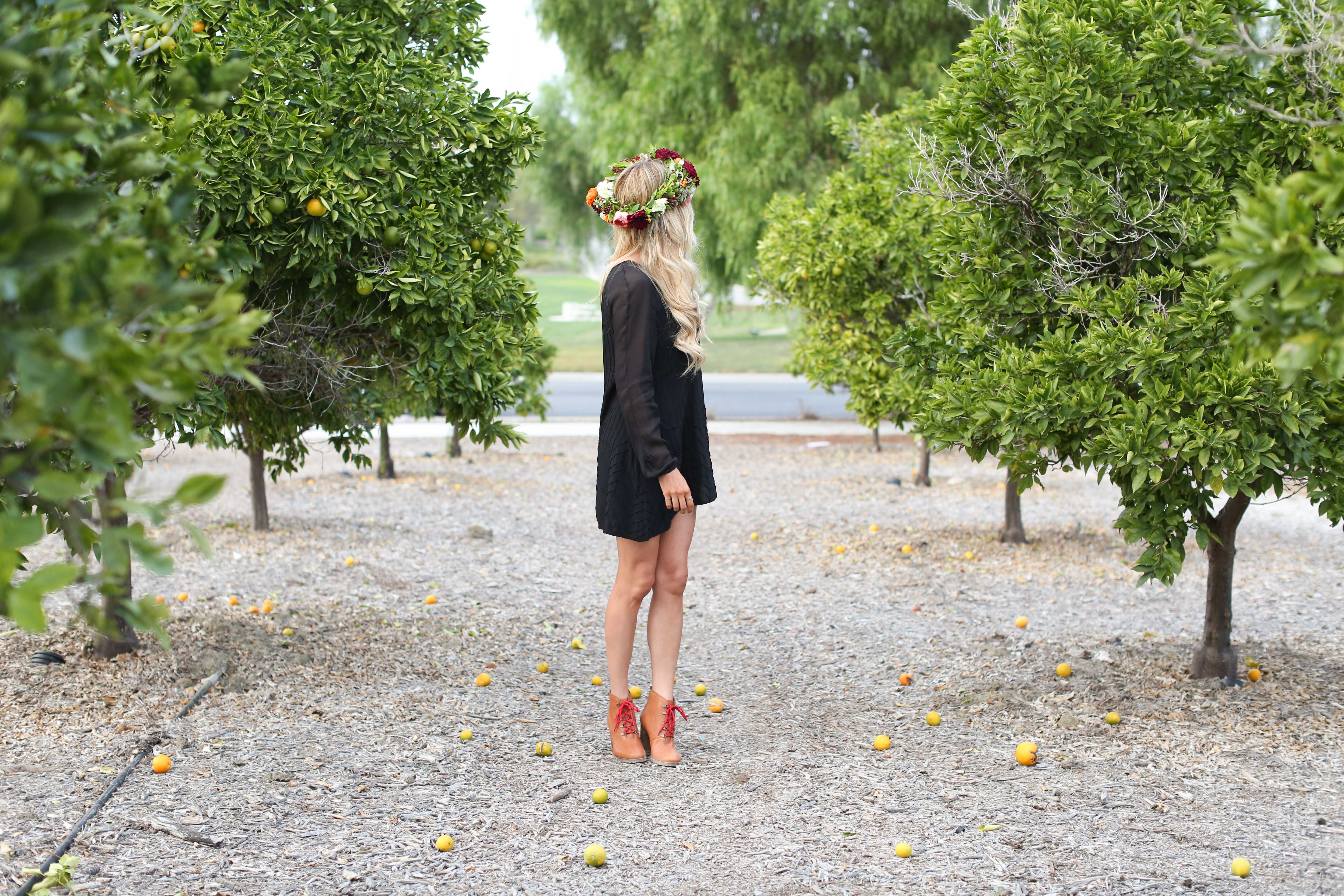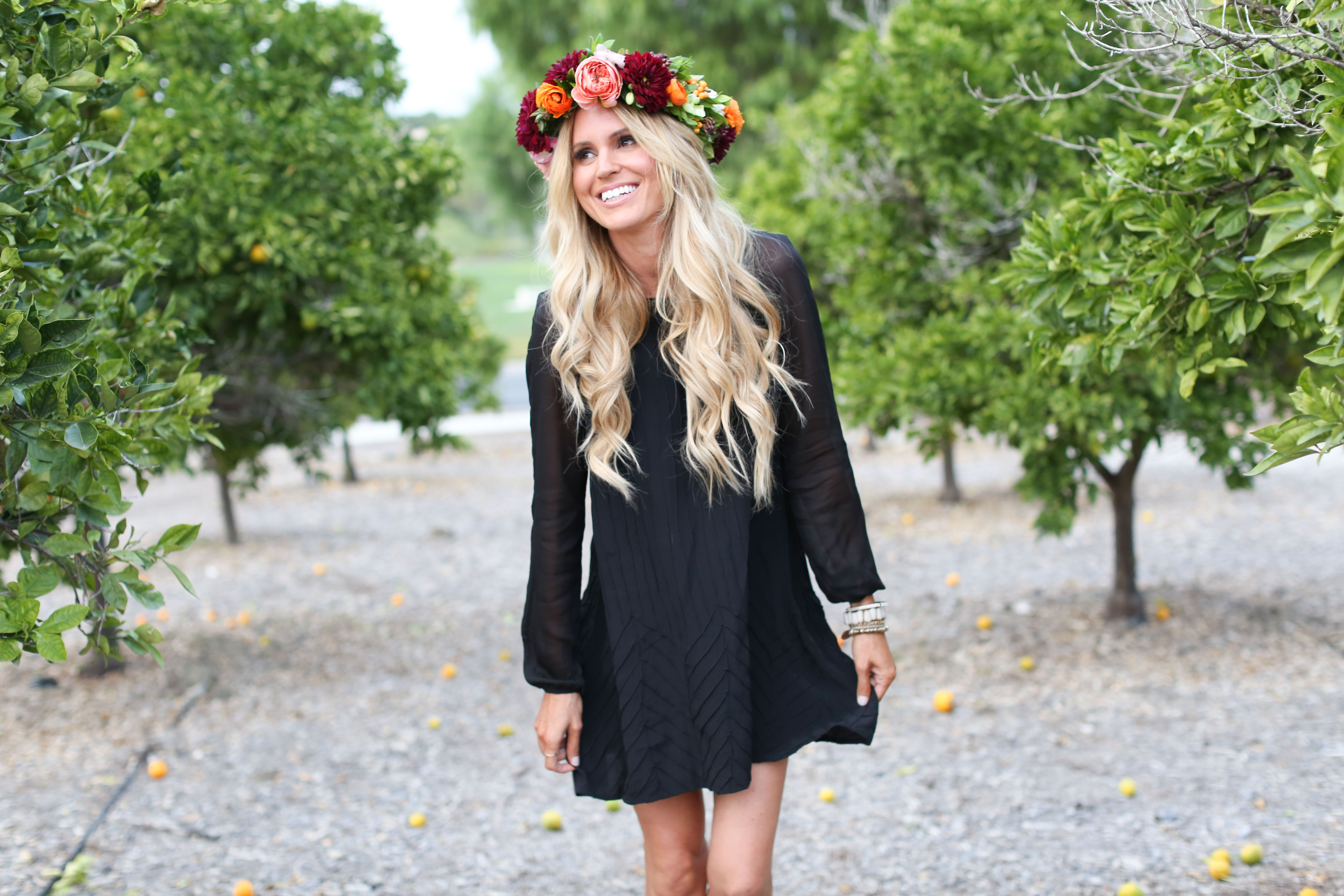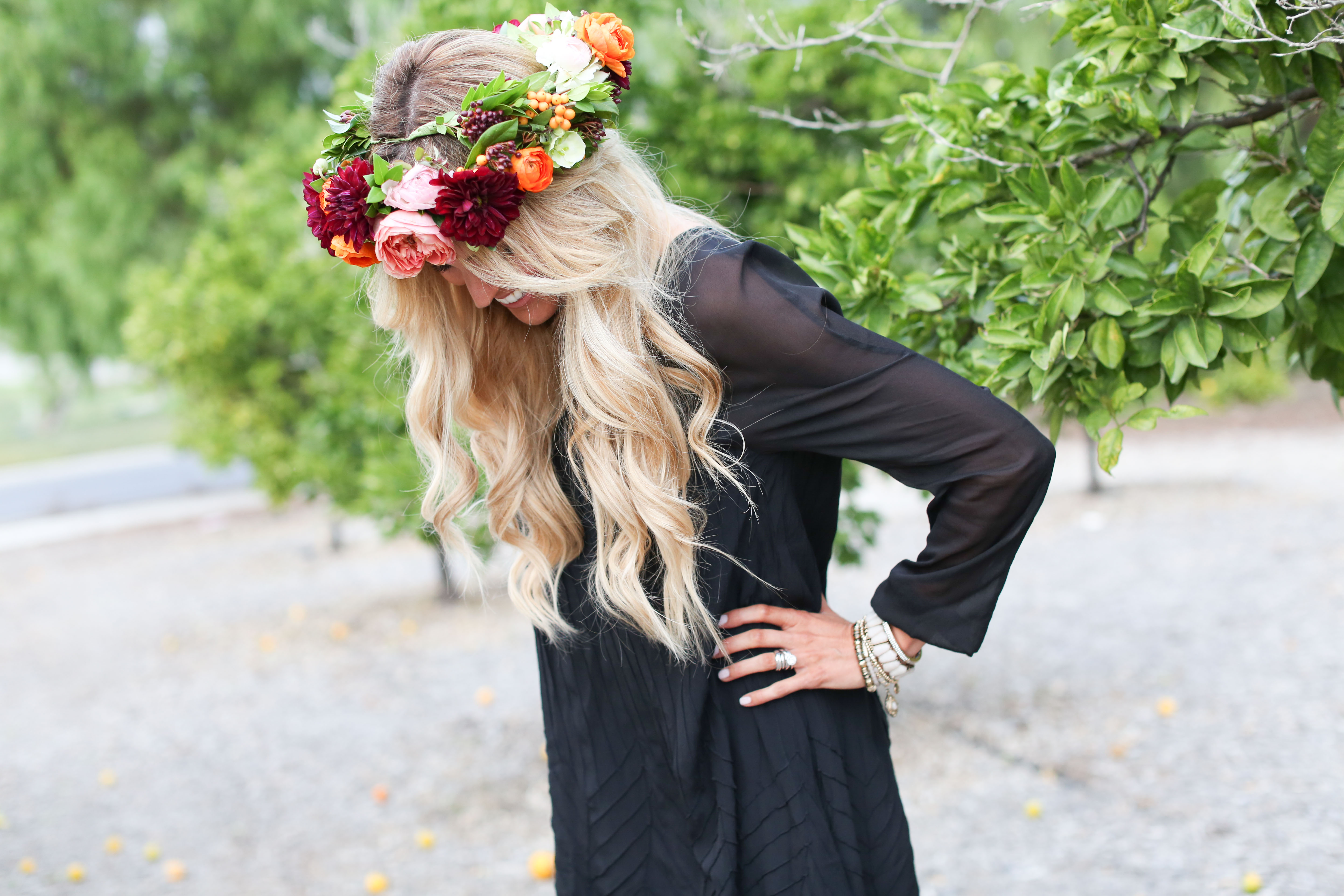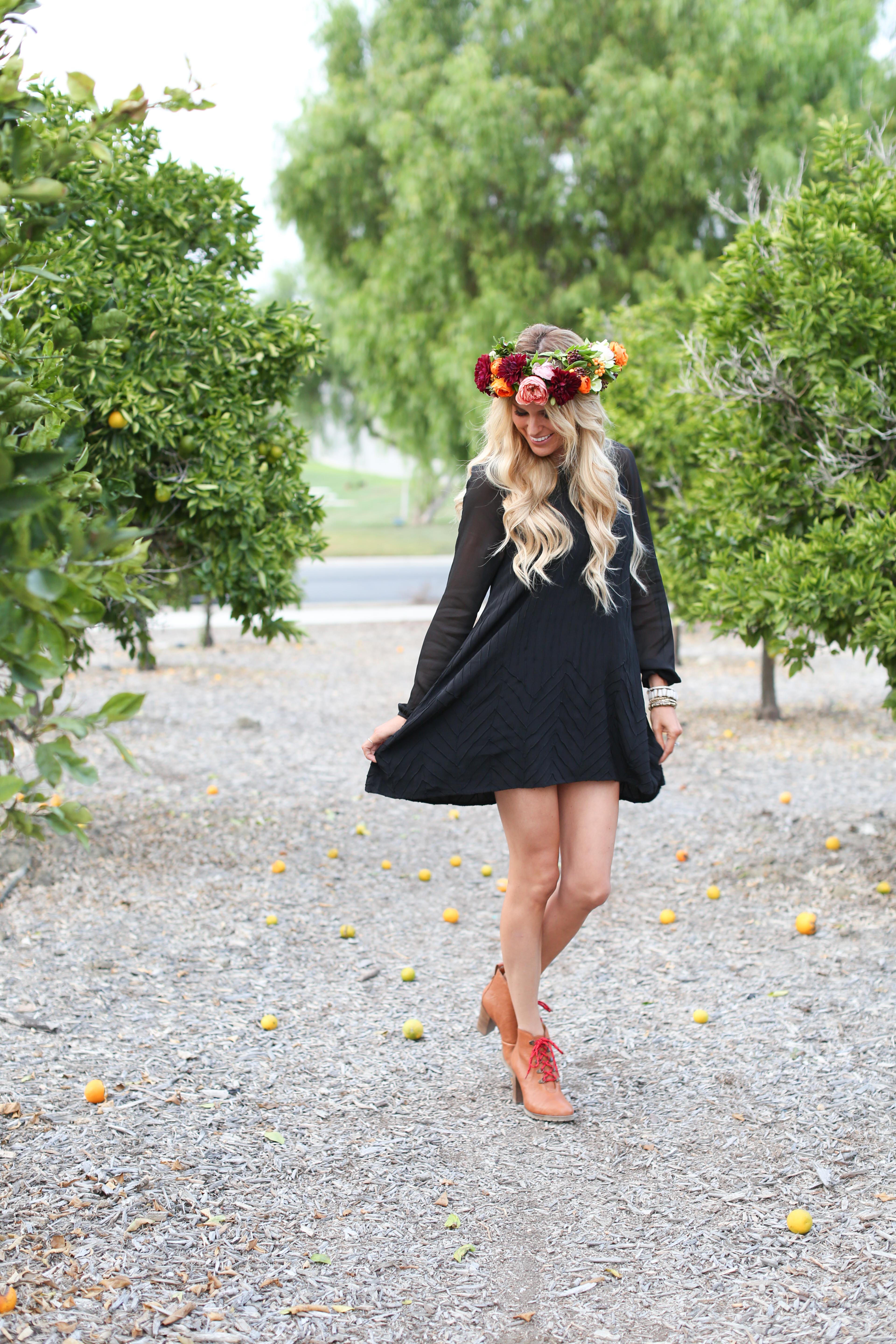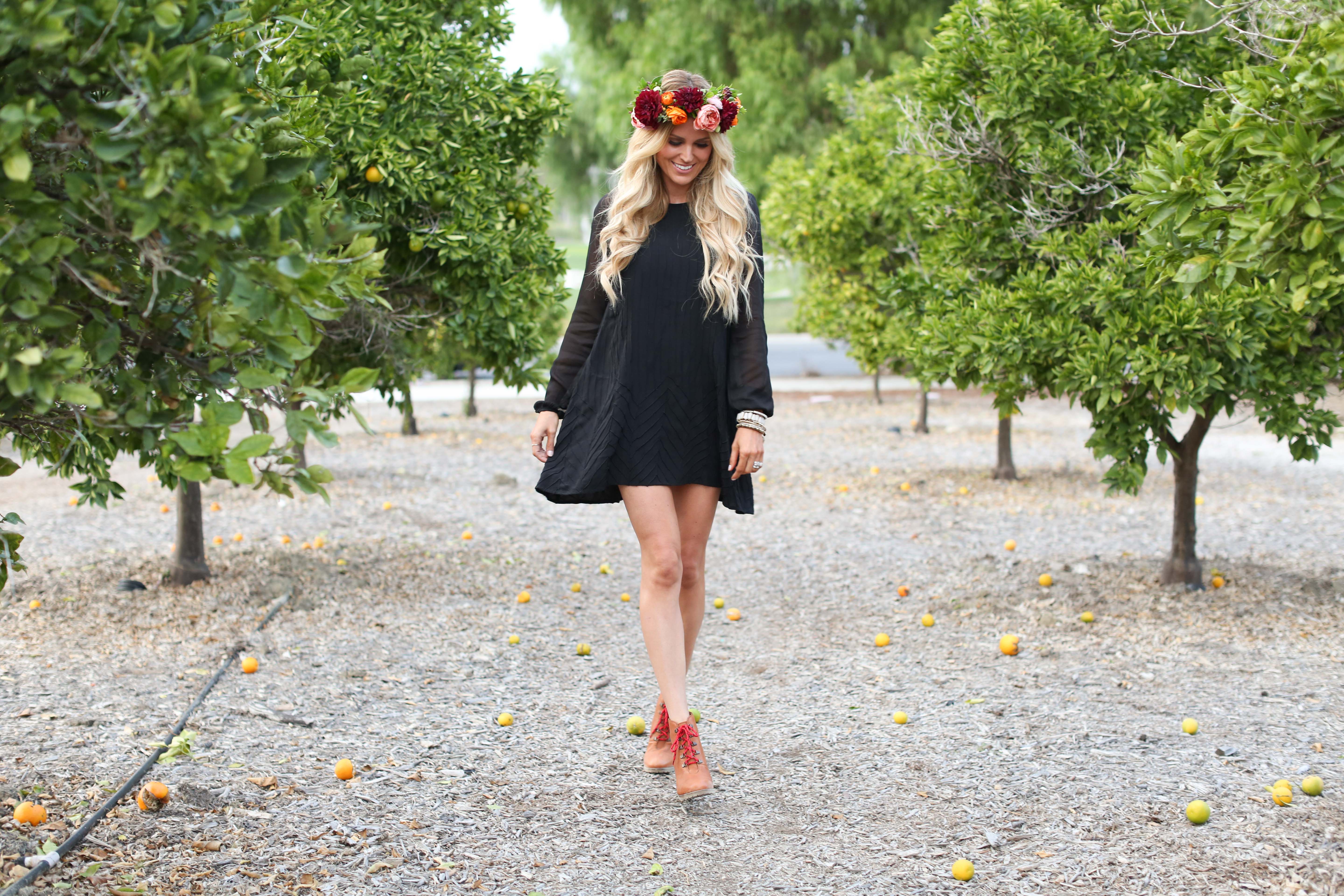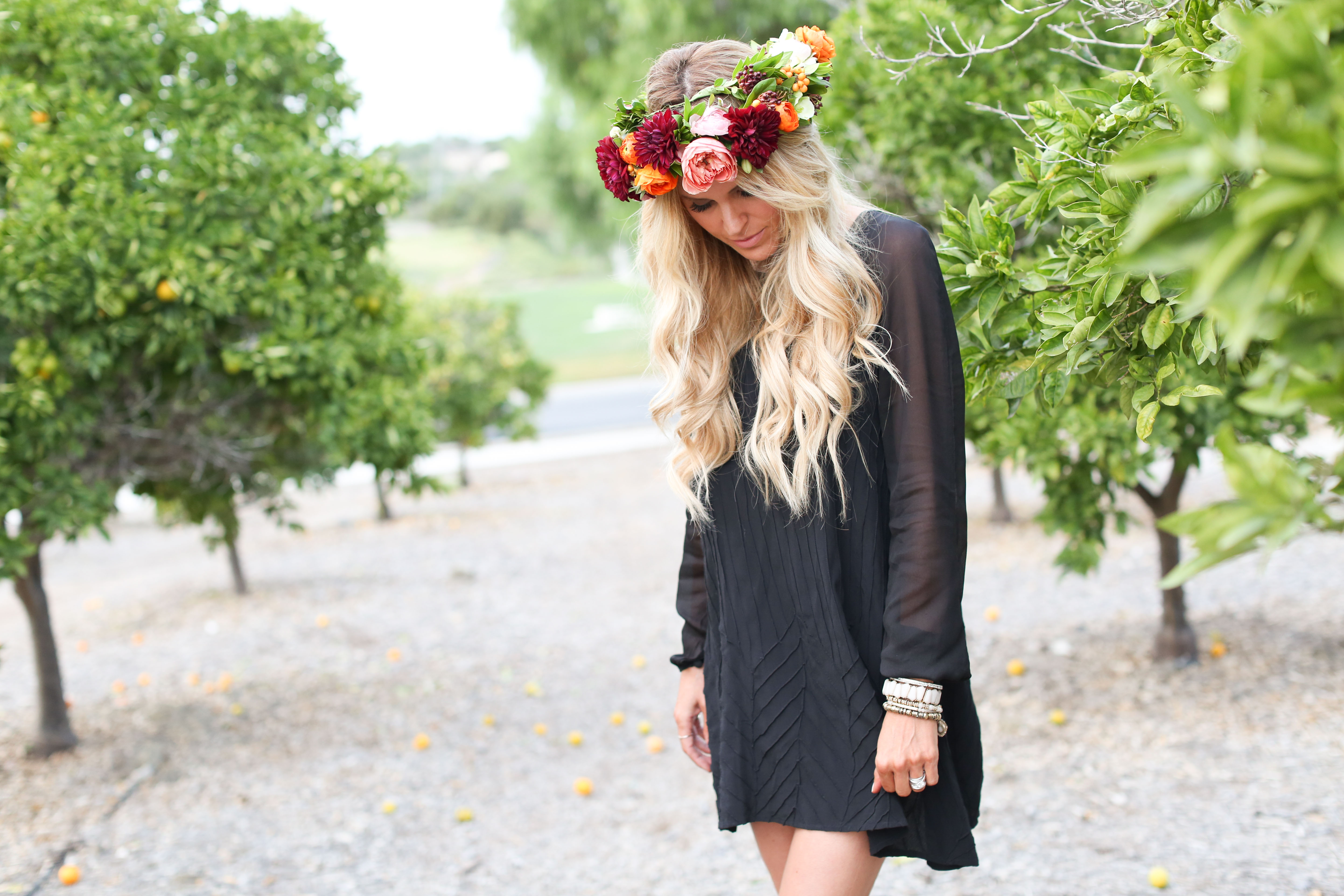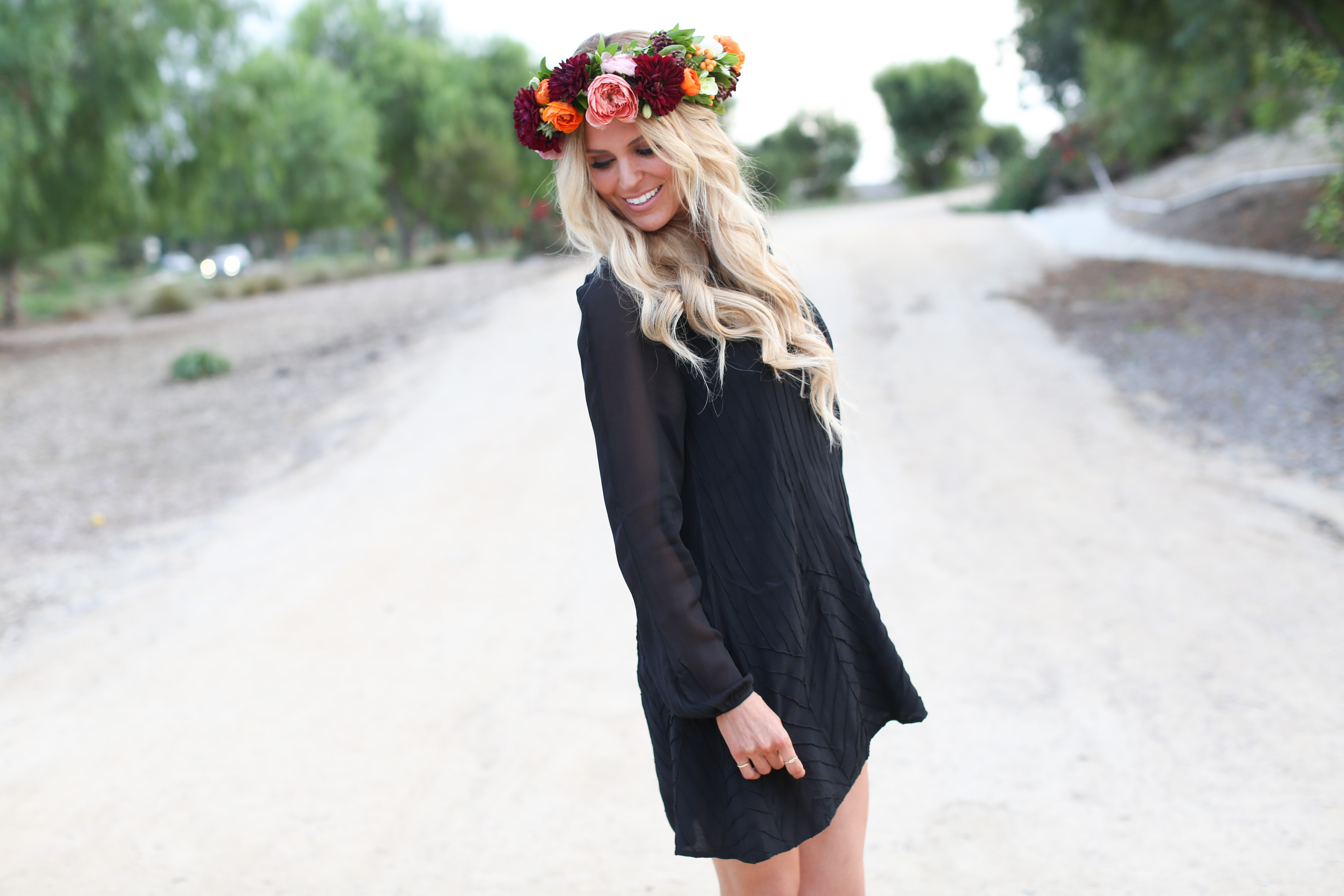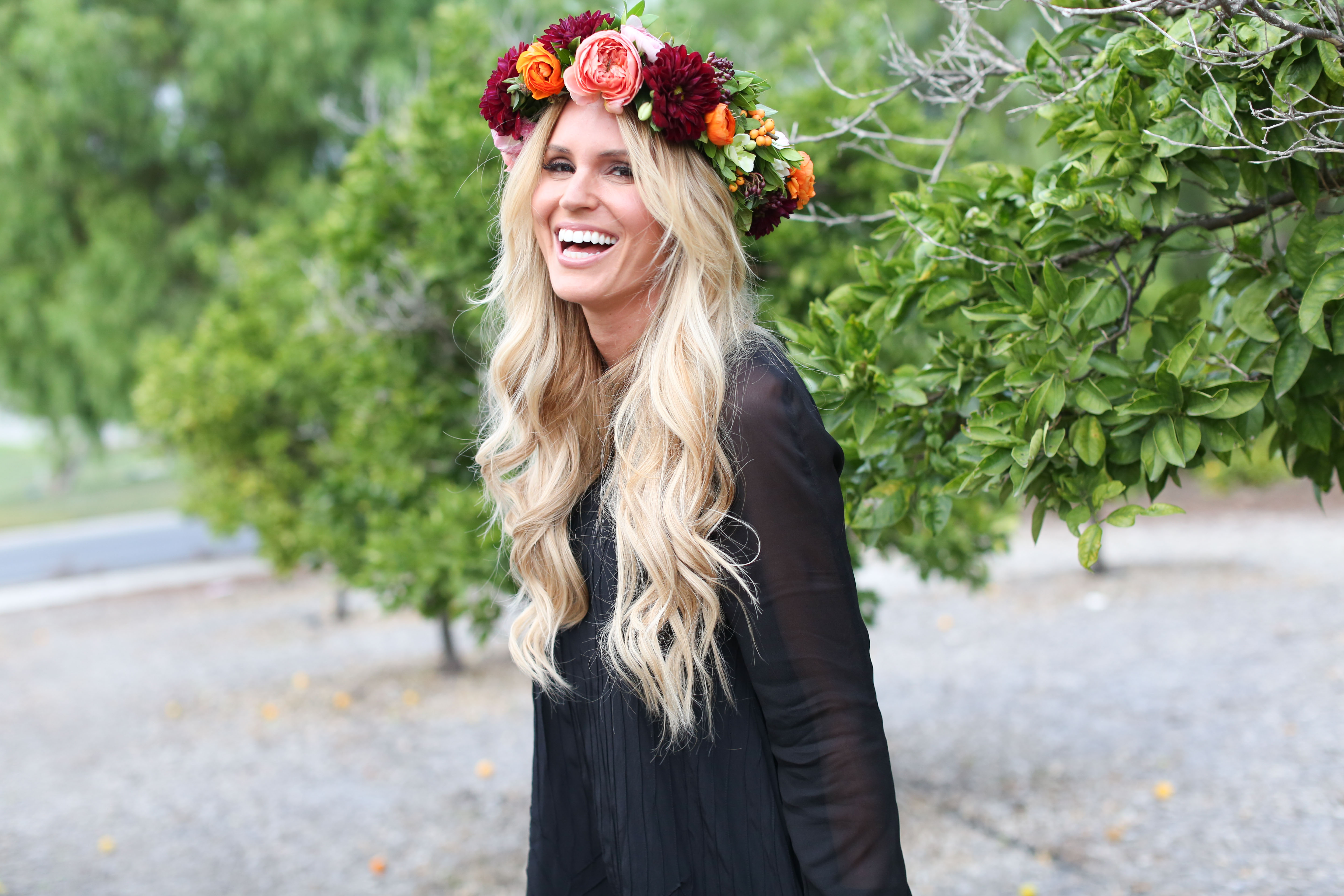 Dress: Cleobella Karlie dress c/o (also comes in gorgeous oxblood color here!) | Boots: Madewell the Heeled Hiking Boot past season/ sold out (similar styles here, here, & here) | Bracelets: Samantha Wills sold out (similar set here) | Rings: Gorjana Taner Midi Ring, and Gorjana Letterpress Initial Ring
This post has a really special place in my heart (as cheesy as that sounds). It is my  favorite that I have posted so far on Sapphire Diaries, and I think that really comes across in the pictures. Looking at these pictures makes me so happy, and I had an incredibly tough time narrowing it down to these guys (because I have 20-30 more versions of the same thing). A lot of elements came together to create something truly magical. First, the dress. It is by Cleobella, a brand that I first talked about in this post here. There are a lot of reasons why I am obsessed with this brand- it has a boho vibe (totally my style), a little traveling gypsy flavor (um yes!), and they don't make their clothes in China (sold!). I actually met the designer/owner of Cleobella while vacationing in Cambria. I was shooting some pics for my blog on this really lovely trail (you can see them in this post), and our paths literally crossed. When you are a fashion blogger, one of the perks is that you sometimes get gifted items in exchange for trying them out and promoting on your blog if you like them. Cleobella is one of the first major designers that reached out to me this way, and I think the way that fate brought us together was really cool & beautiful.
So this dress… there really isn't anything more versatile than a black dress. I love the flowiness of this one, and the pintuck detailing and sheer sleeves give it that extra something special. I am over 5'8 and have a large bust so this one ran a little shorter in the front on me than it likely would on most. As the weather cools, I will wear this as a tunic with faux leather leggings or skinny jeans and booties. I paired this dress with my Madewell high heeled hiking boots (obsessed with the red laces) which are from a few seasons back and no longer available, but there are so many great options out there- this pair, this pair, and this pair being my favorites. As the weather cools, hiking boots are a fun trend to try, and I think they look especially cute paired with dresses. To update your hiking boots, swap out the current laces for red ones to give a fun twist.
As a side note, right after I had Max, I immediately bought some stuff online to update my wardrobe. I was feeling just off (inside and out), and I bought some really random and impractical things that didn't suit my new mom life. One was a very fitted white crochet dress that I still have yet to wear. Please tell me I am not the only one out there that did something like this. haha! Anyway, these boots are one of the few items that I purchased during that strange time period that I actually still like to this day. When I think about that time after Max was born and being so weird with my crazy hormones, I thank God to be in the place I am in now. It was so worth it but just so dang hard.
Like I said a lot of elements came together that made this post extra special. This gorgeous flower crown being one of them. After I got married, I started noticing a lot of brides and bridal parties with flower crowns, and I was totally jealous. This was my first flower crown, and I was so obsessed with it that I actually wore it after the shoot around my house. I am already wondering how and when I can justify getting another one. Flower crowns at Friendsgiving?
Thank you so much for stopping by, and I hope you will come back again!!!! 🙂
xx Missy
Photos by Taylor Cole.
Hair & Makeup by Erica/ 10.11 Studios.
Flower Crown by Sweet Marie Designs.