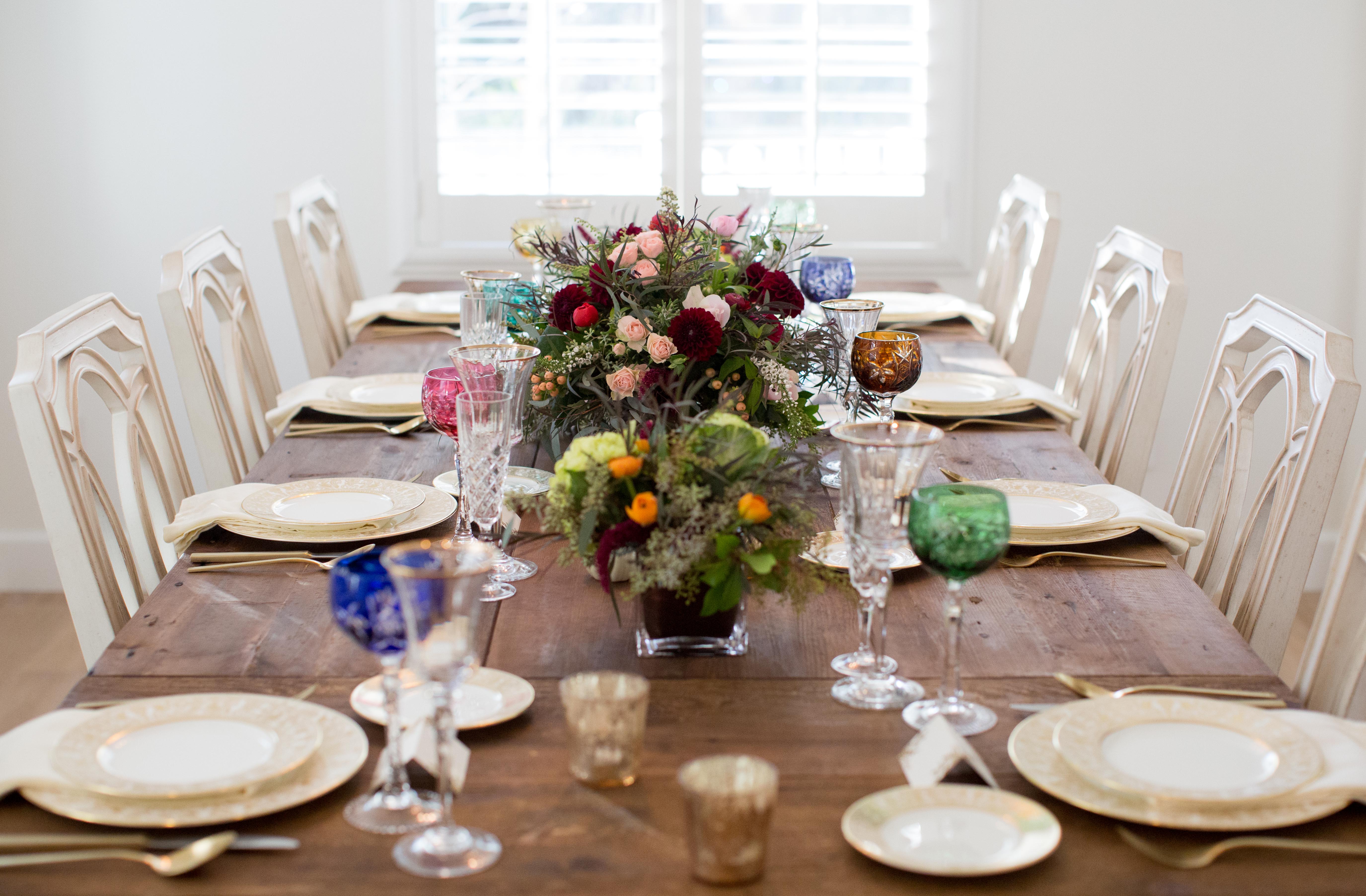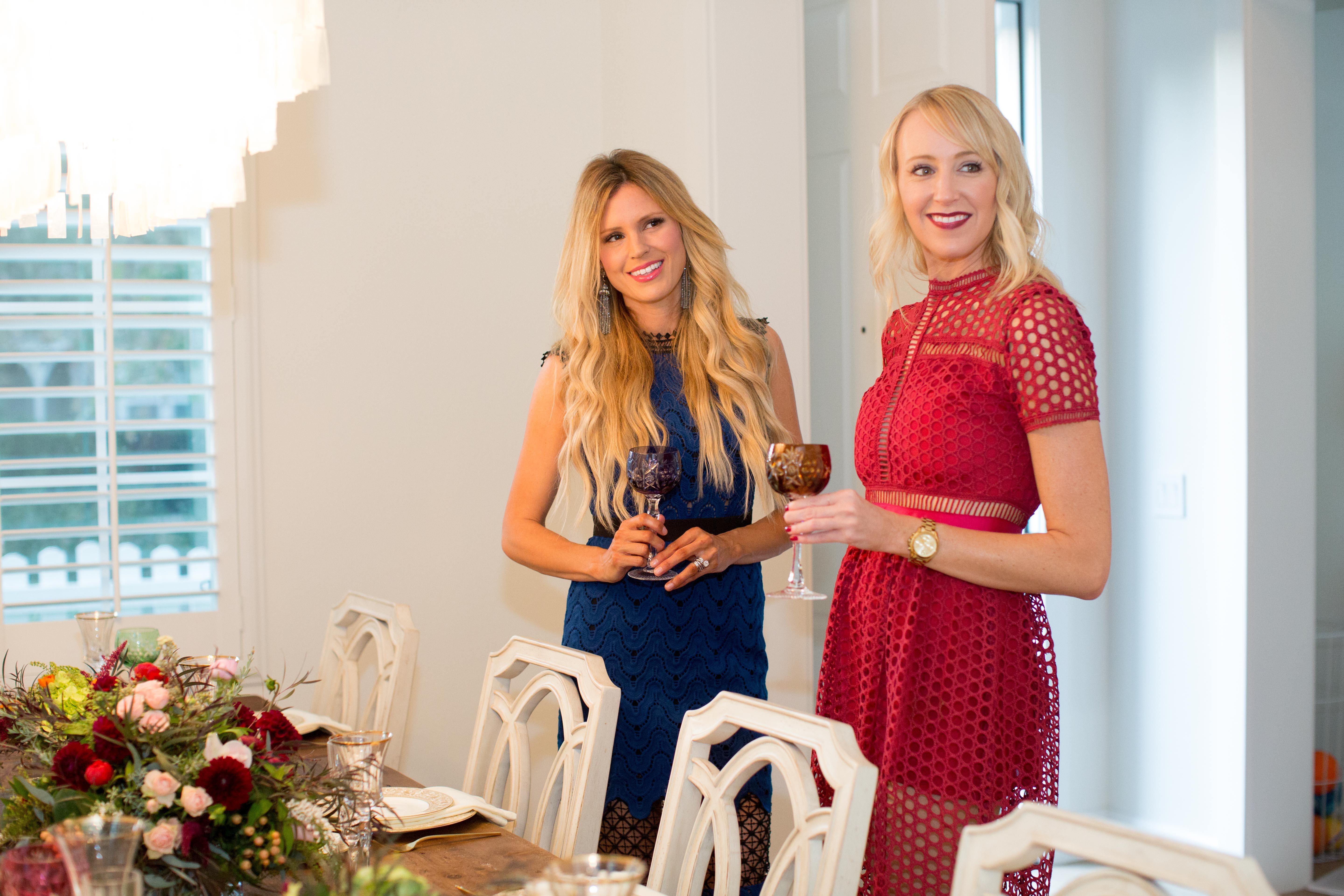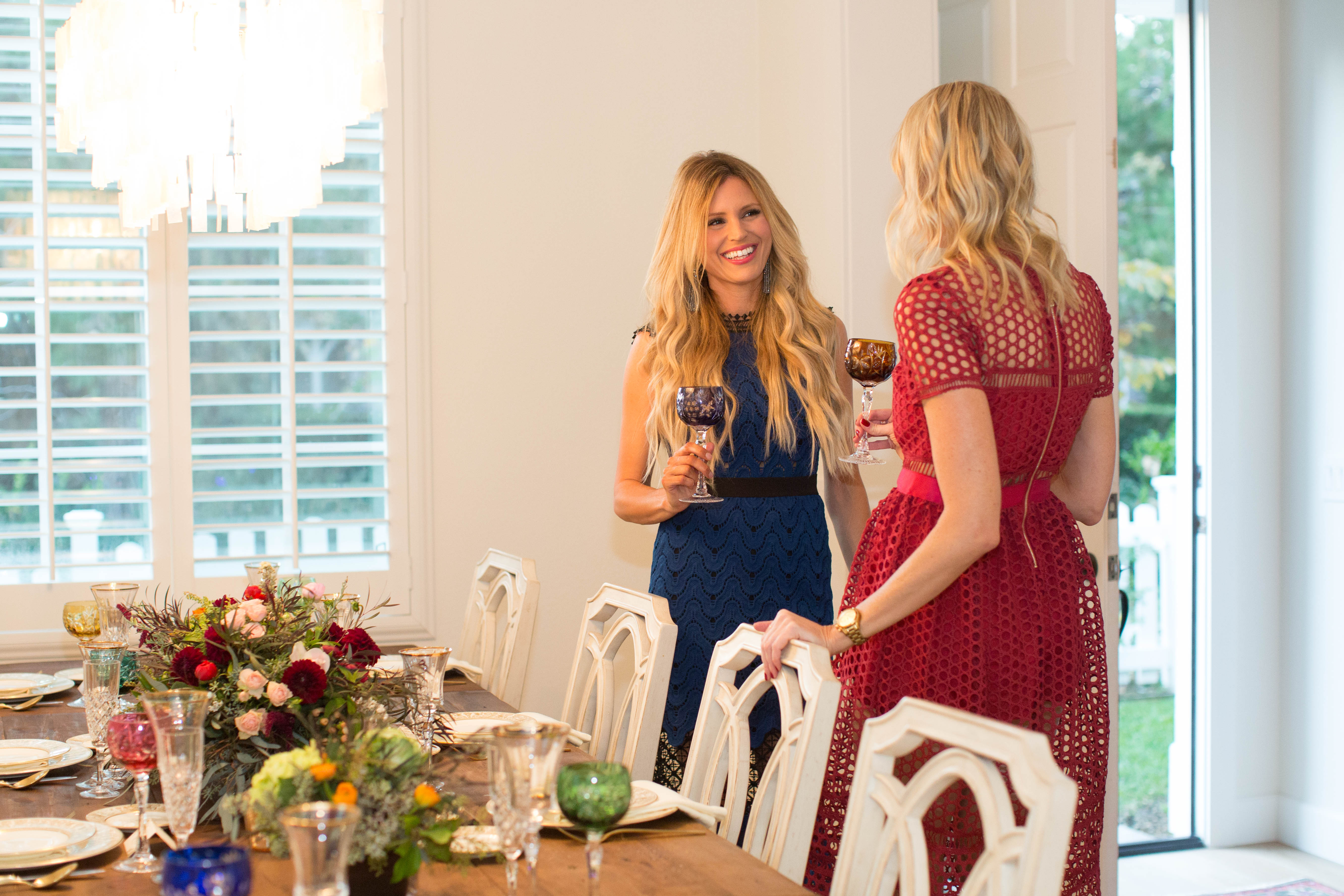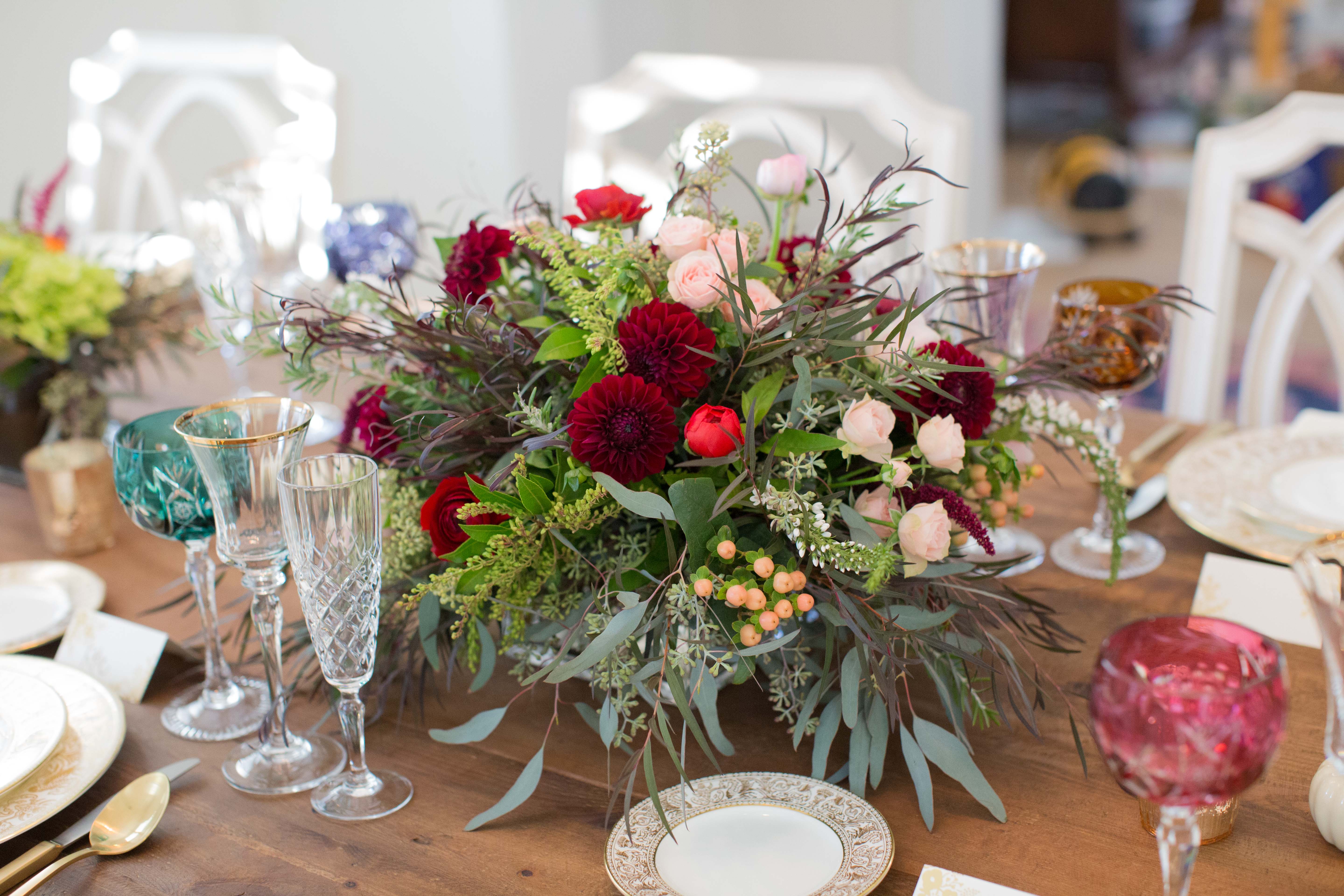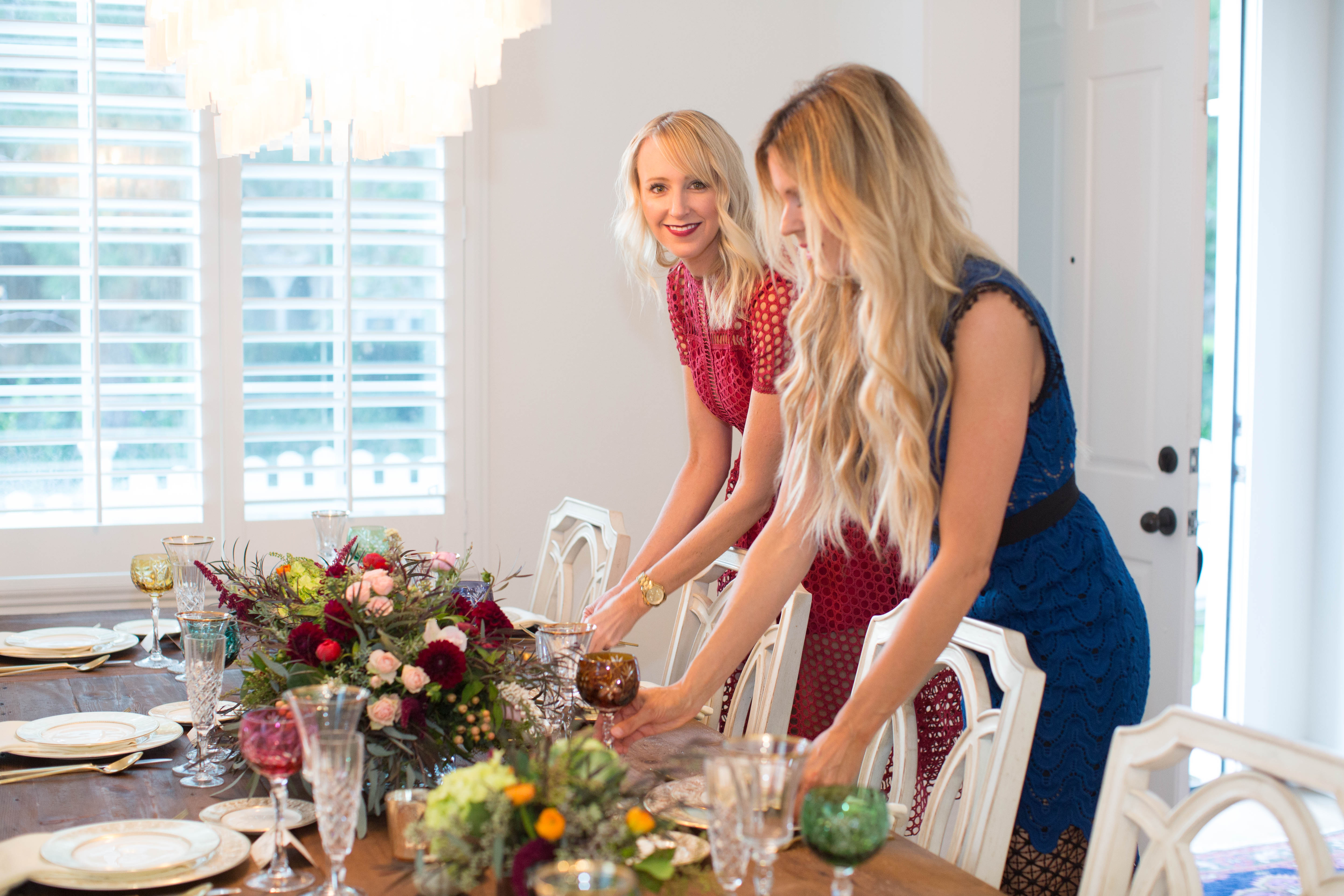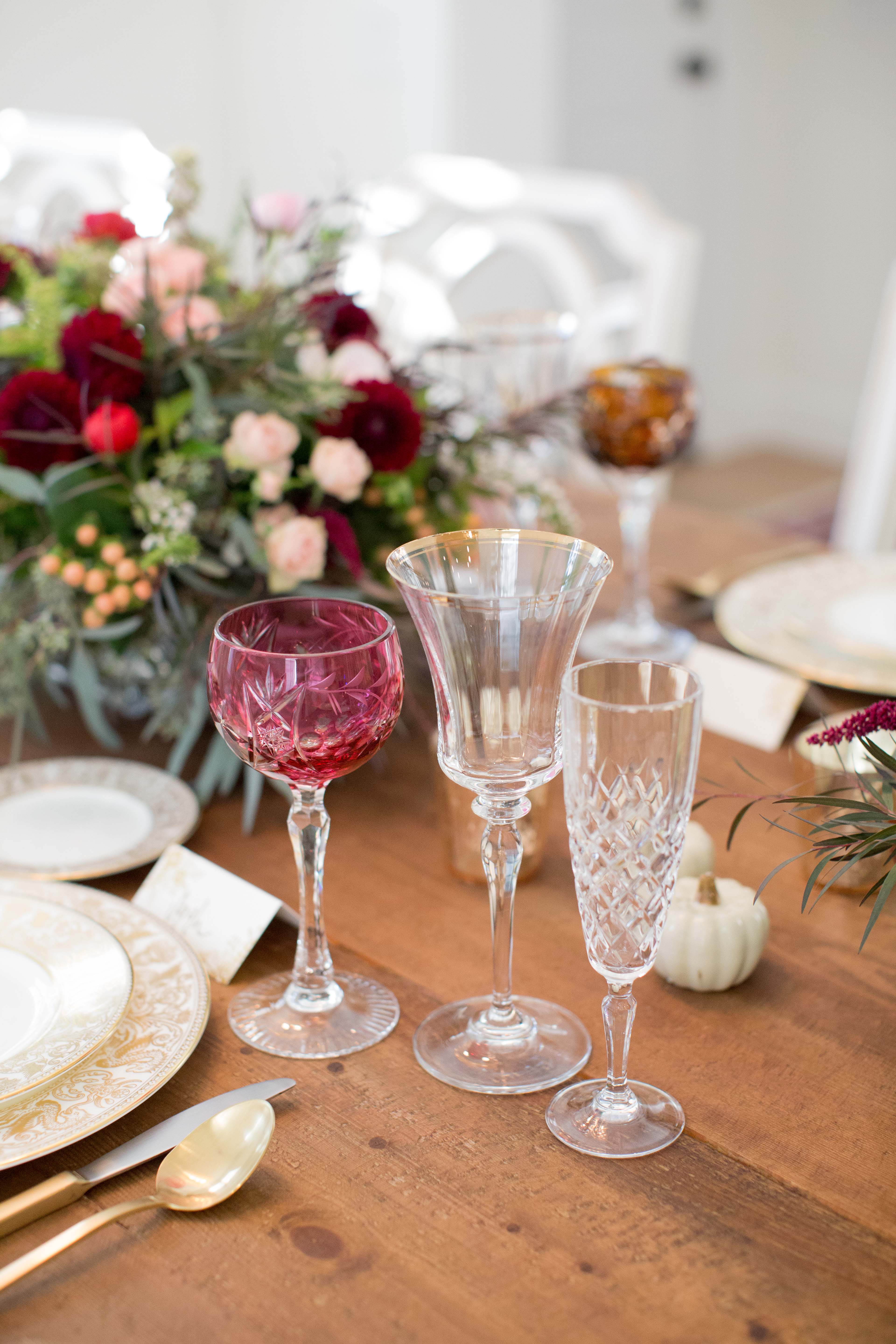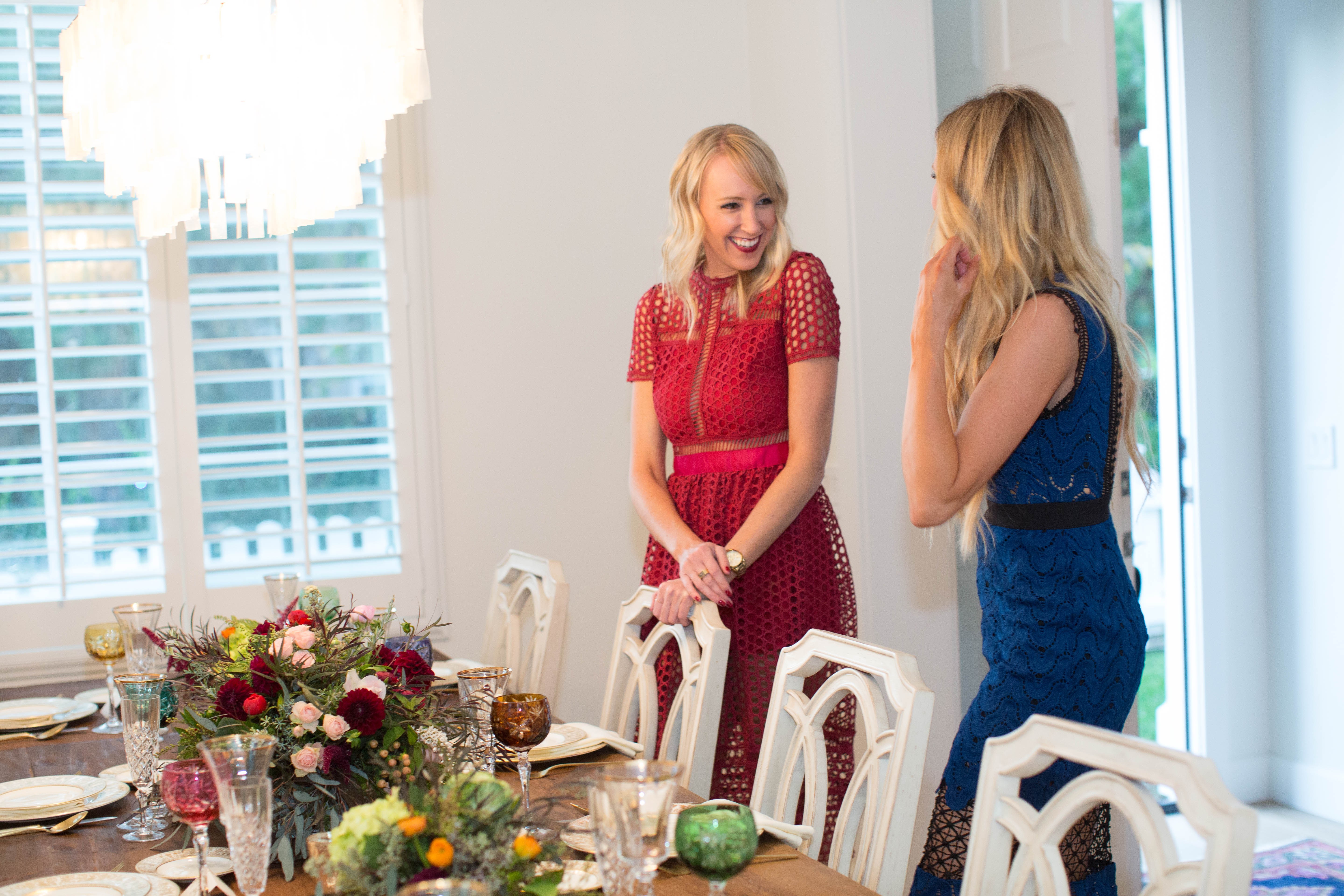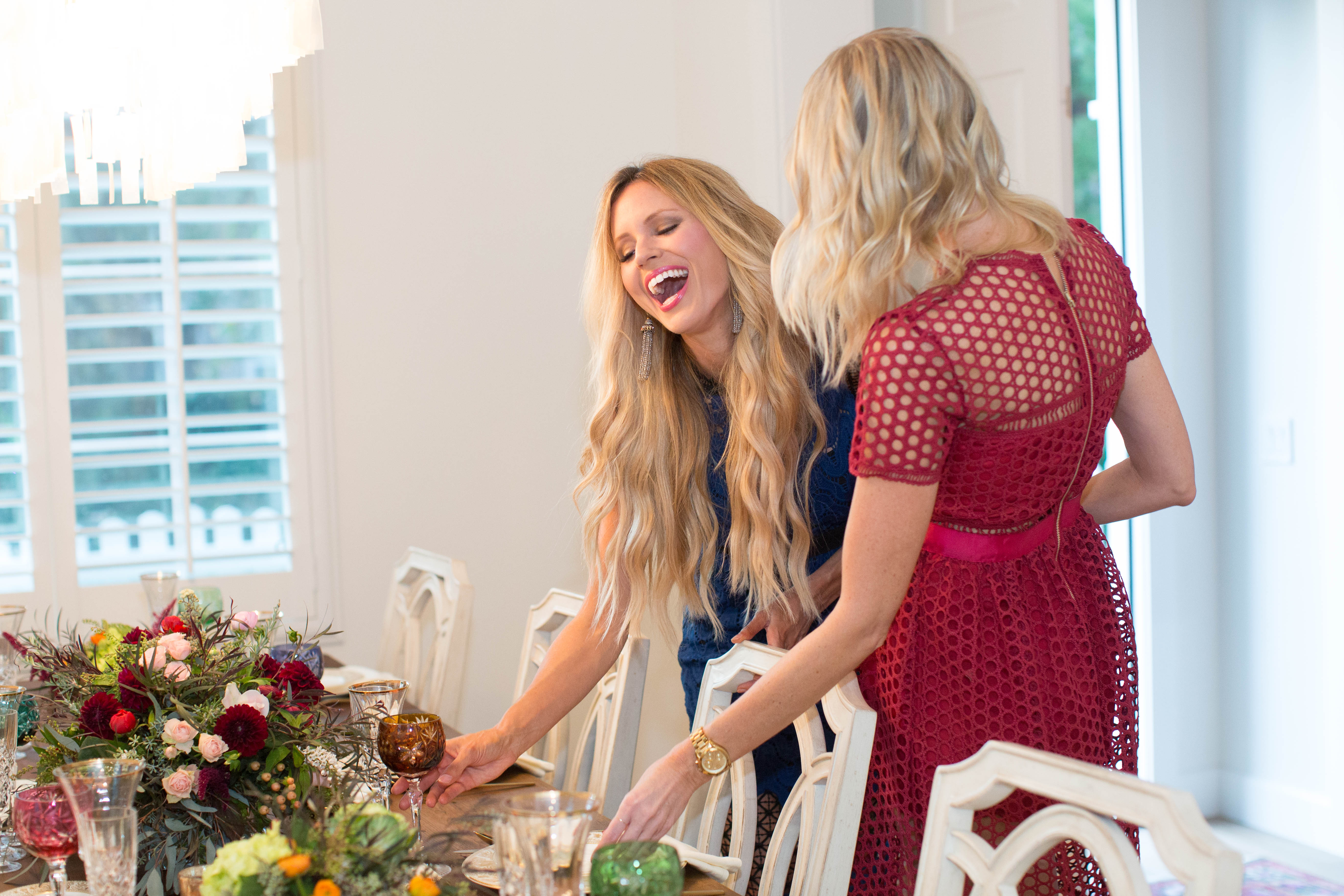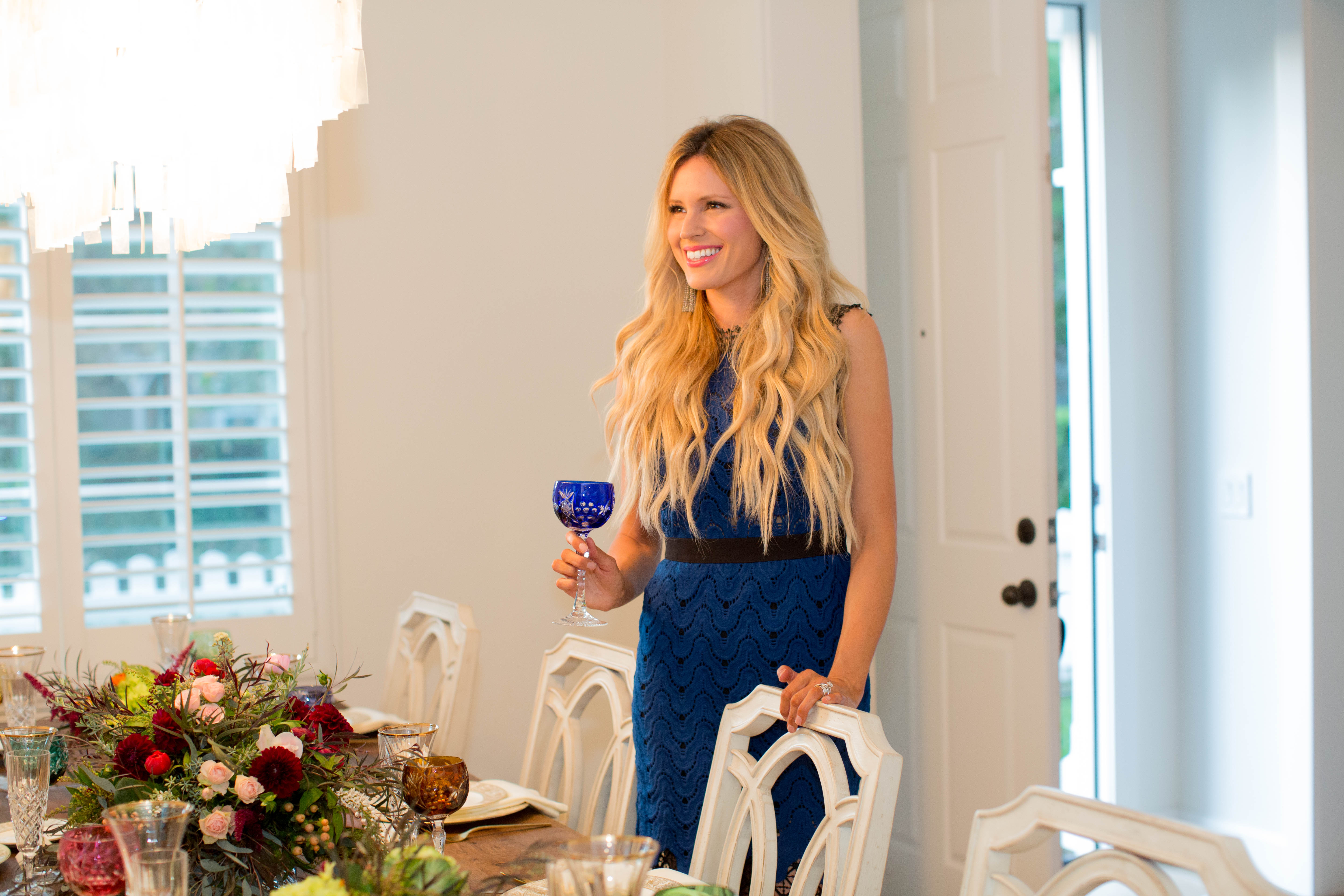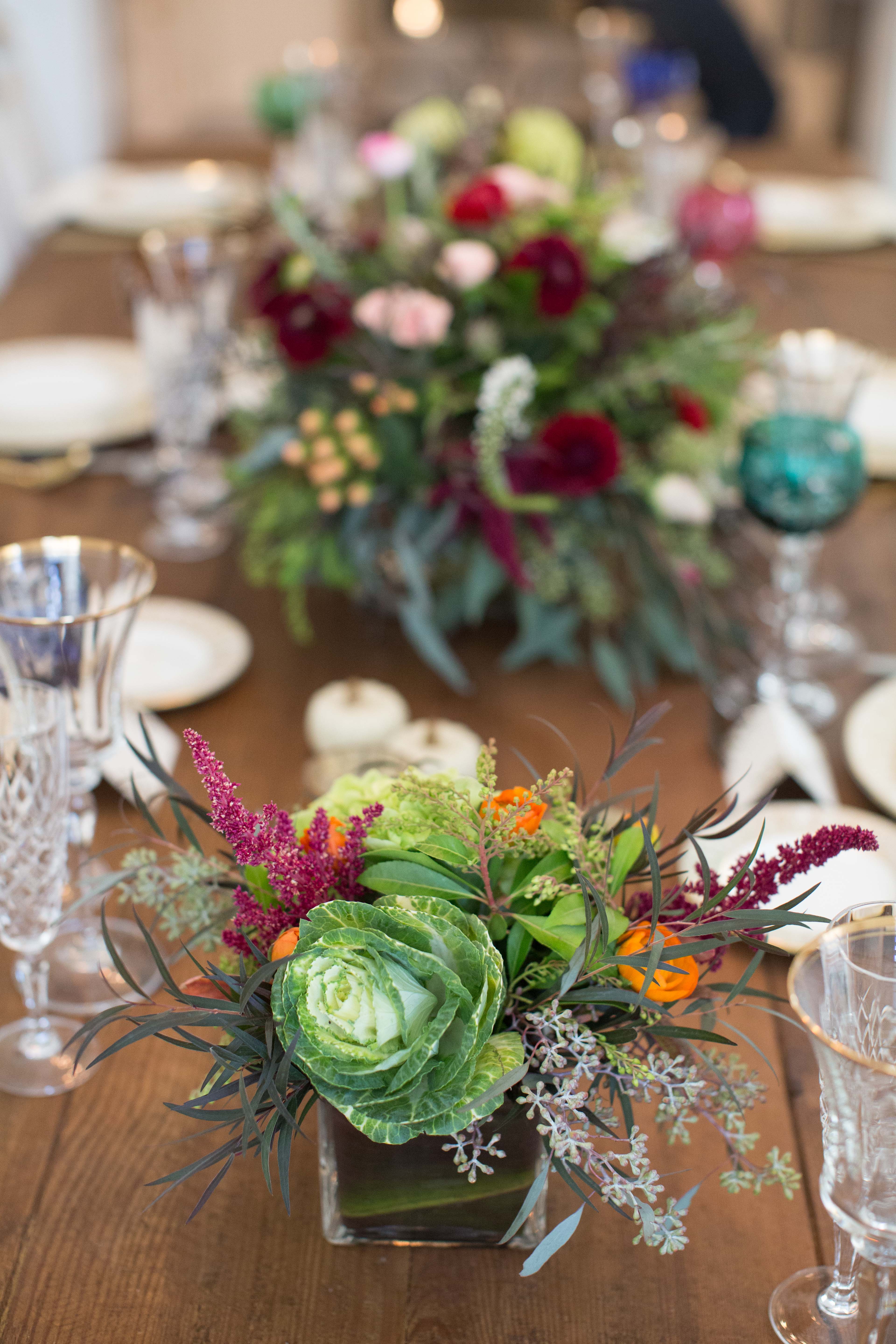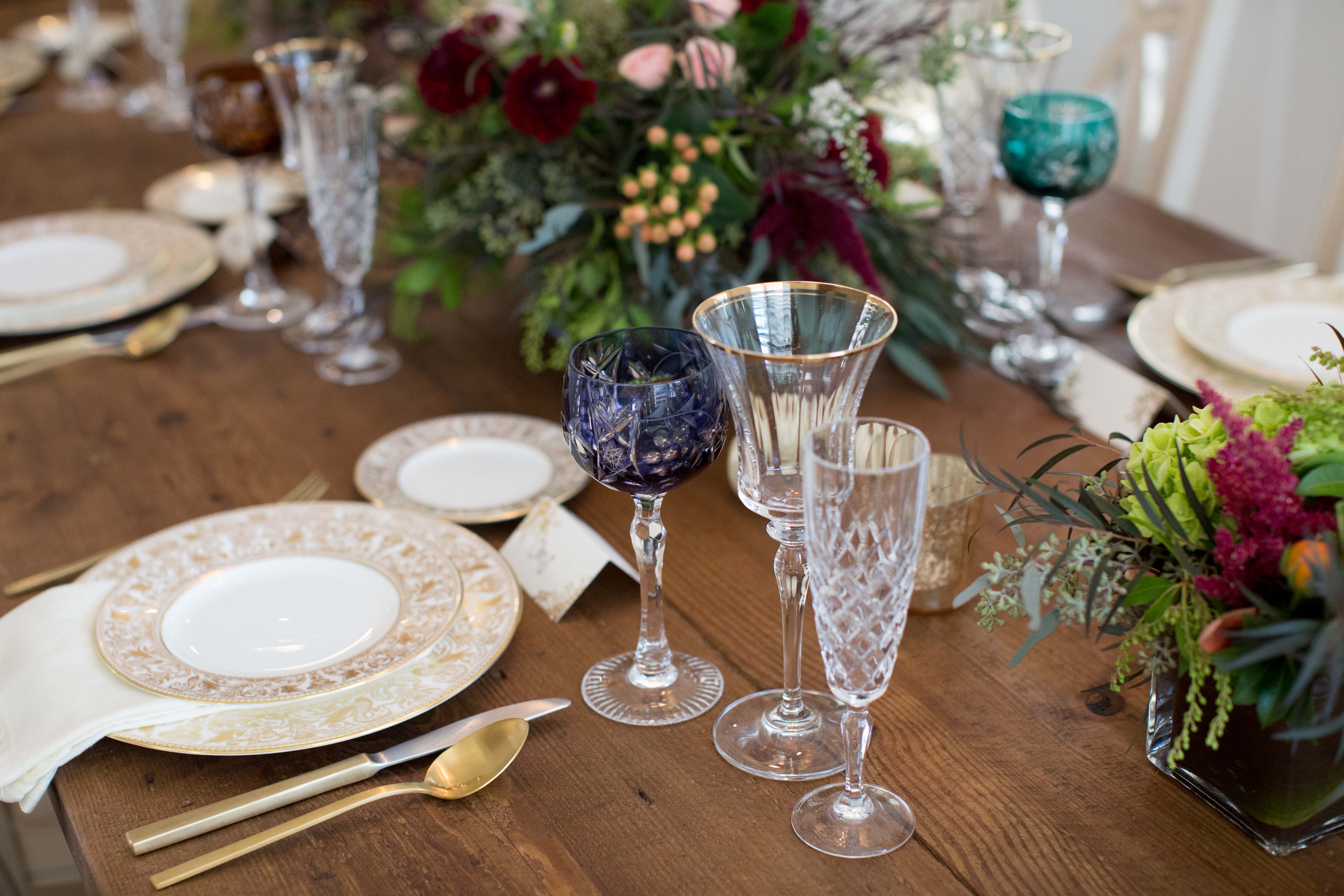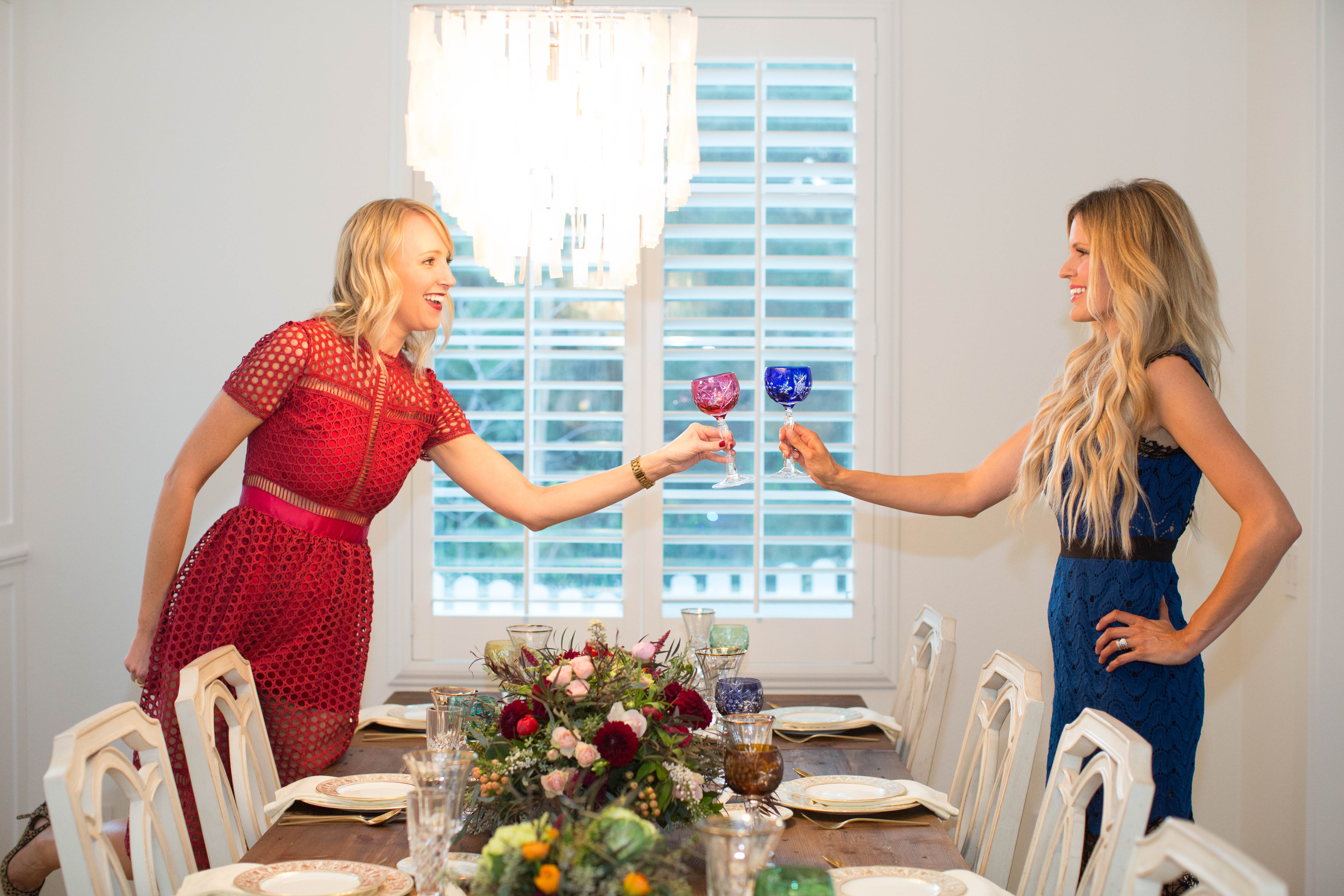 Hi! Oh my gosh I have been such a slacker lately. This last week consisted of lots of Friendsgiving prep (cleaning, organizing, and more cleaning), lots of coughing (I caught Max's cold), and watching The Holiday on repeat. Right now, I just can't get enough of that movie- and if you haven't seen it, please just step away from my blog and watch it immediately! My favorite part is when Jude Law walks into the pub not expecting to see Cameron Diaz, and they lock eyes and smile and it gets me every time. And I am not even a sappy romantic! Sometimes it takes a while for it to hit me that the holidays are finally here (isn't that the worst feeling?), and this movie is definitely getting me into the holiday spirit.
My hubby and I hosted our second annual Friendsgiving this past weekend, and I am excited to share a peek at our tablescape and my bestie and I having laughs while setting up. Our Friendsgiving tradition was inspired indirectly by my Grandmother Betty. When she passed away, I inherited her china and glassware, and I absolutely love it… not only because it is gorgeous but because it was hers. My favorite pieces have to be the jewel toned goblets in all of the different colors. I always say that it reminds me of Anthroplogie (if Anthropologie did crystal). When I first got it, my instinct was to store everything out of fear that I would accidentally break a piece, but then I had an epiphany that stuff is meant to be used and our first Friendsgiving was born. We keep our Friendsgiving pretty small and intimate, and all our friends bring a dish or two and lots of wine. A lot of our friends have toddlers and young children so it is really a nice excuse to get away and be among friends. It was also fun that our house remodel is pretty much done so it was fun to show everyone our new kitchen. I will definitely be posting before and after pics of our remodel to the blog soon.
Thanks so much for stopping by! I have lots of fun holiday-themed stuff in the works so be sure and check back!
xoxoxo,
Missy
Photos by Taylor Cole.