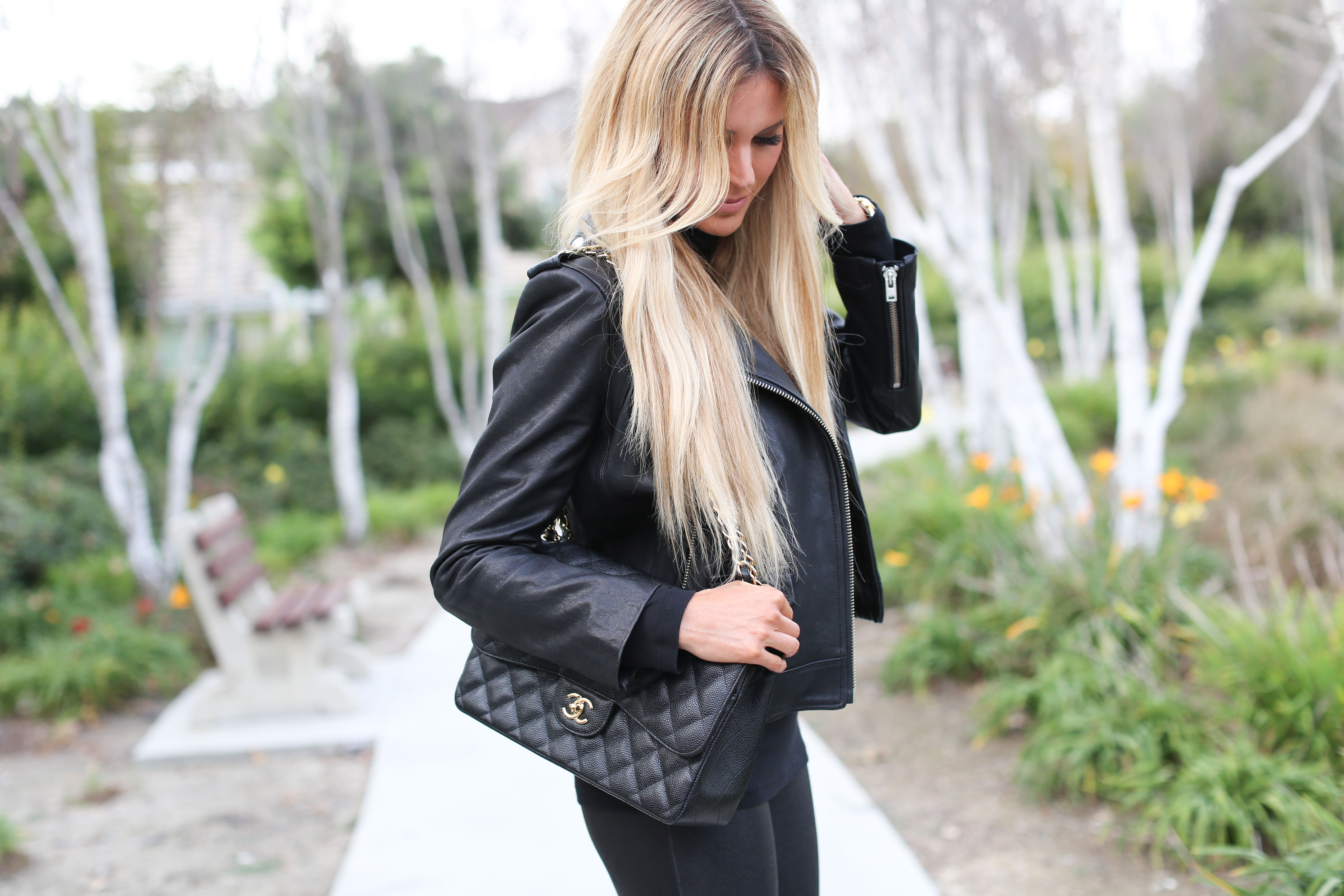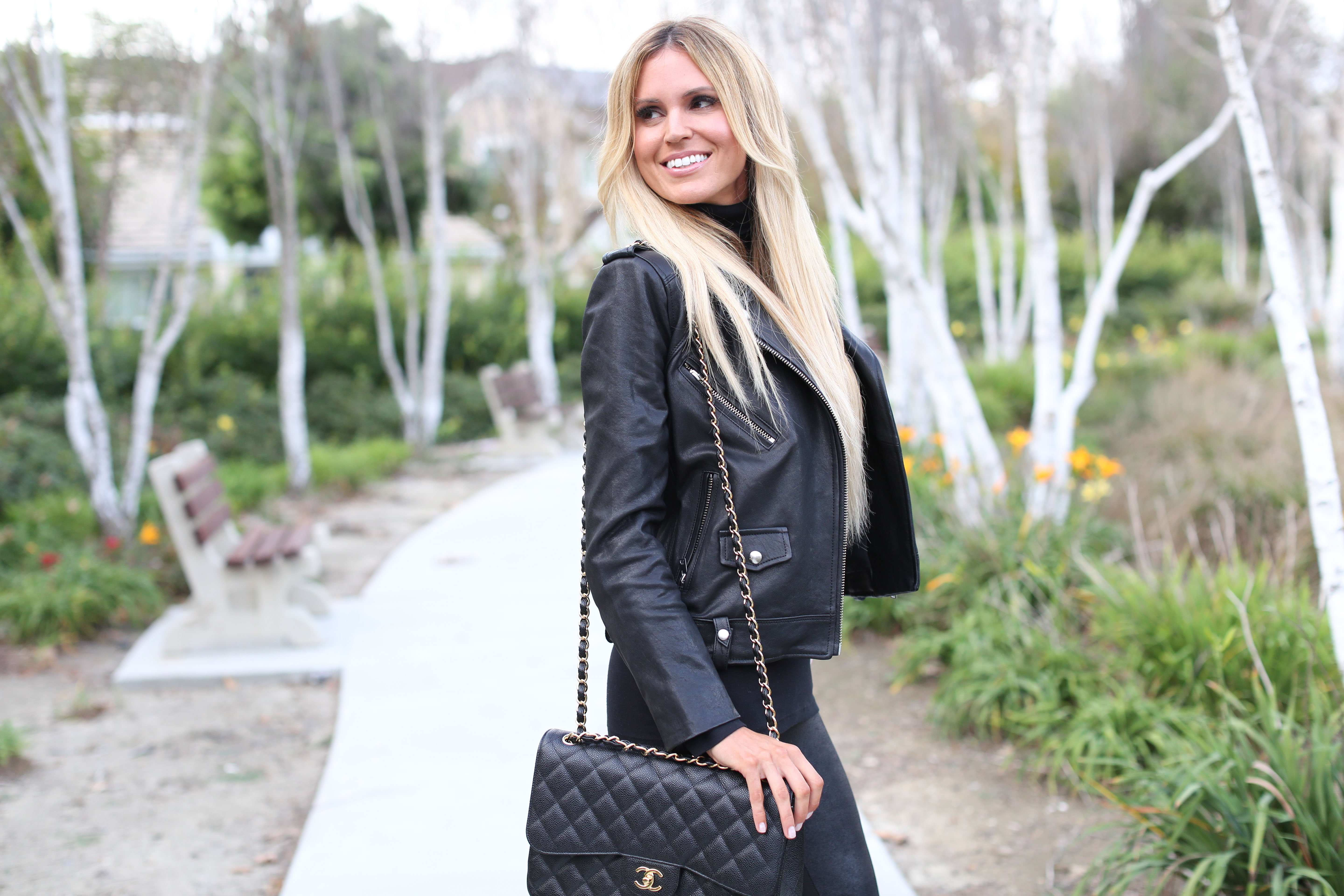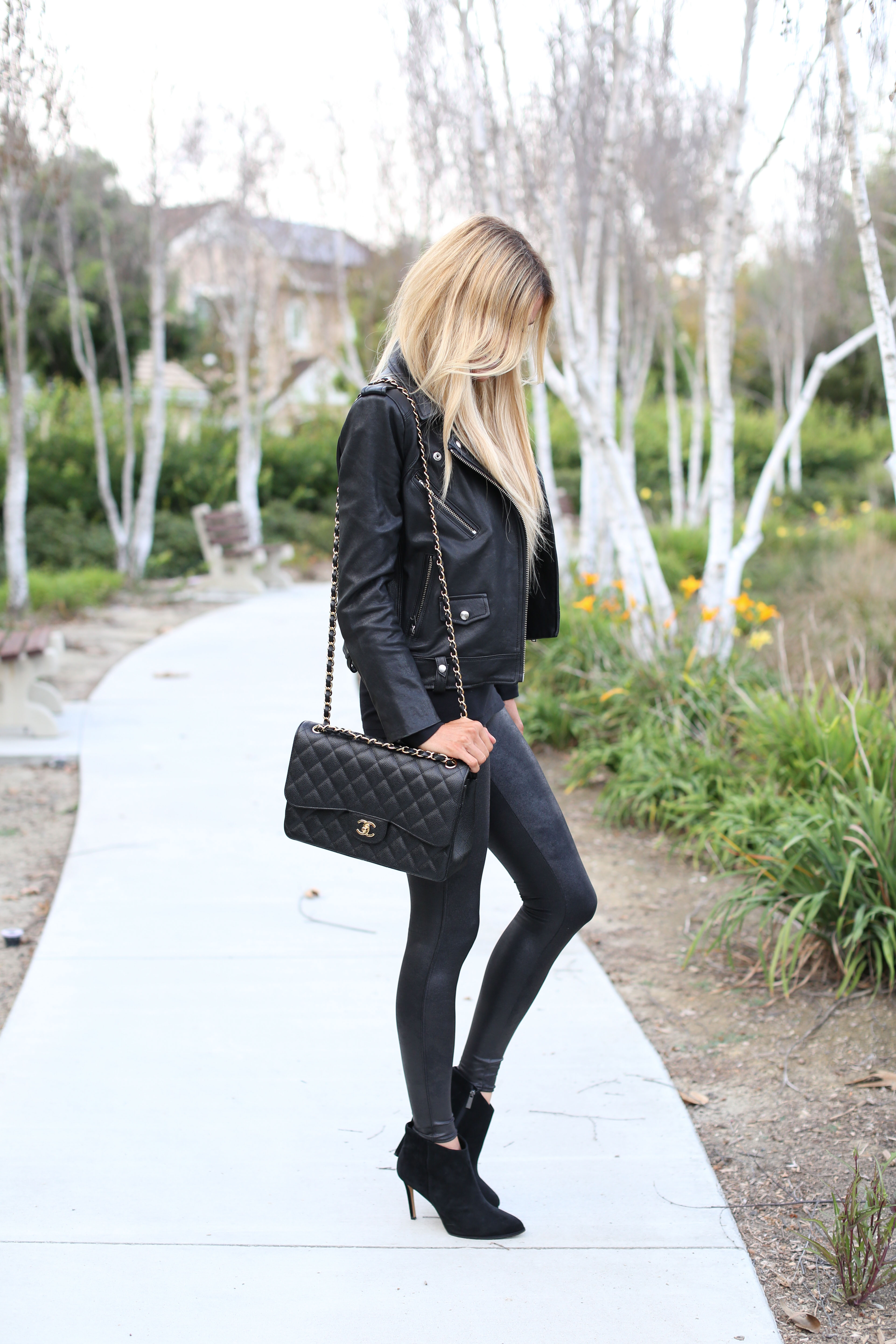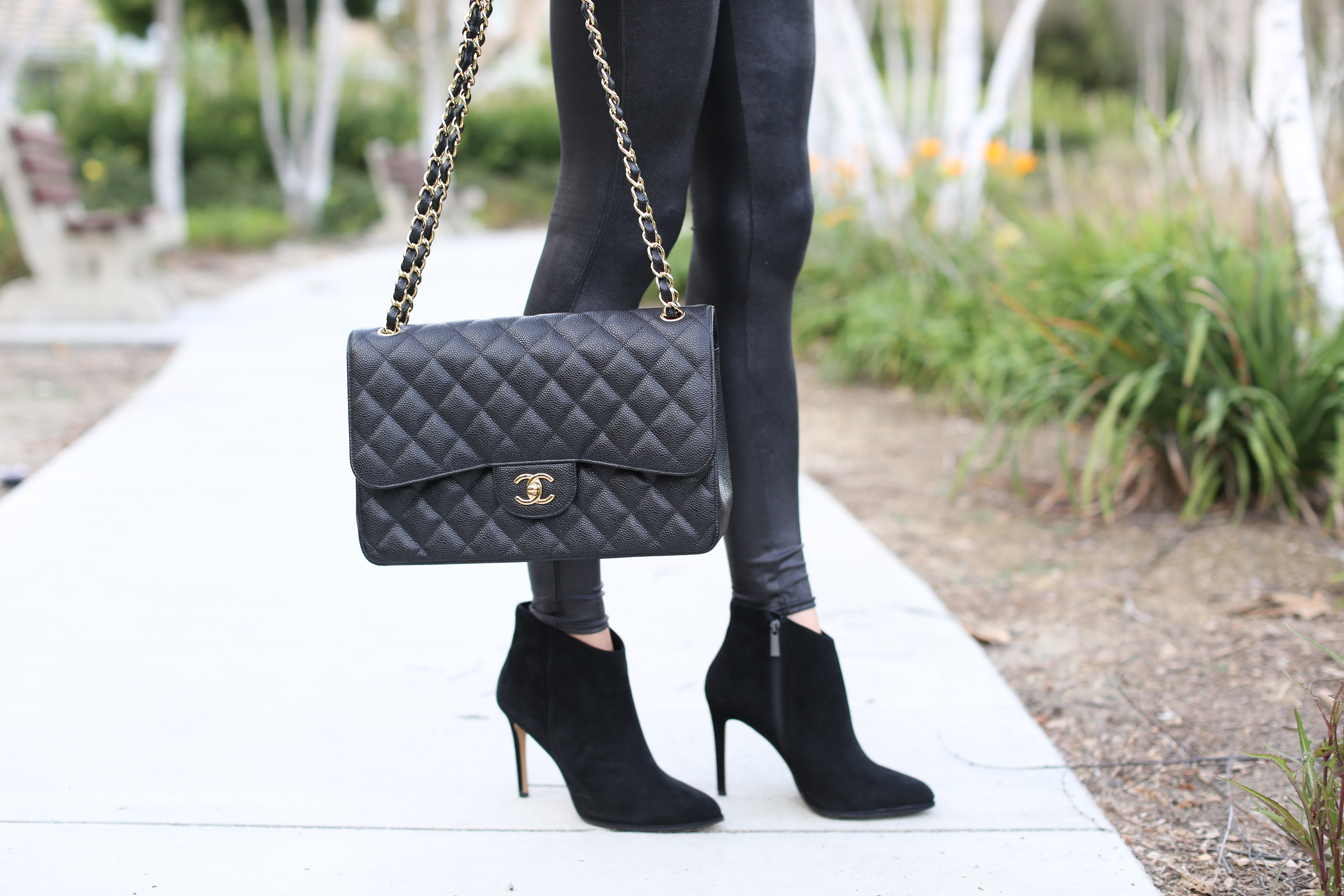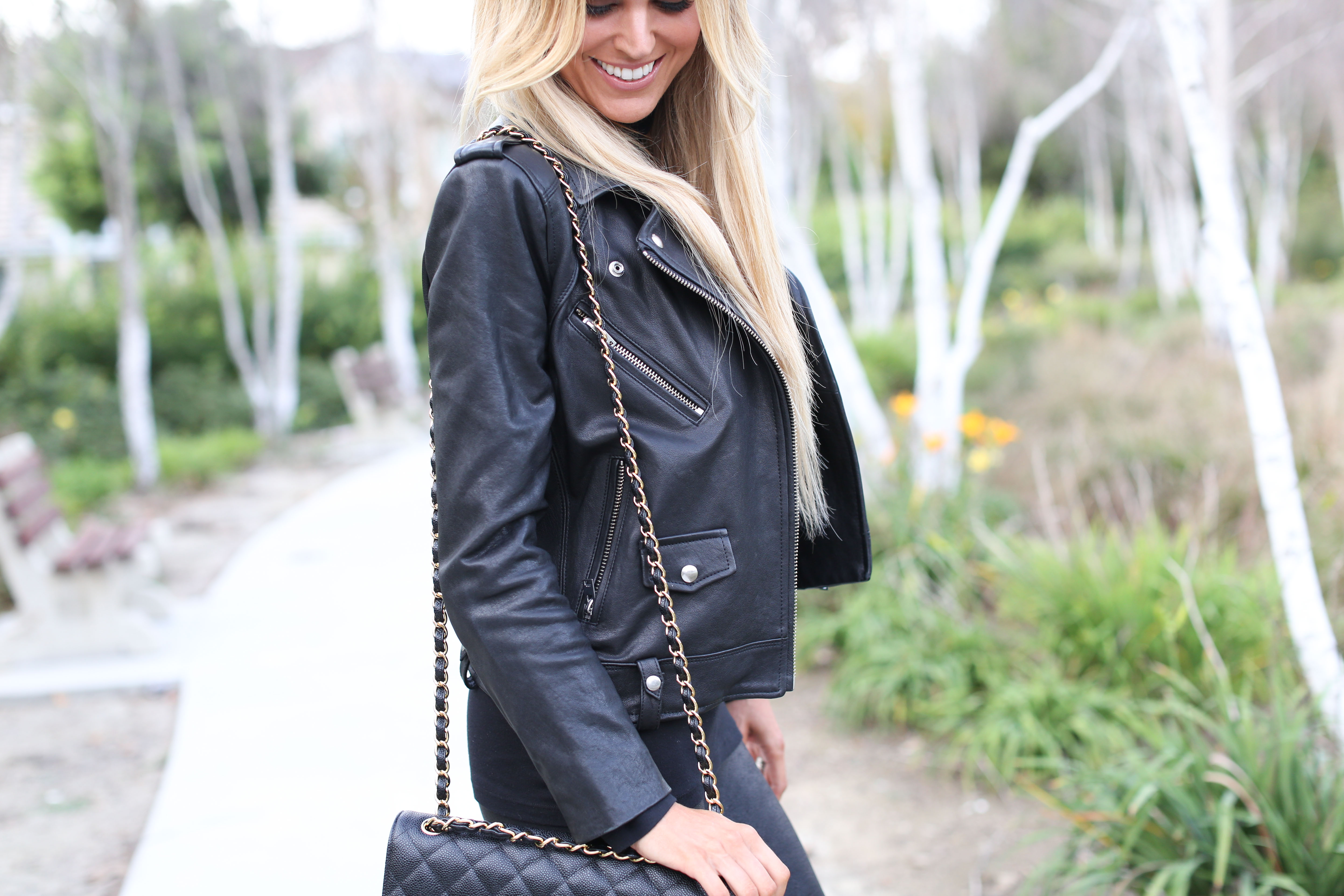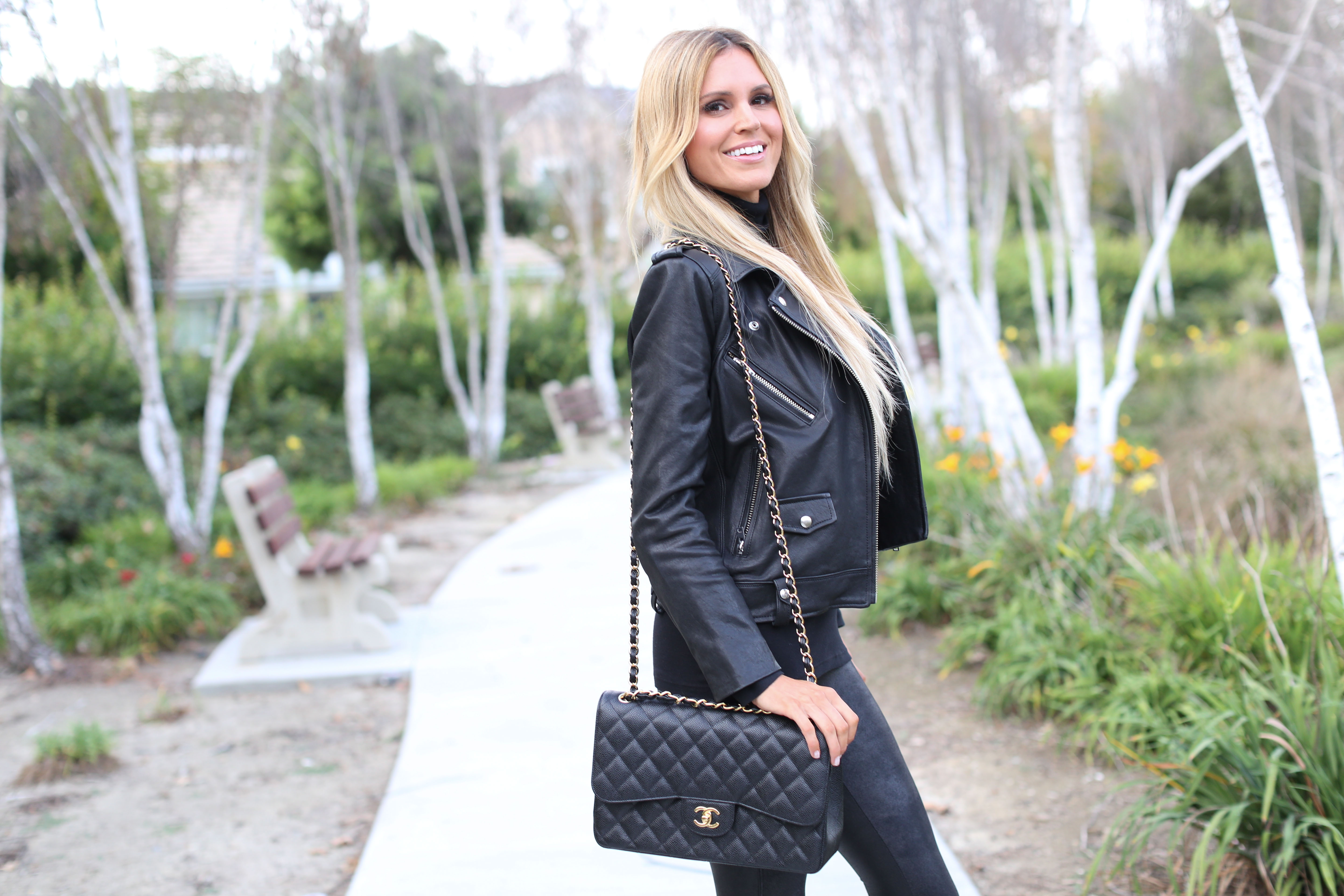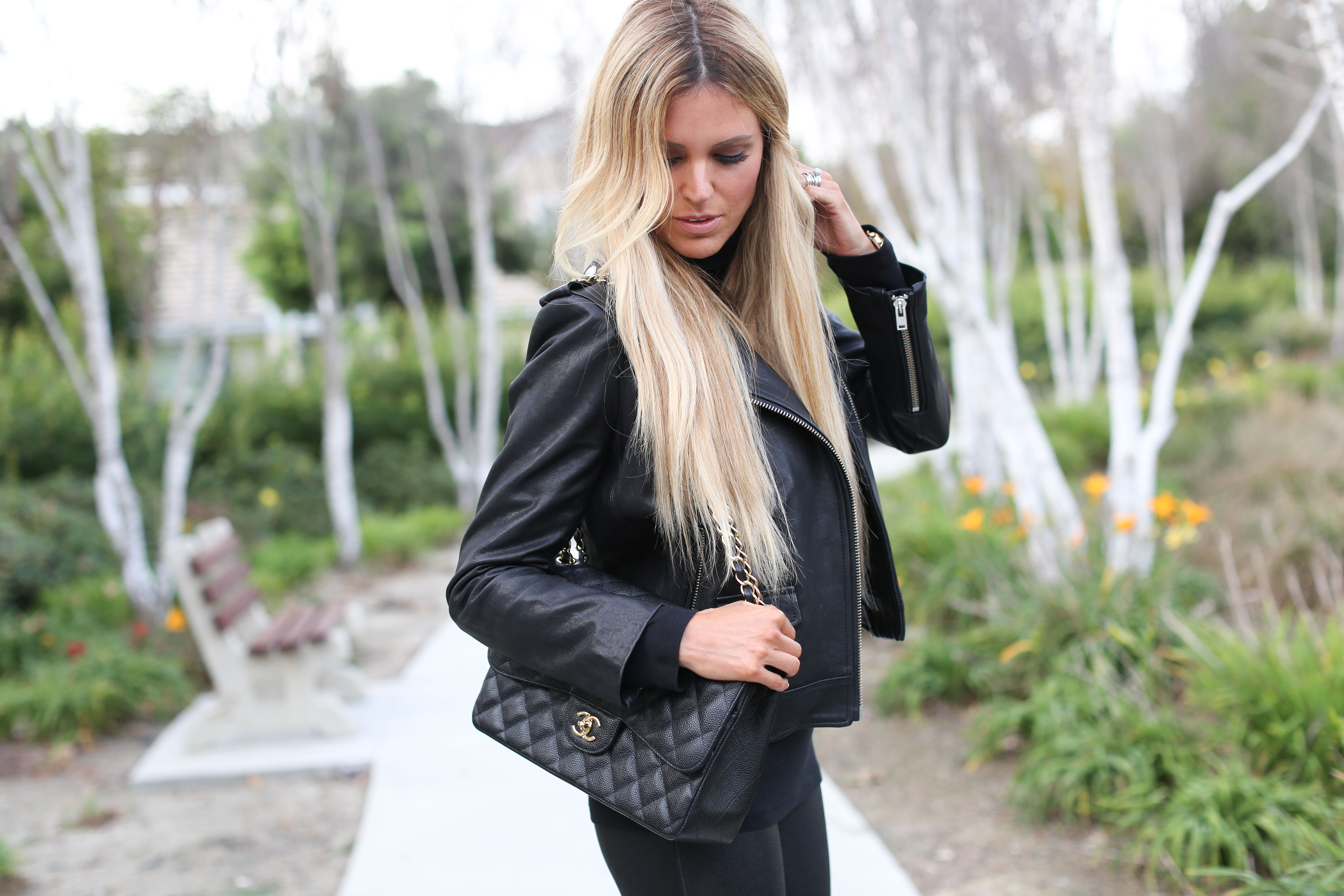 Outfit Details:
Top: Splendid 1×1 Turtleneck | Leather Jacket: IRO Leather Moto Jacket | Leggings: SPANX Faux Leather Leggings (here and here) | Booties: Vince Camuto Lorenza Booties (similiar here) | Bag: Chanel
I am a total procrastinator. I knew this about myself, but at the same time didn't. I was listening to Howard Stern interview Adam Levine the other day, and they were talking about how it was only when Adam Levine was under the gun of a  deadline did he get that burst of creativity and energy to pull off whatever he needed to do. And I thought to myself- that is so me! I really started thinking about it and I can remember being in high school and staying up all night before a project was due. I wish I wasn't like this, but in my old age (ha!) I think I need to learn to accept it (and try not to pass down this habit to Lily & Max eek).
It was photo shoot day, and I was scrambling last minute to finalize my outfits (of course). Sometimes the things I throw together like that end up being my favorites… this outfit being one of them. When in doubt, go for all black. It always works and is effortlessly chic. This outfit has three of my favorite wardrobe basics that seriously I wear all the time. This black turtleneck (designer at a great price point!), these faux leather leggings (which I also wore here & here), and these black booties (which I recently wore in this post here). I find when I have a lot of good basic, staple pieces my ability to throw last minute outfits together turns out a lot better. 🙂
Thanks for stopping by, and be sure to check back soon! The weather is finally cooling here in Orange County and I am getting ready to bust out the sweaters, scarves, and boots. Yay! Lots of those types of looks coming to the blog soon!
xoxo Missy
Photos by Taylor Cole.