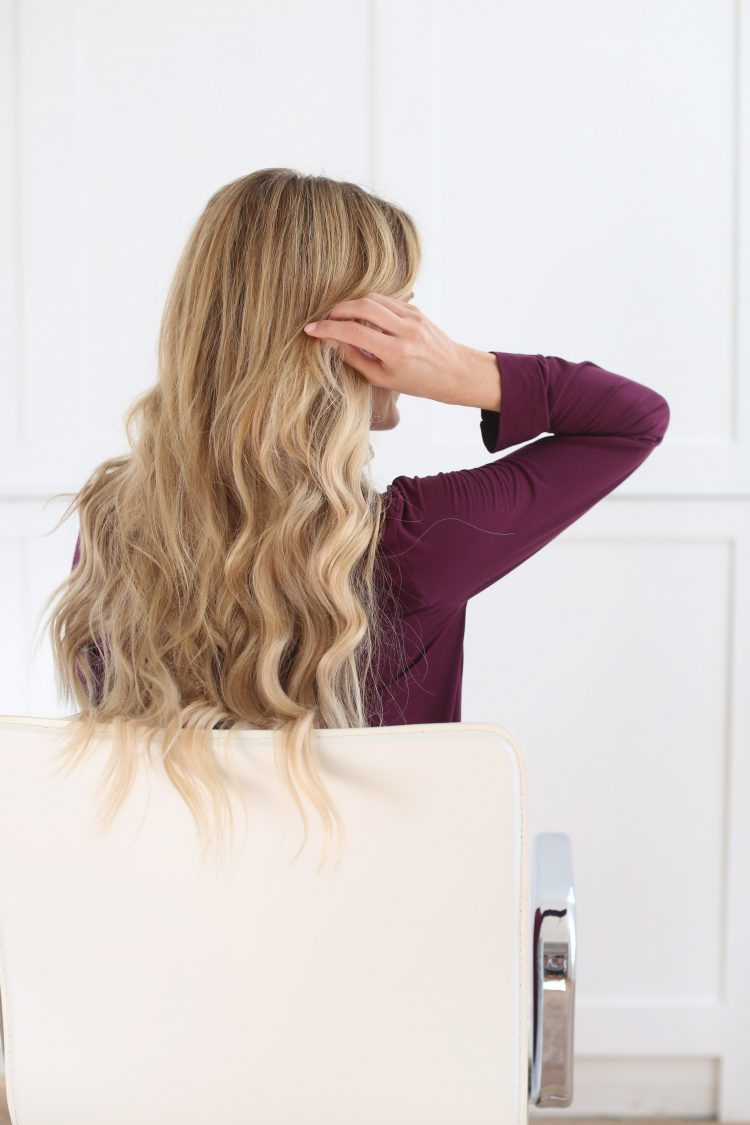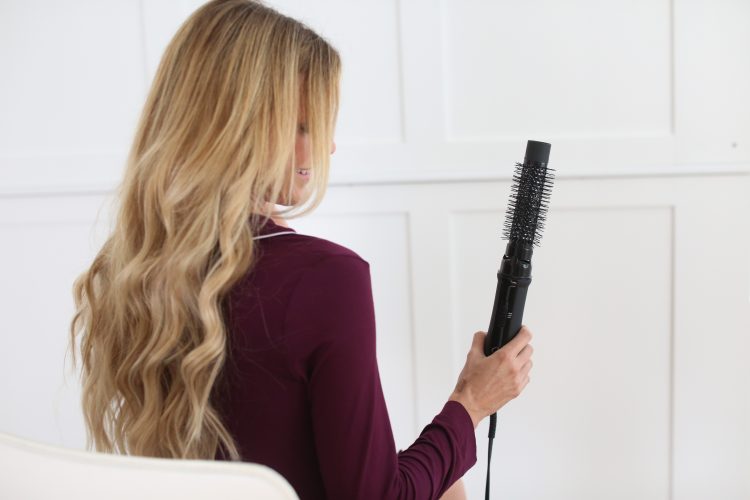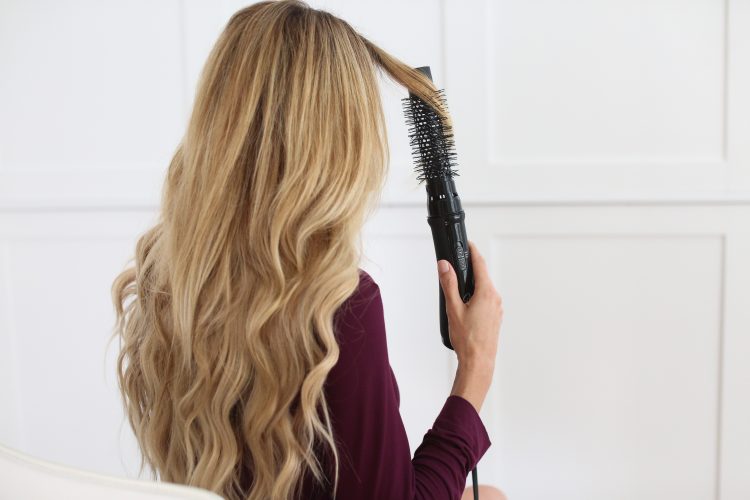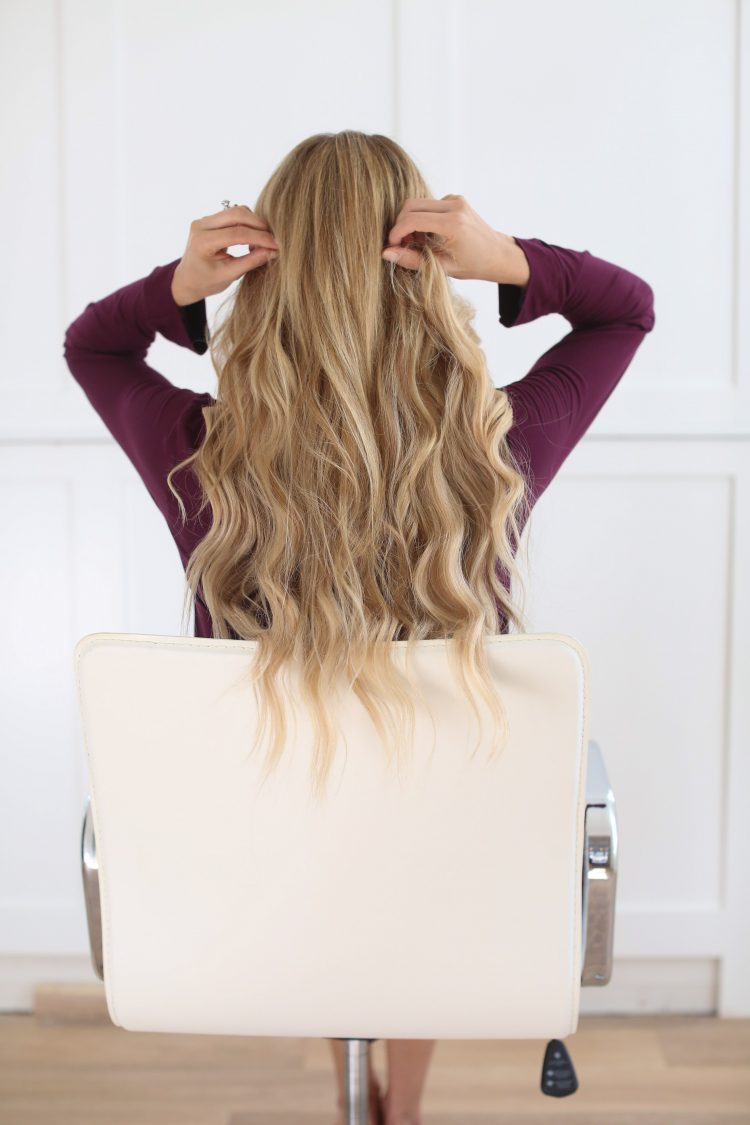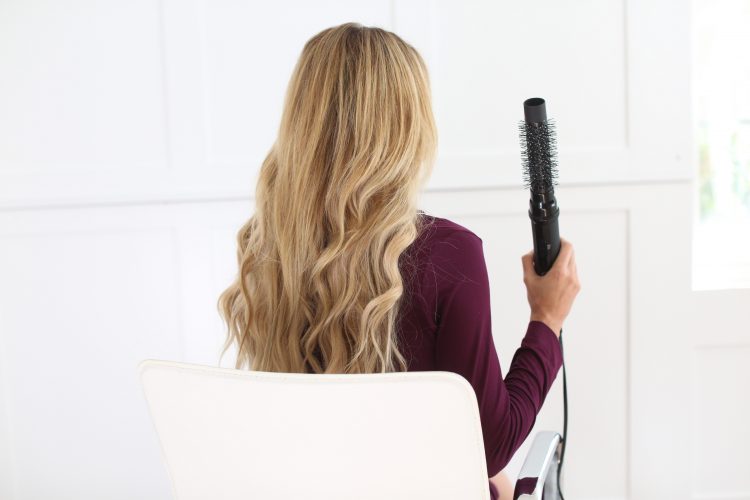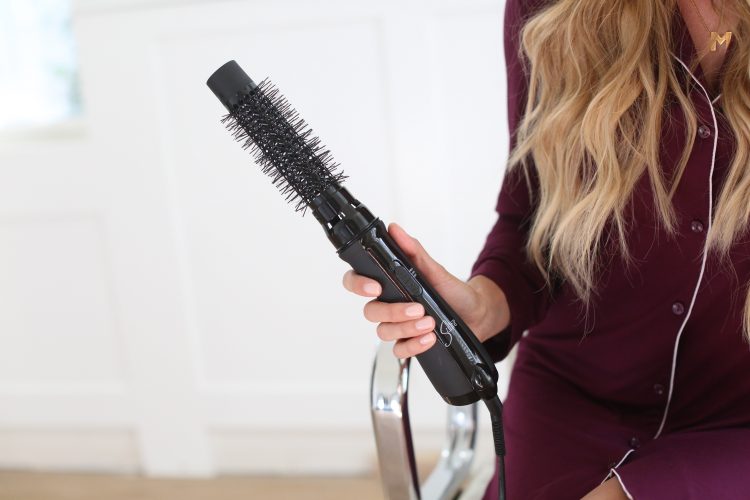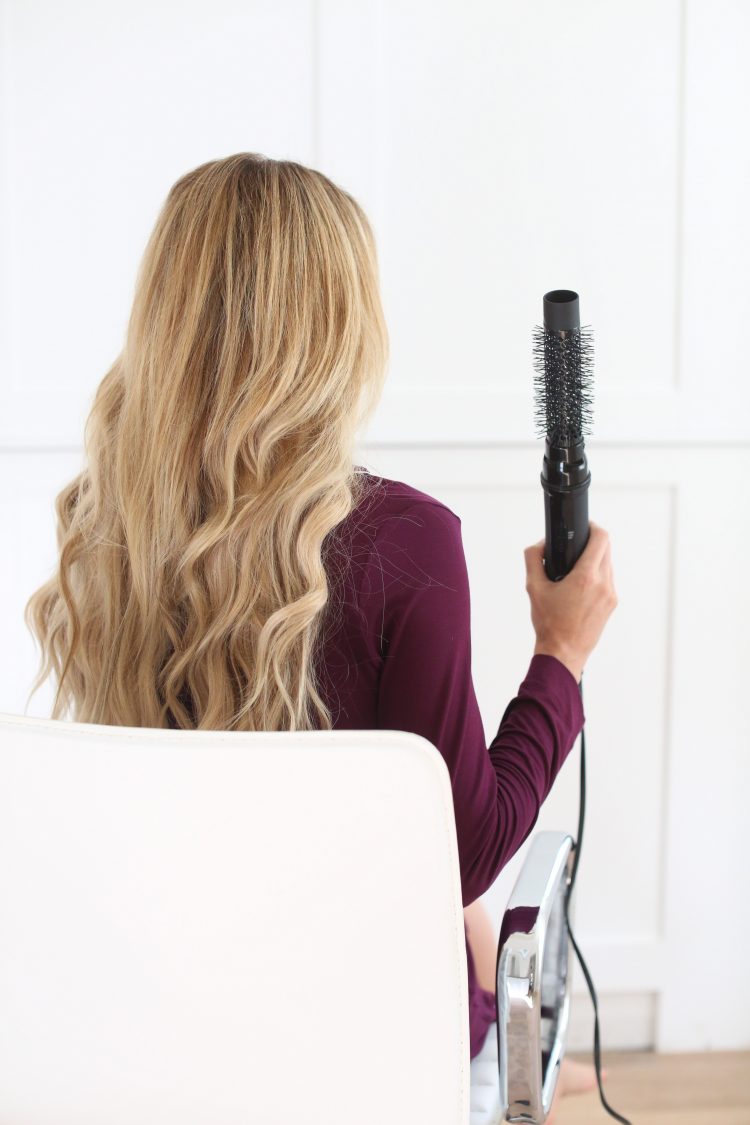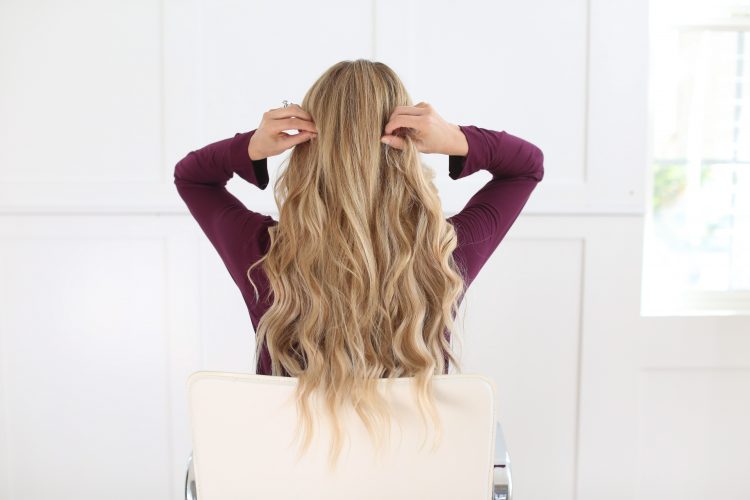 Sleepshirt: Victoria's Secret Supersoft Sleepshirt (fave!) | Sultra the Vixen Volumizing Dryer Brush c/o
The most common question I get asked on my blog is- how do you do your hair? This still blows my mind because my hair has been a struggle for me for most of my life. I chatted about how I finally conquered my naturally crazy hair in this post here so check it out of you missed it. I know I am due for a video tutorial on how to get those loose beach waves because that's what you want to know. I am definitely still using this curling wand, which is my favorite (and currently on sale for less than $25!). A video tutorial is in the works and coming to the blog soon. In the meantime, I want to introduce you to my new hair bestie the VIXEN Volumizing Dryer Brush by Sultra.
I have ALWAYS been into the two-in-one hair dryer brush contraptions. My mom and I have the same curly/frizzy/fluffy hair (sorry mom, haha), and she has been bringing home different dryer brushes since I was a little girl. The results always left something to be desired. The technology on these things has gotten SO much better, and I am excited to share my review of this product with you.
Like I said, my hair is very fine, naturally curly and has a tendency to go frizzy. In case you are wondering, yes I wear hair extensions. For me this is the only way that I can get that Victoria's Secret hair with fullness and length. I have tried almost every type of extension out there- from individuals, to beaded wefts, and braided, and they all damaged my hair. I found my hairstylist Danielle from DKW Styling through Instagram actually, and her extensions are the only type that hasn't damaged my hair. The extensions weigh down my naturally fluffy hair so it actually takes less styling time to make my hair look good. This too blows my mind because I used to think that having extensions required more maintenance. The only hair that still fluffs is the top of my head which has these crazy short layers that I have had for years (anyone else have this annoying phenomenon?). Enter the VIXEN dryer brush.
I usually round brush my hair with this brush using this blow dryer which I love, highly recommend and will continue to use. The VIXEN is nice because you only need to use one tool (if you aren't one of those coordinated round brush users) AND it is so light. It has two settings, and I use the lowest one which is sufficient to dry my hair quickly and would recommend you do the same. I typically wash my hair at nighttime (every 3-4 nights) and let it air dry for about an hour until it is mostly dry. The shorter drying time means less damage to my hair. I use the Vixen dryer brush just like my round brush but don't have to juggle using the hair dryer in one hand and the brush in the other. It has a negative ion generator which helps smooth the cuticle of the hair and make it shiny and frizz-free. It is definitely a nice short-cut to have if I am tired at night and don't feel like round-brushing my hair.
I've linked all the products I've talked about below! Feel free to leave any questions in the comments section.
Thanks so much for stopping by loves!
xx Missy
Photos by Taylor Cole.