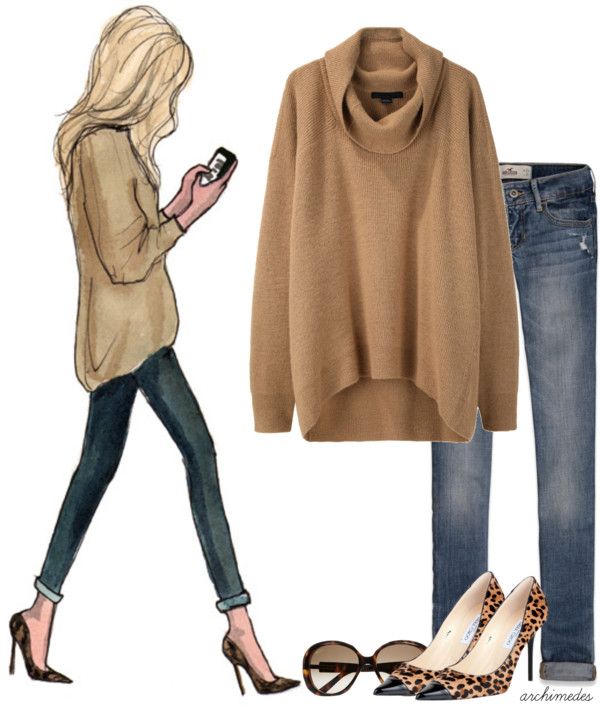 This is one of my all-time favorite Pinterest pins. There isn't a lot to it. It's a pretty basic outfit, albeit perfect for fall, but there is something so chic & classic about it too. I pinned this a few years ago, and I still love it just as much which goes to show you that the look is timeless.
I remember specifically showing my mom this a few months after Max was born and moaning- "I wish I dressed like that." And she answered, "well, don't you?" Moms always know the right thing to say, don't they? At that time I was still in the feeling "gross" stage where my old clothes fit, but not like they were supposed to… I felt like a squeezed sausage and was so tired. It's hard to feel good about your appearance when you are that tired.
Ever since I saw this pin, I have been on the hunt for the perfect camel colored cowl neck sweater to recreate this look. Last year, I couldn't find it. I tried a similar one at Madewell, but it was way too scratchy. I  stumbled upon this perfect slouchy sweater while shopping one day (isn't it funny how you find these things when you are no longer looking?). Pair this camel colored sweater with your favorite skinnies rolled up and heels, and voilà you are done. I posted these cheetah print heels on Instagram a few days ago, and I mentioned that every girl should have at least one pair of animal print shoes. Mine were a splurge, but I feel that they are a great investment piece because they won't go out of style (as crazy as that may sound being an animal print shoe). For a few alternative options that won't break the bank, check out this pair & this pair.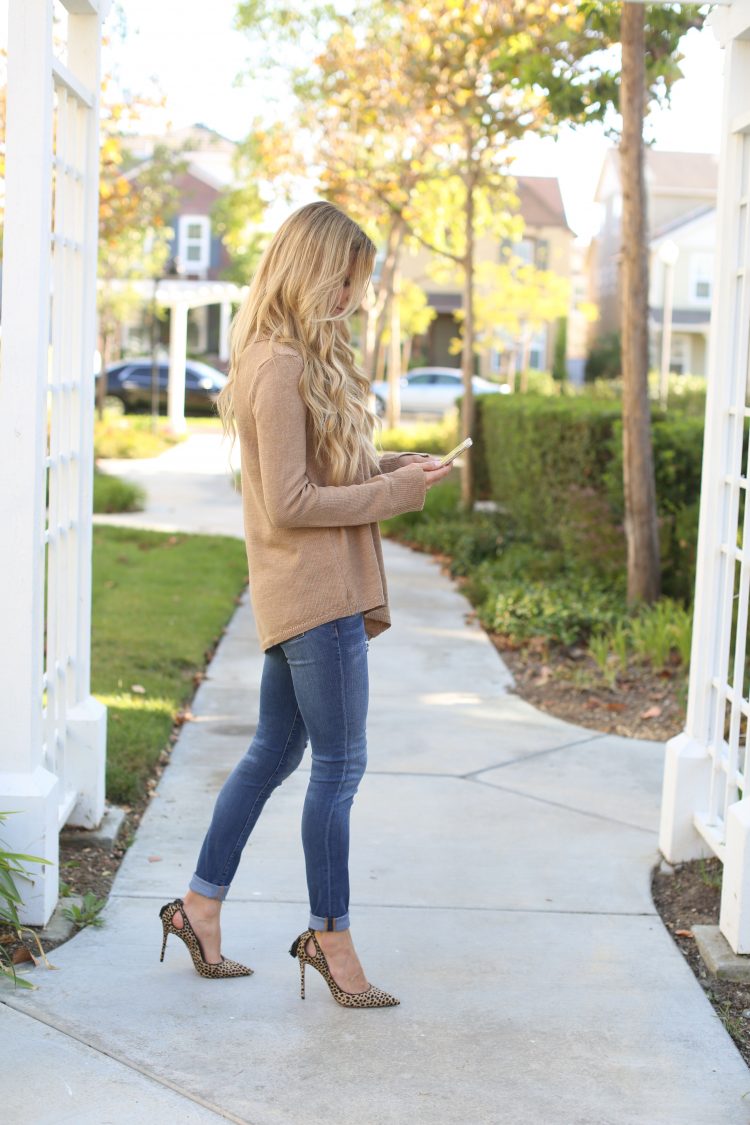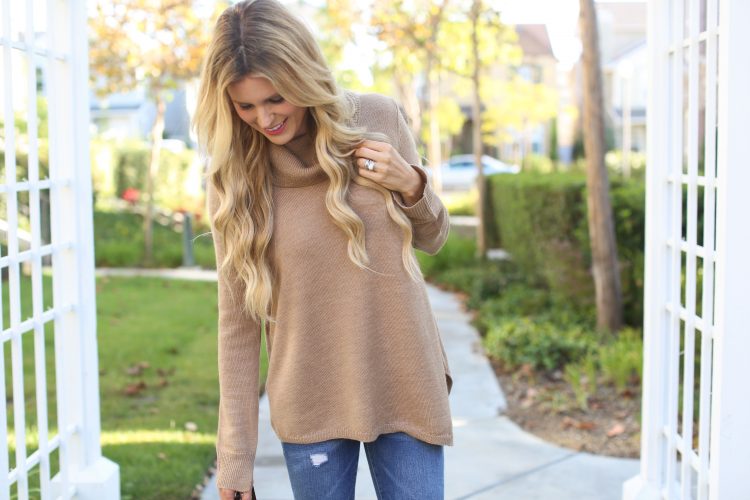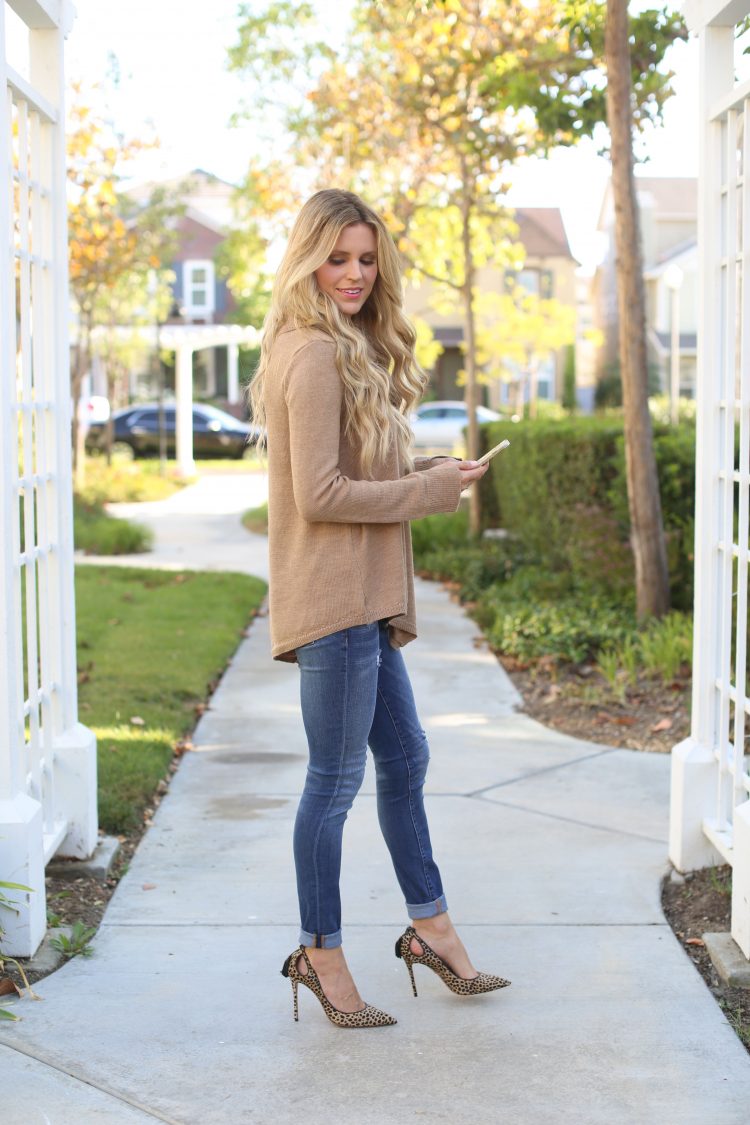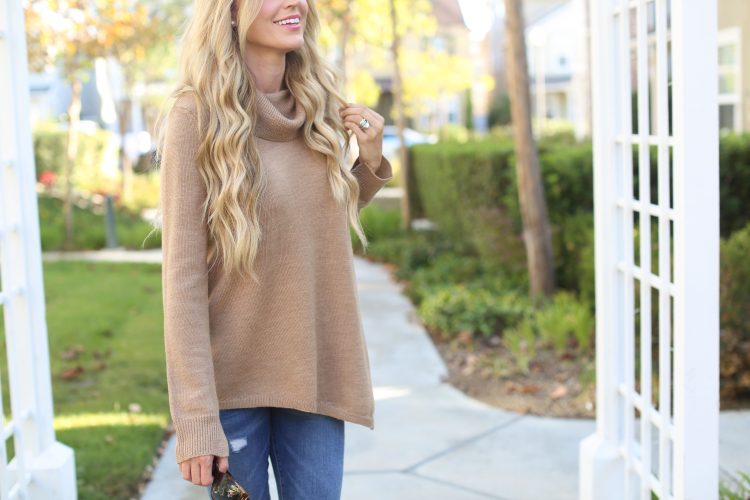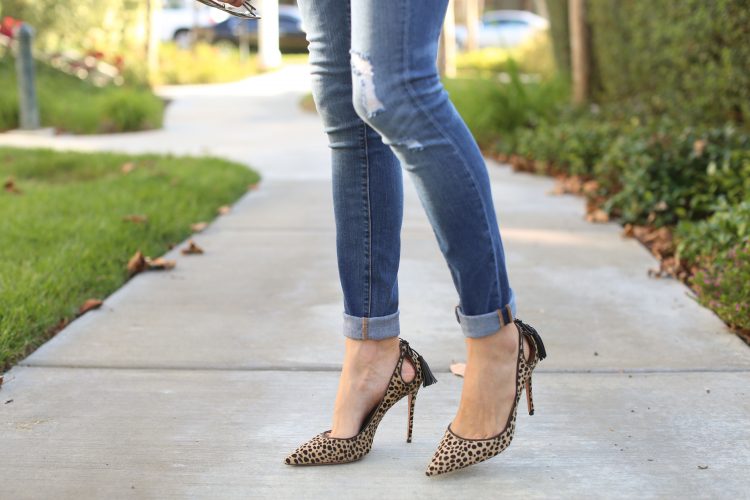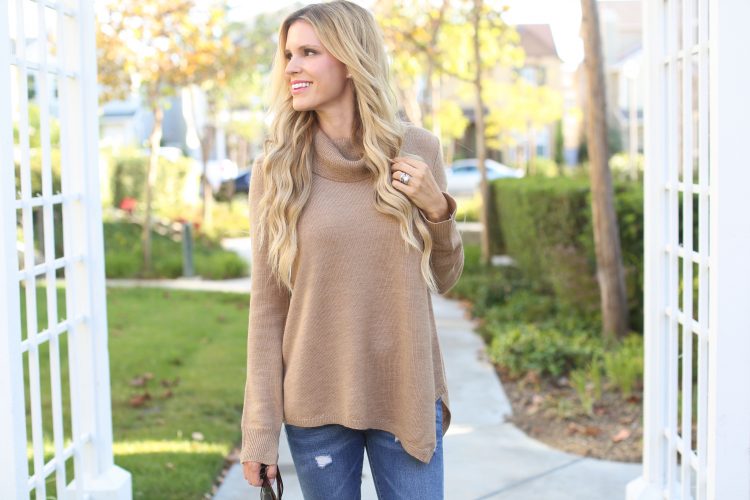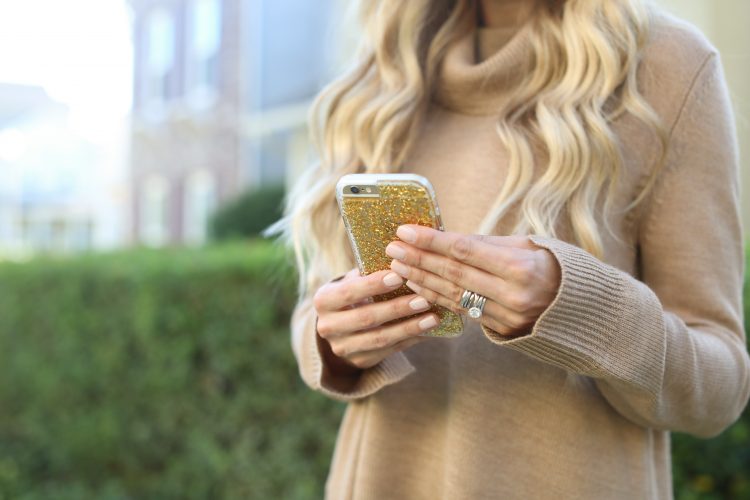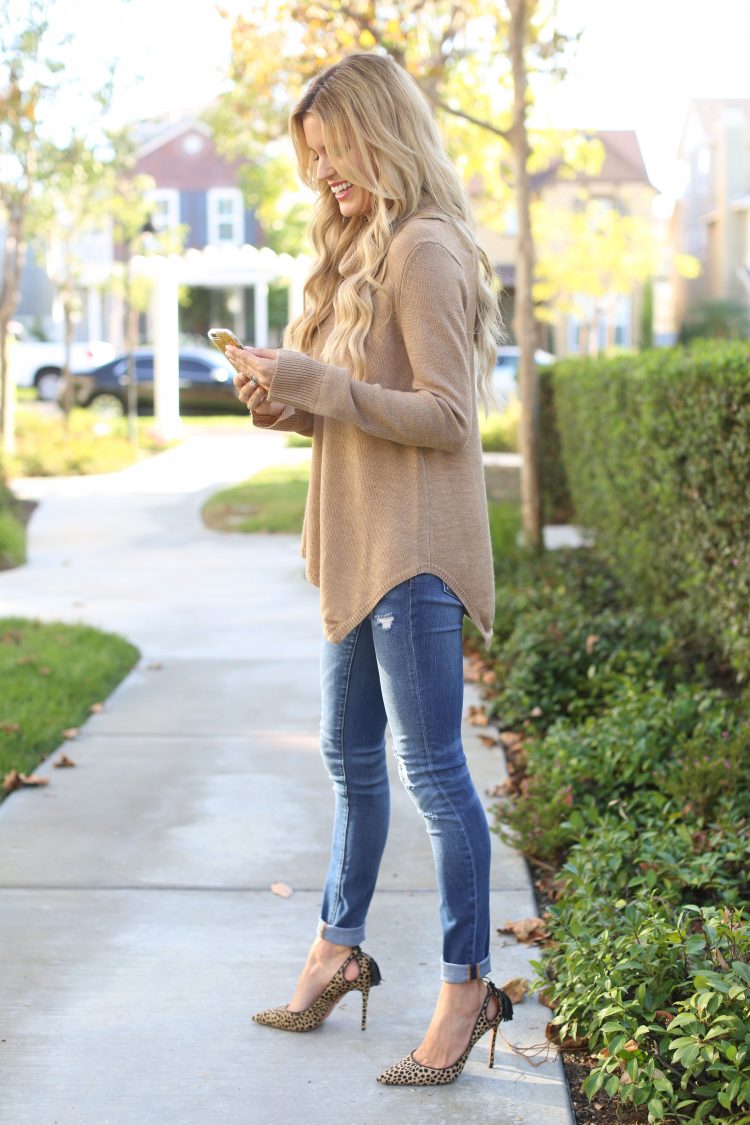 Sweater: BCBG MaxAzria  Waris Asymmetrical Merino Wool Sweater (and here!) | Jeans: Blank Denim Skinny Jeans | Heels: Aquazurra Forever Marilyn Pumps (look for less here & here!) | iPhone Case: Case-Mate iPhone 6 Karat Gold | Sunglasses: Tom Ford
I had so much fun recreating this look that I am considering doing this routinely as a feature on my blog. If there are any looks you want me to recreate or suggestions you have for this column, feel free to comment below!
Thanks for stopping by and have a great weekend! 🙂
Photos by Taylor Cole.