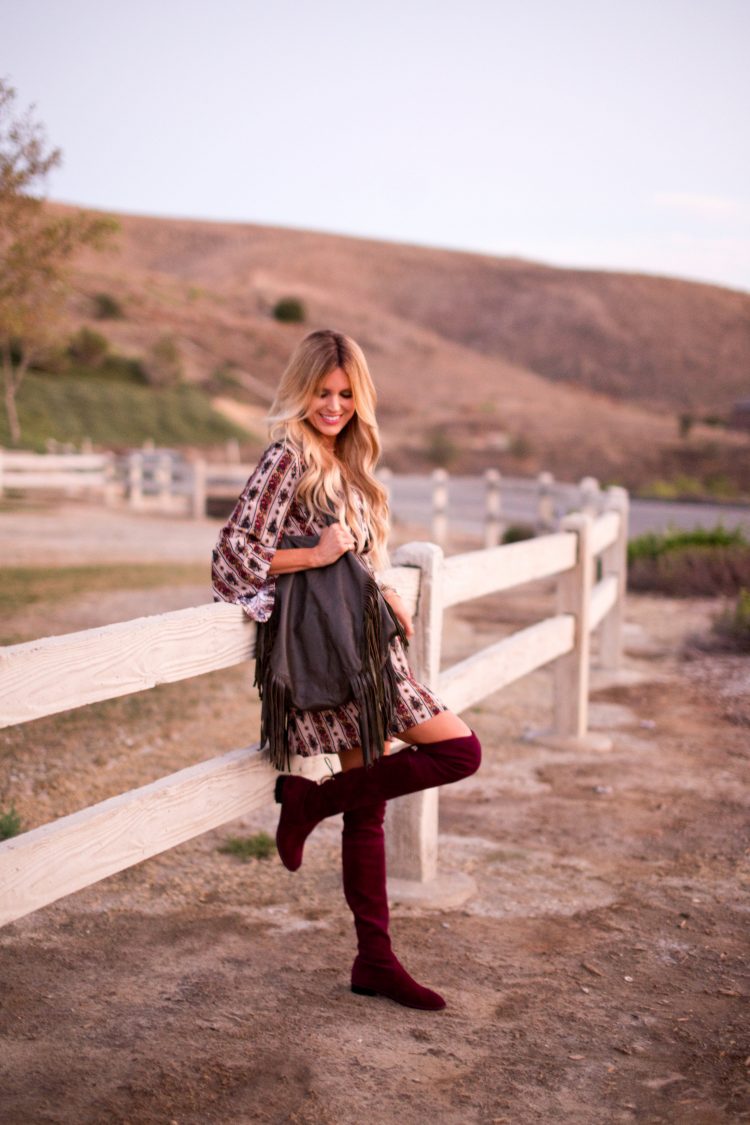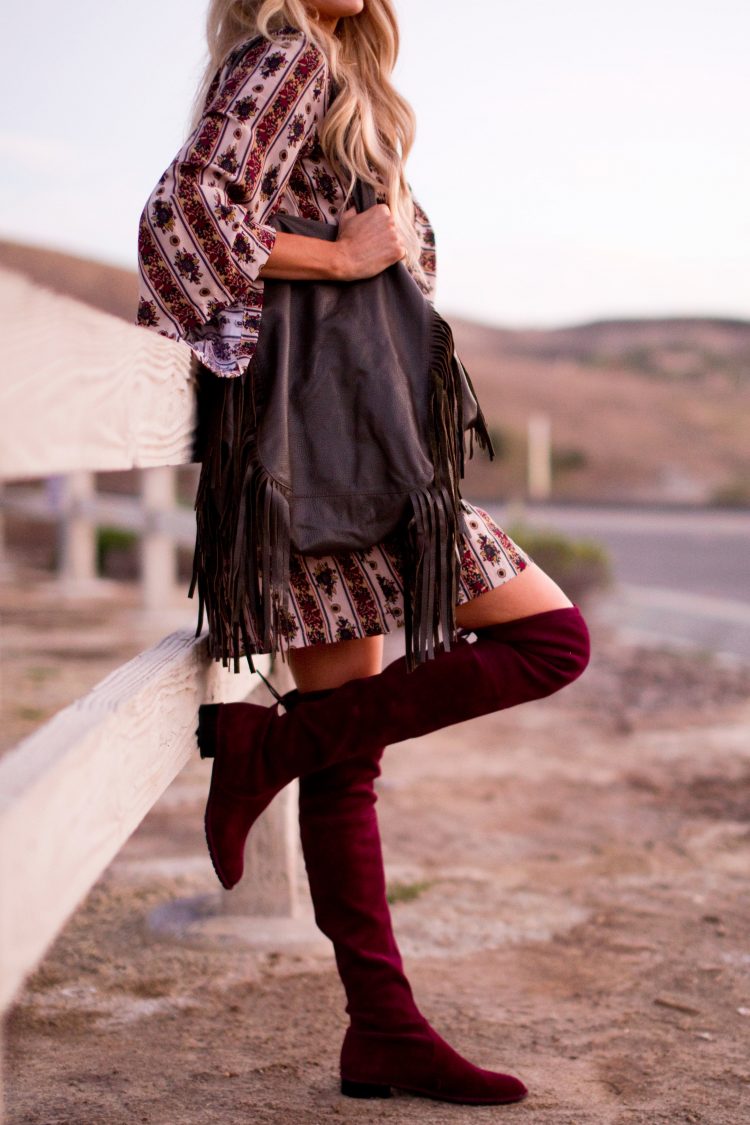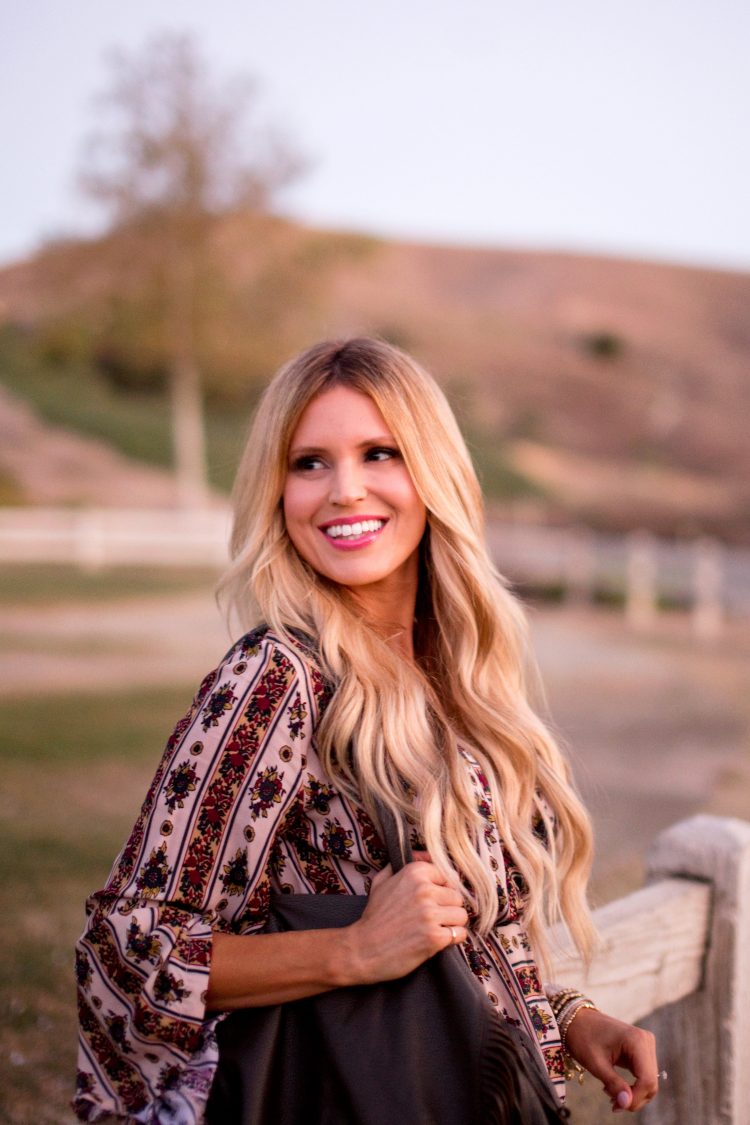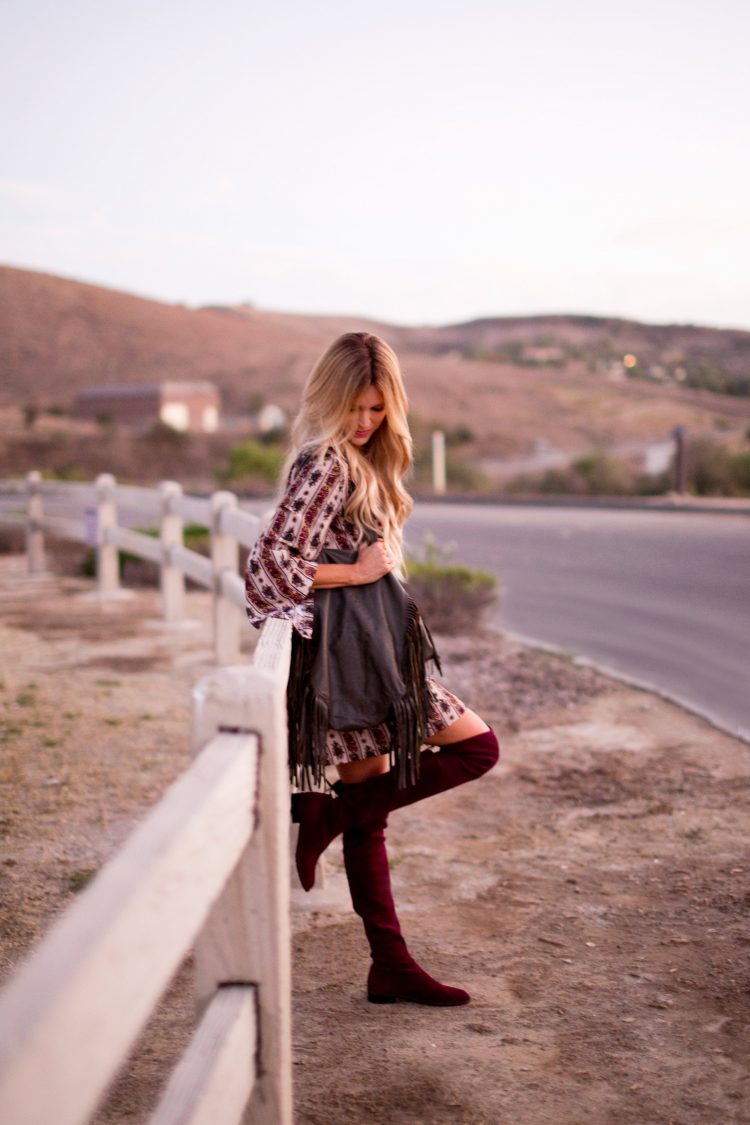 Outfit Details:
Dress: Novella Royale Kid Dress Rust Hudson Stripe | Bag: Cleobella Hendrix Fringe Tote | Boots: Stuart Weitzman Lowland Bordeaux | Bracelets: Samantha Wills bracelet set older style/sold out (similar set here!) | Rings: Gorjana Letterpress Initial Ring & Gorjana Taner Midi Ring
Happy Friday friends! I am super excited to share this cute outfit with you. I debated on whether I would post these photos because we shot them right at sunset and lost the light so the photo quality isn't as sharp as it normally is… but this outfit is so dang cute I decided what the hey and posted anyway. 🙂
I do a lot of my shopping online, but I also like to see stuff in person because sometimes things catch your eye in person that you wouldn't have looked at online. I especially love boutique shopping because they often carry local brands that I wouldn't ordinarily learn about. I picked up this dress and bag at Swirl Boutique in San Clemente. If you haven't been to San Clemente, it is a super cute little beach town with tons of neat shops and restaurants. This fun dress is pretty recognizable because of the print, but it is a Novella Royale dress which is a boho brand that you can also find at Free People.
It sure doesn't feel like fall yet with this heat wave so I have to satisfy all my fall cravings by wearing dresses in fall colors, and this dress does just that. And it only took me like ten minutes to pull these boots off my feet afterward. haha!
It's been a crazy week so I am going to sign off here. Have a great weekend!
xx Missy
Photos by Gabi Wells.