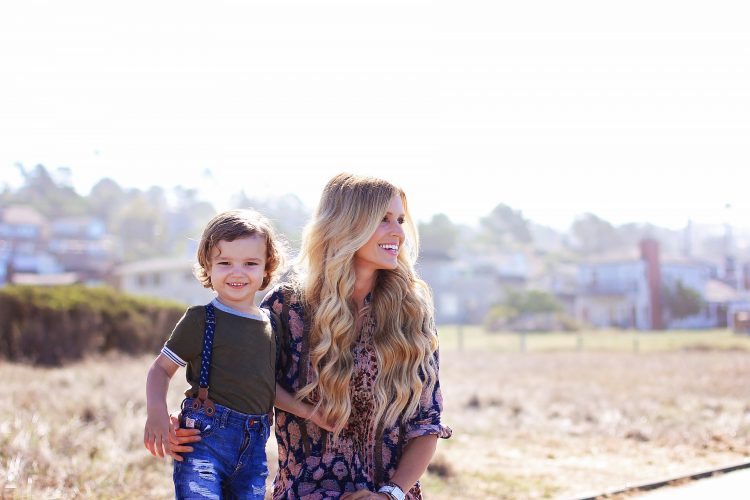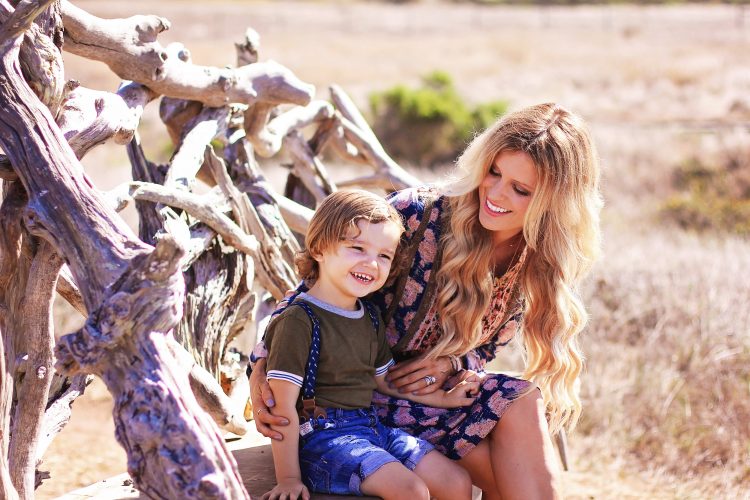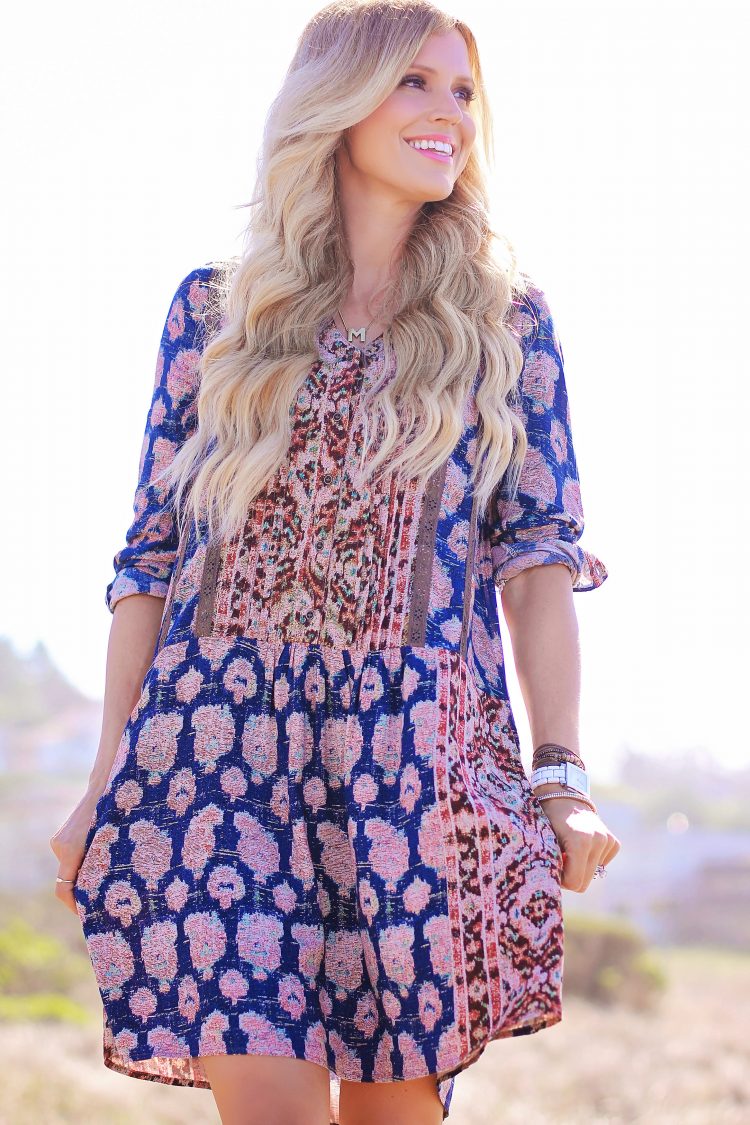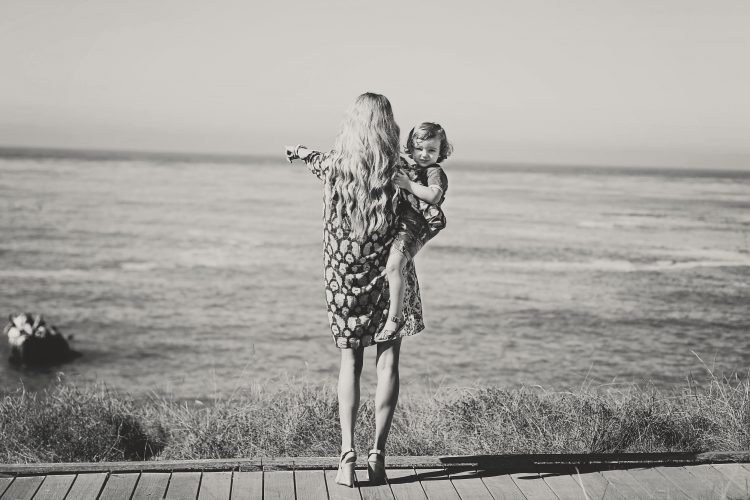 Outfit Details:
Dress: Paquerette Shirtdress | Shoes: Vince Karen Wedge Sandal
This might be my favorite post so far because it has my favorite little guy. Meet my son Max. I love this guy more than life itself, and he is my everything. You haven't seen much of him on my blog or Instagram because 1- I am a scaredy cat and want to protect him 2- he really doesn't cooperate to be photographed anyway. I also have a stepdaughter Lily who lives with us half the time and completes our little family. You will see peeks of her from time to time, but I choose to keep her privacy out of respect for her and her mom. I get questioned from time to time about why my kids aren't on my blog so that's why.
Cambria will always hold a special place in my heart. If you haven't heard of Cambria, it is a small coastal village near San Luis Obispo and Paso Robles in Central California. My family has a beach home in Cambria, and we have been going there since I was little. Not to sound corny, but it is a magical place. There is a cool juxtaposition of forest and towering pine trees with the ocean. Because it is nestled among the pines, there are deer roaming around and will get within a few feet of you. As I am sure you can imagine, Lily and Max were completely amazed. I like animals and all, but let's face it I am not a kid and have kind of outgrown my animal fascination, but even I get really into the deer sightings. It's pretty cute to see little deer families (I am sure there is a technical term! haha) hanging out. Especially the tiny baby deer. So cute!
My favorite part of Cambria is the really scenic beach trails, which take you around cliffs with the most stunning ocean views.When I was little, we would take these really long walks down to the ocean.  I used to daydream about all sorts of things, and I knew I wanted to have my wedding in Cambria- preferably in the grassy fields overlooking the ocean. We ended up having our wedding near Cambria in Paso Robles, and if you are interested, you can read about my wedding here.
Someday I hope we will retire in Cambria. My husband and I have fun walking along the streets and picking out our favorite houses. Cambria is a really laid-back community, perfect for retirement. When we are in Cambria, we mostly take a lot of walks and eat, and that's about it. Cambria has a "downtown" area which is a street of unique, gourmet shops, a few places for wine tasting, and restaurants. For breakfast, Linn's is our favorite spot, and we grab to-go coffee and walk the Cambria trail, which is where the pictures of Max and I were taken. It is one of the most beautiful trails I have ever been on. There are all these cool benches made out of tree limbs, and you can just sit and enjoy the gorgeous views.
Cambria is a very small town, and there's not a whole lot to do but that is part of its charm. It feels like another world. It's a great place to escape from the busy, day to day hustle of everyday life and enjoy nature and relax. Here are our top picks of where to eat and what to do in Cambria.
Favorite places to eat in Cambria:
Linn's– our favorite breakfast spot in downtown Cambria
Robin's– Global cuisine and we always make it a point to eat dinner there one night during our stay. It's that good! Make sure you request to be seated in the garden. They have a great kid's menu too!
Indigo Moon– so good for dinner. I prefer the outdoor seating here as well!
What to do in Cambria:
Walk the Moonstone Beach Boardwalk– this ranks #1 on my list. Breathtaking and a must see!
Shop downtown Cambria– Downtown Cambria is small, just a few streets but filled with eclectic little shops, wine bars, and restaurants.
Explore the tide pools– we didn't get to do this on our most recent visit since we had Max with us. But these are some of the best tide pools I have ever seen!
Thanks for stopping by and reading! XO-
Missy
Photos by Alison D Photography.